Magnificent solar-powered 'supertrees' are the highlight of Singapore's new 250-acre eco-tourism project
10.10.19
Singapore's National Parks Board has created a 250-acre oasis as apart of a redevelopment by the city-state to attract ecotourism to the area.

Gardens By The Bay is home to two biodomes — the Cloud Forest and Flower Dome — that combine to be the size of four football fields and showcase 220,000 plants form all over planet Earth.
But the main attraction has to be 18 supertrees that rise between 80 to 160 feet high and have a wide variety of ferns and tropical flowers that climb its mechanical outsides.
---
The trees feature photovoltaic cells to harvest solar energy to power the eco-park and they also act as air exhausts for the Energy Centre and Cooled Conservatories.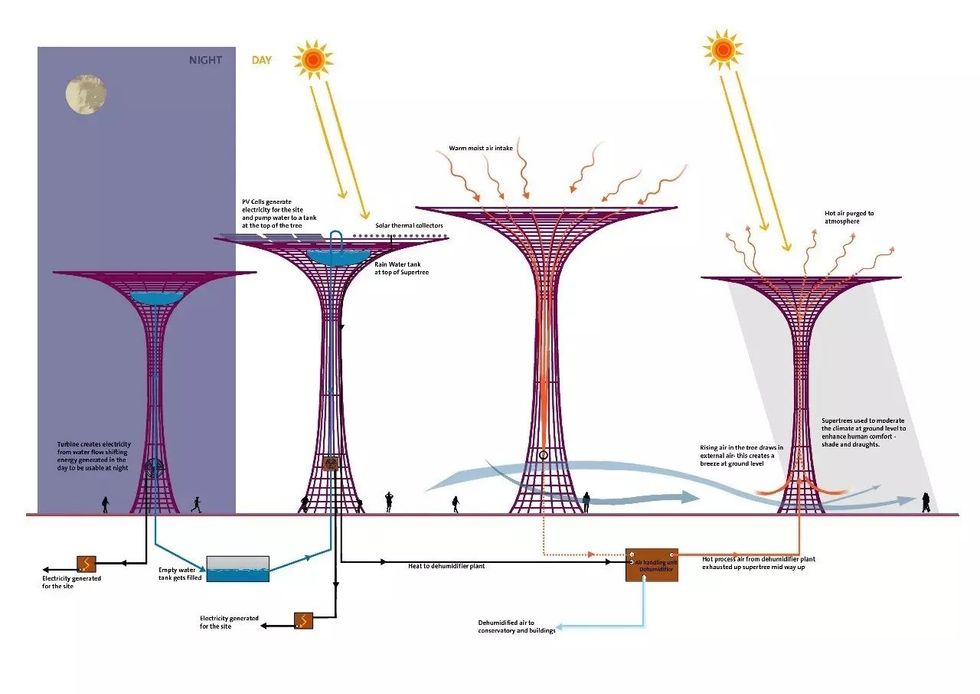 via Gardens By the Bay
During the day, the trees' massive canopies provide share for park-goers and at night they light up to create beautiful media displays that light up the sky.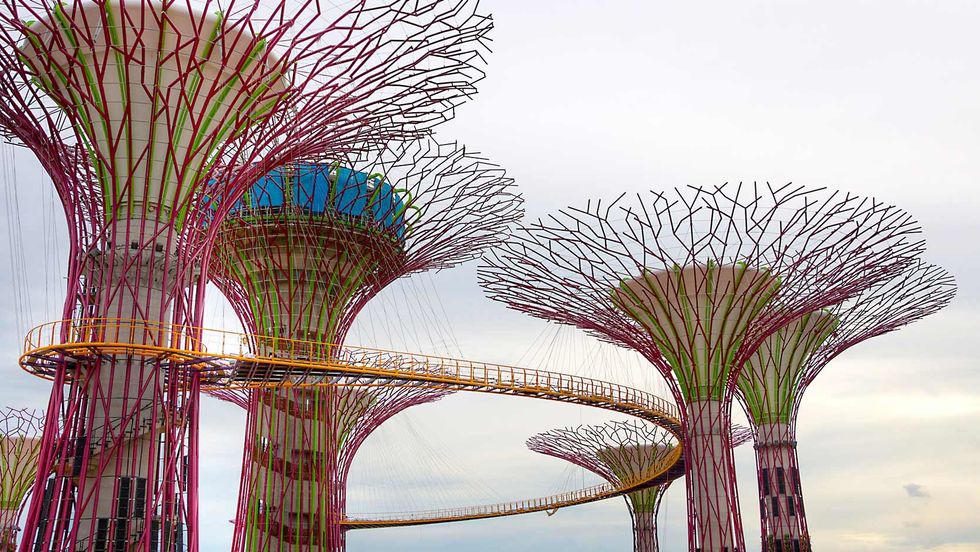 via Gardens by the Bay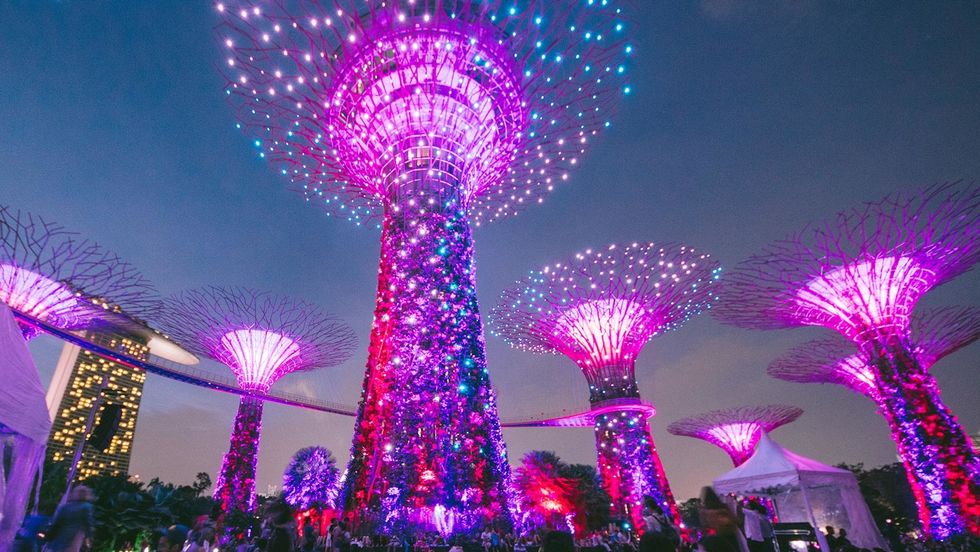 via Gardens by the Bay
Park-goers can walk among the treetops on catwalks that rise 70 feet above ground or take in panoramic views of the Gardens and the Marina Bay skyline from an observation bar.

Lee Kuan Yew, the first prime minister of the Republic of Singapore, said the project showcases "what we can do to bring the world of plants to all Singaporeans."
The new development isn't just a tribute to the world's biodiversity, it also focuses on Singapore's ethnic makeup. Visitors and pursue Colonial, Malay, Indian, and Chinese-themed gardens and learn about how the plants played a part in Singapore's history.
Gardens By the Bay is a great example of a country creating a commercial enterprise that brings in tourism that's also a celebration of the environment. The more we learn to appreciate the beauty and bounty of the Earth's natural environment, the more likely people will be to protect it.
popular