Pop Culture
Hobbit actors share perfect response to racial grumblings over 'Rings of Power' casting
They made their statement in Elvish.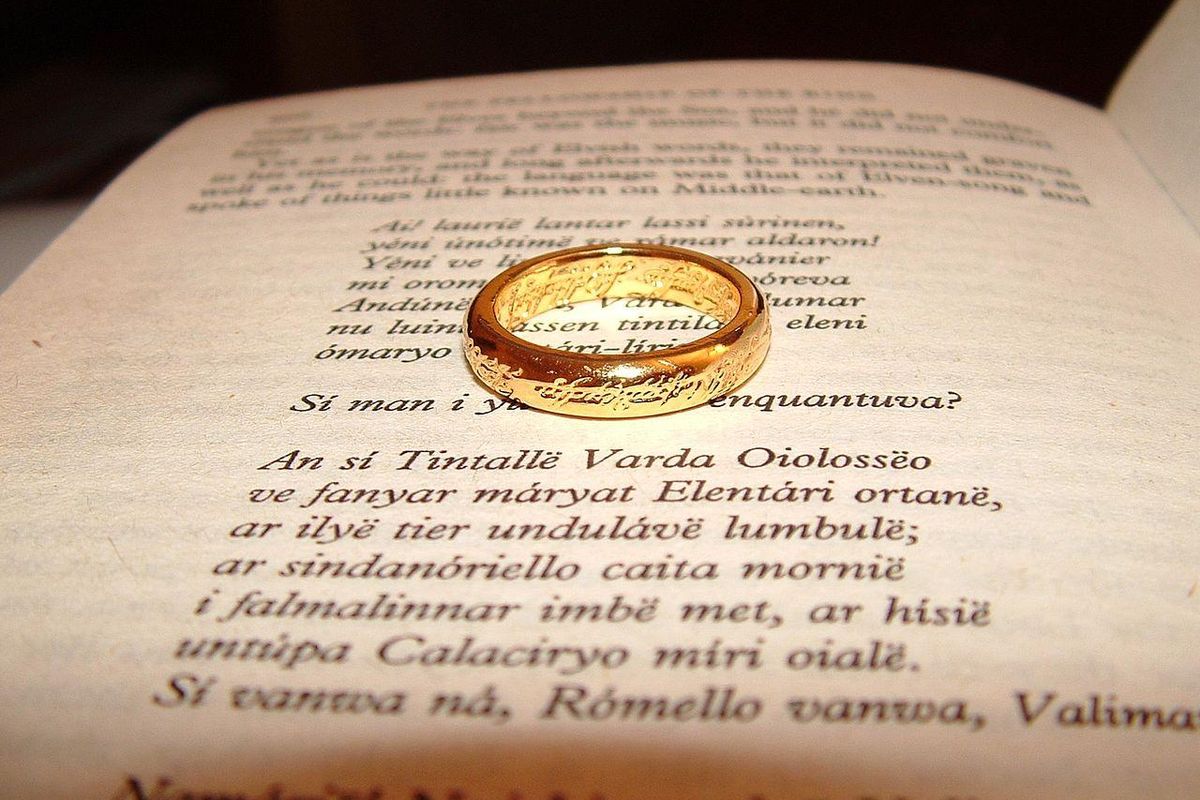 The Fellowship of the Ring has banded together once again in the name of solidarity and standing up for what's right.
In response to racially centered backlash for the diverse casting choices in the new Amazon series "Rings of Power" (a situation disappointingly common for many modern fantasy franchises) the trilogy's original Hobbits Elijah Wood, Sean Astin, Billy Boyd and Dominic Monaghan took to social media—about as treacherous as Mordor, some might say—to show their support.
---
Each actor wore a clothing item displaying a row of elf ears in different skin tones along with a message in Elvish that translates to "You Are All Welcome Here." The coolest, most LOTR way to rebel possibly ever.
The design was created by LOTR aficionado Don Marshall, otherwise known as "Obscure LotR Facts Guy" on TikTok. On the merchandise website, Marshall noted the exact Elvish language used (Sí de maedyl), which paints a pretty clear picture of this guy's impressive knowledge base. Fifty percent of the proceeds for every "You Are All Welcome Here" T-shirt and hat go to helping charities that benefit the POC community.
His reaction to seeing the hobbit gang wear his merch is a heartfelt delight for nerds everywhere.

Wood, Astin, Boyd and Monaghan have certainly reunited before to give us a nostalgic laugh, like their incredibly silly rap video on "The Late Show with Stephen Colbert," but this homecoming took on a different tone.
"Rings of Power" features people of color in central roles, including Silvan elf Arondir, played by Afro-Latino actor Ismael Cruz Córdova, and his human lover Bronwyn, played by British-Iranian actress Nazanin Boniadi, as well as Princess Disa the dwarf, played by Sophia Nomvete, a Black British actress of African-Iranian heritage.
Since their casting announcement, the actors and the show have received an influx of hateful comments and harassment online. And despite Amazon's claims of streaming records on its debut day of Sept. 2, the Prime Series was the target of "review bombing," when disgruntled fans inundate the internet with negative reviews based on a social or political reaction rather than to the show's quality, which distorts and misrepresents how a show is actually being received by audiences.
Members of the current cast have defended each other, calling the claims that a diverse ensemble strays away from Tolkien's original ideas "nonsense," but getting support from Frodo, Samwise, Merry and Pippin was next level in terms of denouncing vitriol. For as we know … it takes an army to defeat a horde of trolls.
With a story that depicts orcs, goblins and other gruesome creatures, it's tragic to think that something much more monstrous lurks in our everyday life. Though racism is an ugly reality, having a united voice helps overcome that insidious foe. The beauty of fantasy is that it is limitless, going as far as imagination beckons. That is a magic meant for everyone.