Joy
Airport worker saves the day after actress loses her clothes and makeup right before her big event
Hana Sofia Lopes was due to attend a highly prestigious even when her bag containing all her necessary items was lost.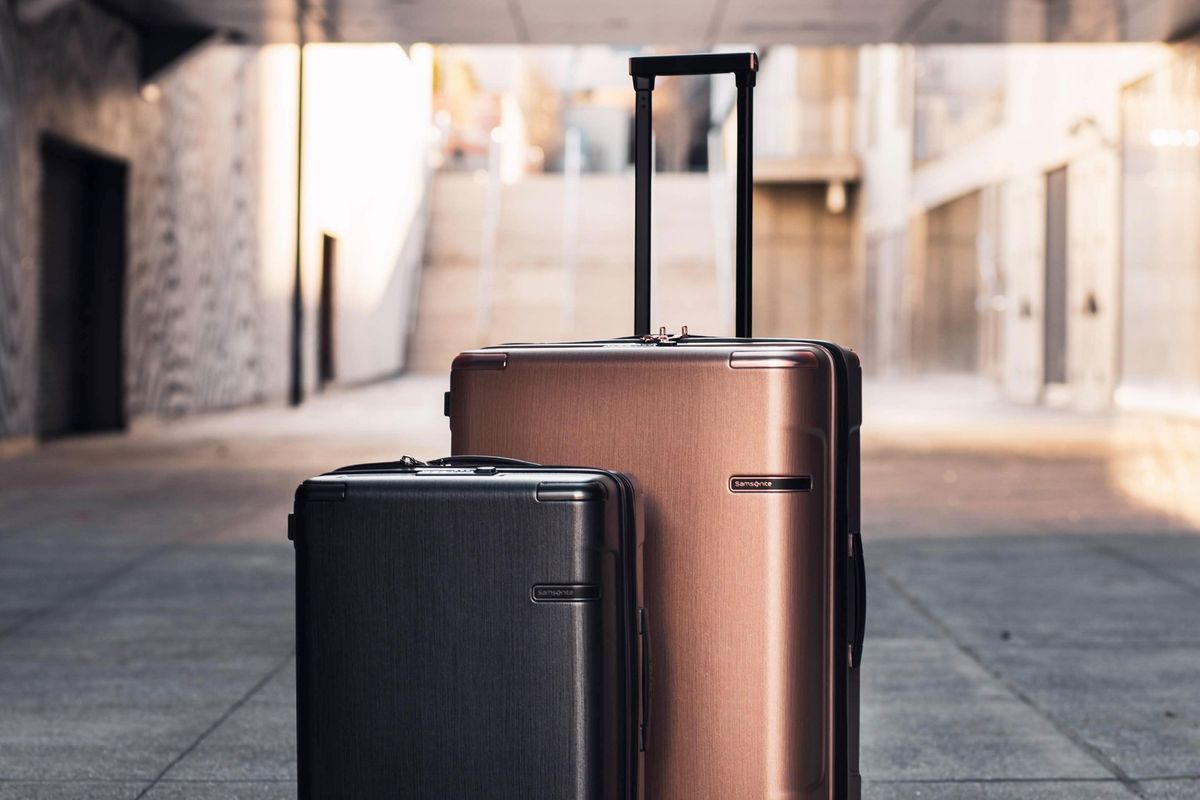 For Luxembourg-born Portuguese actress Hana Sofia Lopes, traveling overseas to hobnob with industry elites should have been a dream come true. But it quickly became a nightmare.
As CNN reported, Lopes had planned on visiting a friend in New York City before arriving in Montreal where the event would be held. It was an event she was eagerly looking forward to and had the perfect outfit for it carefully tucked away in her luggage.
Only the luggage never arrived.
The actress spent a week calling the airline during her New York stay, but all to no avail. Things didn't look good. "Here I am in New York, with no clothes other than those I was wearing during the flight. No shoes. No brush for my hair. No makeup. No socks. Nothing. Just me and my handbag," she told
CNN.
---
At the end of her rope, Lopes went to file a complaint as she touched down in Montreal. And whether it was a lucky coincidence, or a dose of good karma, Lopes would have a chance encounter that turned things around in the most uplifting way.
Deciding to not take her anger out on the airport worker, Lopes gave the disclaimer, "what I'm about to say is nothing personal. It's really just against your company, against the company you're working for."
The rage might have been quelled, but emotions still rose up. As tears began to roll down her face, Lopes explained that "I'm here to shoot a movie, and tomorrow, there is a reception with the prime minister of Luxembourg, which is my home country. I don't even have makeup to put on my face. I don't even have face cream. I have nothing."
The worker, Azalia Claudine Becerril Angulo, found herself instantly empathizing with this woman whom she had never met. "She was really sad, angry also, and I understood why," she told CNN, adding that she found Lopes' openhearted approach refreshing. "I wanted to help her. Normally, people are rude and they're very aggressive. She was different."
Though she couldn't help with the luggage—which apparently was in Frankfurt, Germany—it just so happened that when not working at an airport, Angulo was a professional makeup artist.
"If you want, I can come to your hotel in the afternoon and do your hair and makeup so that you can attend your reception," she told Lopes, offering to do it all for free. Obviously, Lopes agreed.
Angulo arrived at Lopes' hotel room the next day, and as she went to work, the two women chatted about their lives. Lopes recalled how it all felt "very natural" as they seamlessly spoke in French, English and Spanish, and that their connection was instant. "It didn't feel like I was just meeting somebody for the first time. It felt like I was meeting up with an old friend, which is crazy, because I just met her the day before, but we were talking a lot."
Angulo finished with a look the Lopes loved, but refused to accept payment for her work "Makeup for me, it's an art, it's really a passion," she noted "So it's not about the money. It's just because I really like to make the person feel good and happy."
In quite the storybook ending fashion—that same day Lopes was notified that her luggage was not, in fact, in Germany, but instead was on its way to Montreal. It's unclear whether or not that dress arrived in time for the event that night, but regardless, the photos from the event turned out gorgeous. Hair, makeup and all.
Though it's certainly good news that everything worked out for Lopes, both she and Angulo agree that what's really important to take from their feel good story is the power of kindness.
Angulo told
CNN
, "people have to be a little bit more understanding that the person in front of them, they don't have control of what happened. So if they are patient and really calm about it, the person in front is going to help you the best that we can."
On her Instagram page, Lopes seconded the sentiment as she wrote, "in an era where atrocities and bad news seem to be the norm, our story hopefully restores a little bit of faith in humanity. Let's never lose our ability to step into someone else's shoes, it's what makes us human. I am sure that what unites is far more redeeming and compelling than anything that separates us."
It costs nothing to be kind. But it pays off in the most rewarding of ways.