Pop Culture
Little girl sings Selena's 'Como La Flor' and wows the late singer's widower
'It's good to see someone like her, who will be the next Selena in so many ways.'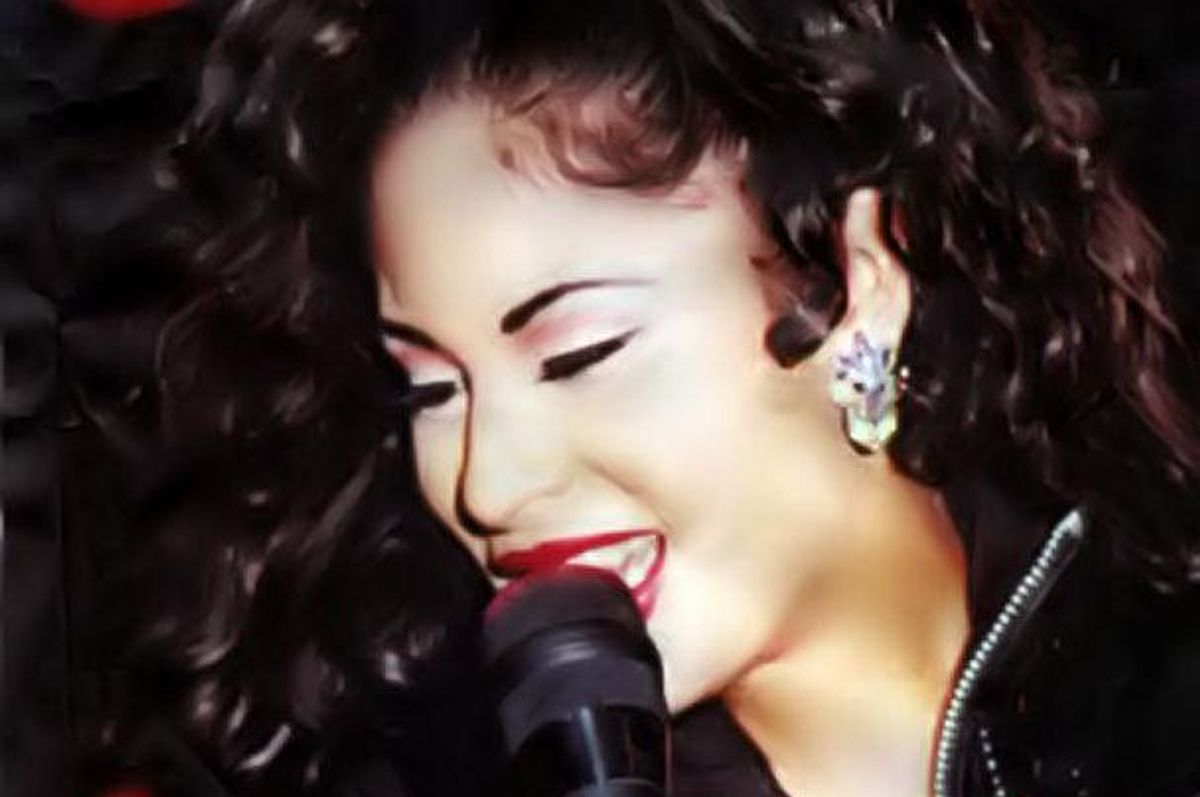 Selena Quintanilla Pérez is so well-known that she's best recognized simply as "Selena," the same way people refer to Madonna.
Nearly 30 years after her untimely death, parents are passing the music of Selena onto their children and creating a new generation of fans. And in the age of social media, that means the new waves of fans are creating videos singing the icon's hits. In a video clip uploaded to Instagram and TikTok, 10-year-old Mariapaula Mazon gets up on stage to belt out "Como La Flor."
---
When Mariapaula gets up on stage, she whispers something in the ear of the man sitting next to Chris Pérez, Selena's widower. Within a few short seconds the microphone is up to her mouth and she's singing with the tone and richness of a trained adult singer. It's clear that the man is impressed because he stands up to record the young singer with his cellphone. While Mariapaula sings, the man recording says, "It makes me cry. It's good to see someone like her, who will be the next Selena in so many ways." The girl's voice is so impressive that the video has been viewed more than 5 million times on TikTok.
@mazonmariapaula1

Thank you Chris Pérez for allowing me to sing you this beautiful song by your sweet love 🌹🕊❤️ Thank you Las Vegas. #lasvegas #selenaquintanilla #comolaflor #chrisperez #selenanetflix #selena #selenafan #abquintanilla #tejano
Mariapaula told "Hoy Día" that she has been singing since she was 2 years old. She also explained that her mother is a singer and has been teaching her. While she can sing Selena's song like it was written for her, Mariapaula wasn't introduced to the late singer's music until her 9th birthday. It was then her father threw her a Selena-themed birthday party and the little girl got to know a pop icon.
After going viral, the talented fifth grader will get to perform at the Tejano Music Awards in Texas on November 26, according to a video uploaded to her Instagram. I certainly can't wait to see what else is in store for this pint-sized star and I'm sure she can't wait either.