Democracy
Immigrants explain why they personally celebrate the Fourth of July each year.
This is what patriotism is all about.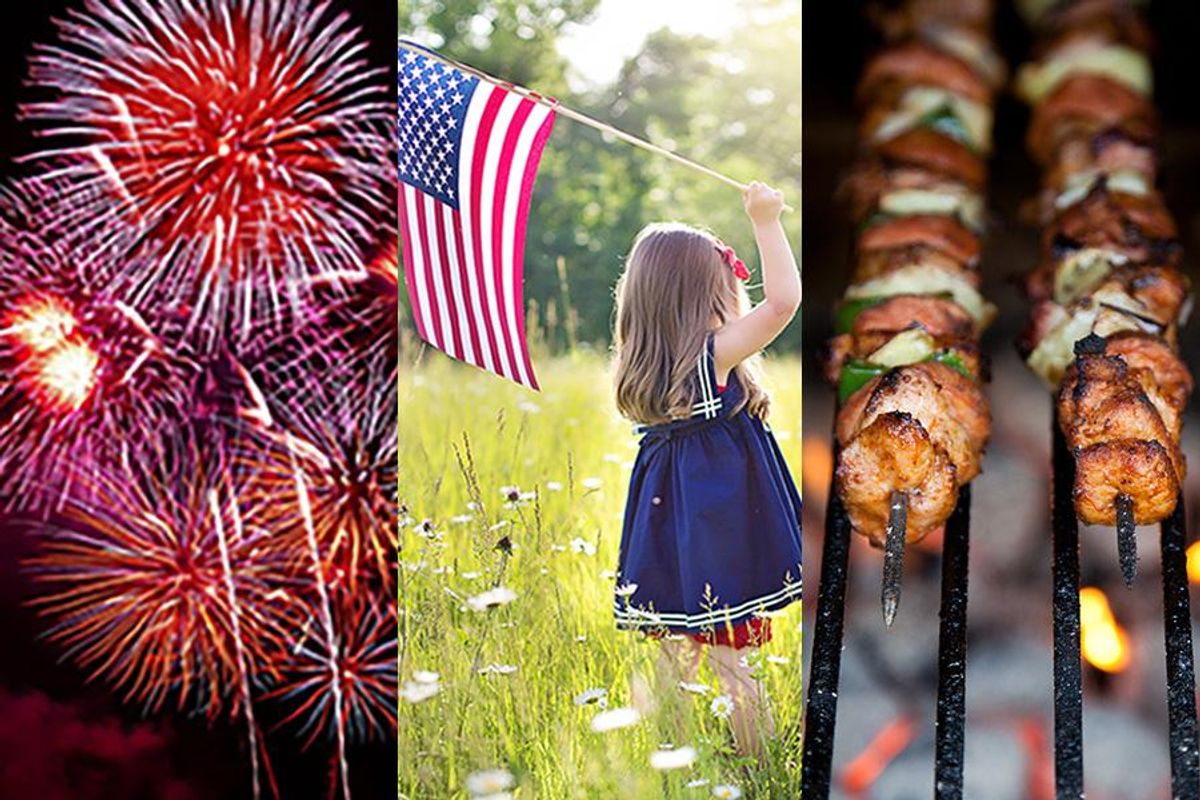 Photo collage created from Pixabay
Some 300 million people live in the United States. And over 40 million of them are immigrants.

Now, some people might have you believe that too many immigrants might cause us to lose our identity as Americans or that we ought to be fighting and clinging to "the way things were."

But if you look around, you'll see that more than 1 in 10 Americans were born somewhere else — meaning they have their own unique set of amazing experiences to share and their own amazing stories about why they're here.
---
They each have their own ideas about what being an American means to them, too. And they each have their own reasons for celebrating American independence on the Fourth of July.
So if you want to feel proud, excited, and maybe even a teensy bit emotional about being an American, this one's for you.
Meet five immigrants from all over the country (and all over the world!) who are showing their American pride in many, many shades of red, white, and blue this year.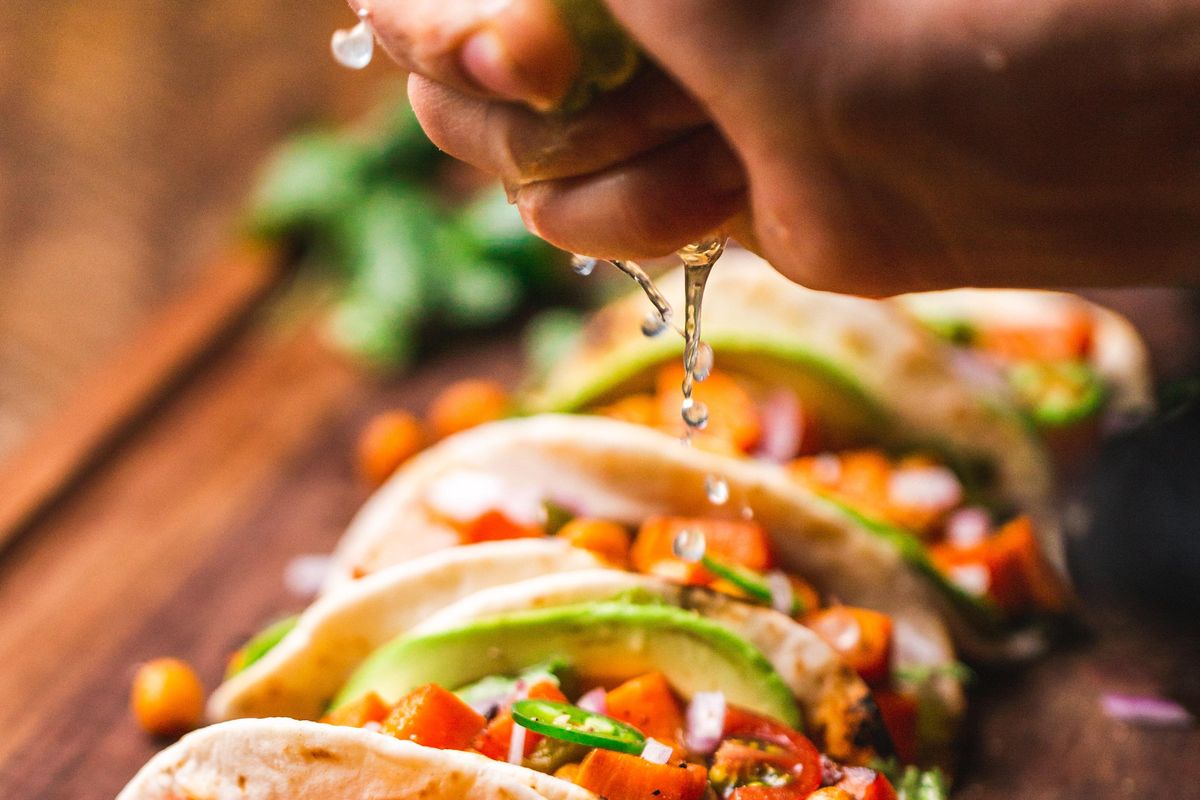 Traditional food the celebrate the Fourth of July.
Photo by
Chad Montano
on
Unsplash
1. Nayeli Ruvalcaba's Fourth of July is full of traditional Mexican food and mariachi music.
Ruvalcaba, who was born in Mexico but moved to Chicago when she was 4, spent her early childhood in a mostly caucasian neighborhood called Lakeview. There, she says the Fourth of July was pretty much what you'd expect.
"Everyone would be making ribs and burgers and mac and cheese. And my dad would be drinking Budweisers and Coors Light," she said with a laugh.
Nayeli with her parents.
But when she was 16, she moved to a more diverse area of the city filled with families from Mexico, Puerto Rico, and Poland.

There, she says, their holidays are much more vibrant. Neighbors gather in the alleys and share their customs and cultures with one another. They sing along with music (her boyfriend, who is in a mariachi band, often gets the party going). They play games. And then there's the food: Nayeli says she loves to chow down on delicious Fourth of July dishes like arrachera (a Mexican skirt steak), polish sausage, guacamole, and, of course, burgers.
"I know it's an American holiday," she says. "Buteveryone has their own culture. You just mix it in with what everyoneelse does."
Nayeli and her boyfriend in full mariachi get-up!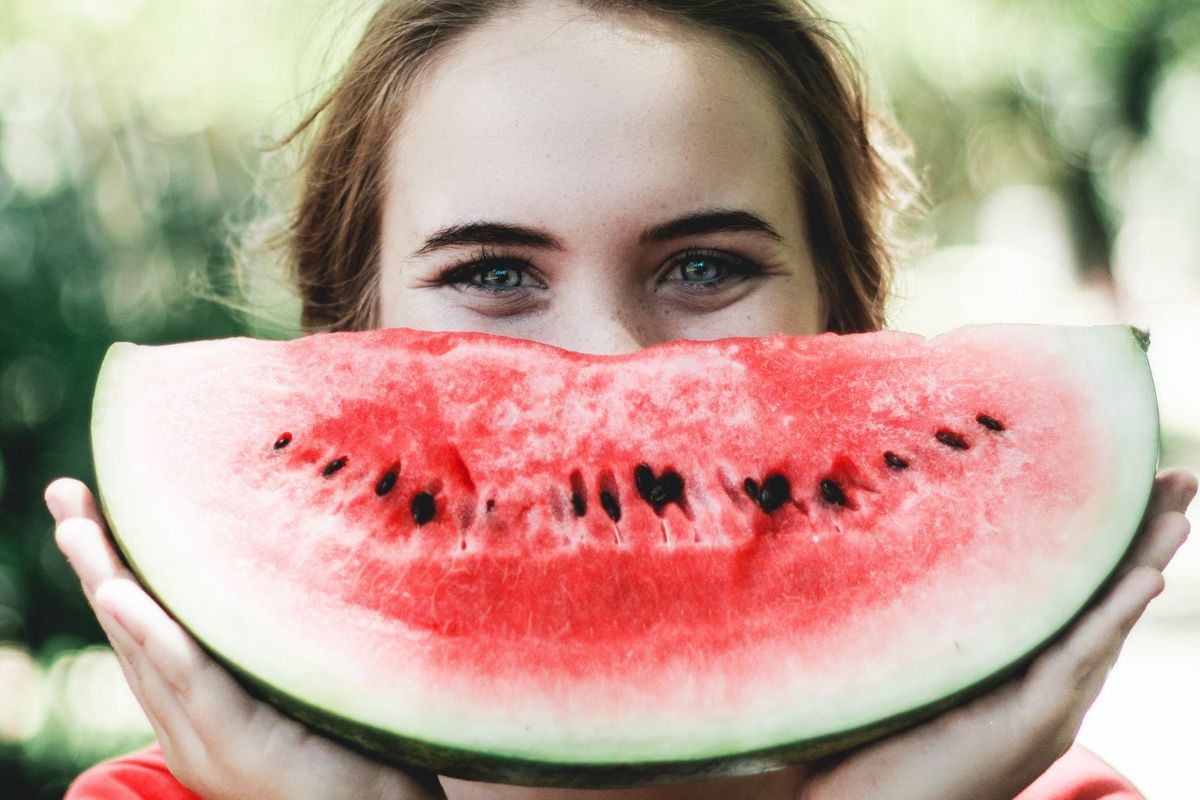 Celebrating with a U.K. twist on the Fourth of July.
Photo by
Caju Gomes
on
Unsplash
2. Johanna Dodd and her family celebrate their Fourth of July the "old fashioned way" but with a small U.K.-based twist.
A one-year work contract for her husband brought the Dodds to Connecticut from the U.K. years ago. 12 years later, they're still here.
The Dodds!
On their Fourth of July, she says, "We tend to do what everyone else in town does. We'll head to the fireworks display with our cooler packed full of food, and, occasionally, we'll sneak in some alcohol."
Sounds pretty American to me!

Johanna's young daughter watches the fireworks.
"The kids run around, there's lots of glow sticks, lots of football (both kinds) being played, lots of fun stuff happening. As it gets darker, there's the national anthem, and then out come the fireworks."
But there is one slightly British twist to the Dodds' holiday: "We don't really do the tailgating thing. We bring what we would call 'an English tea.' There's watermelon, yogurts, cheese sandwiches. Kind of a mishmash of both cultures."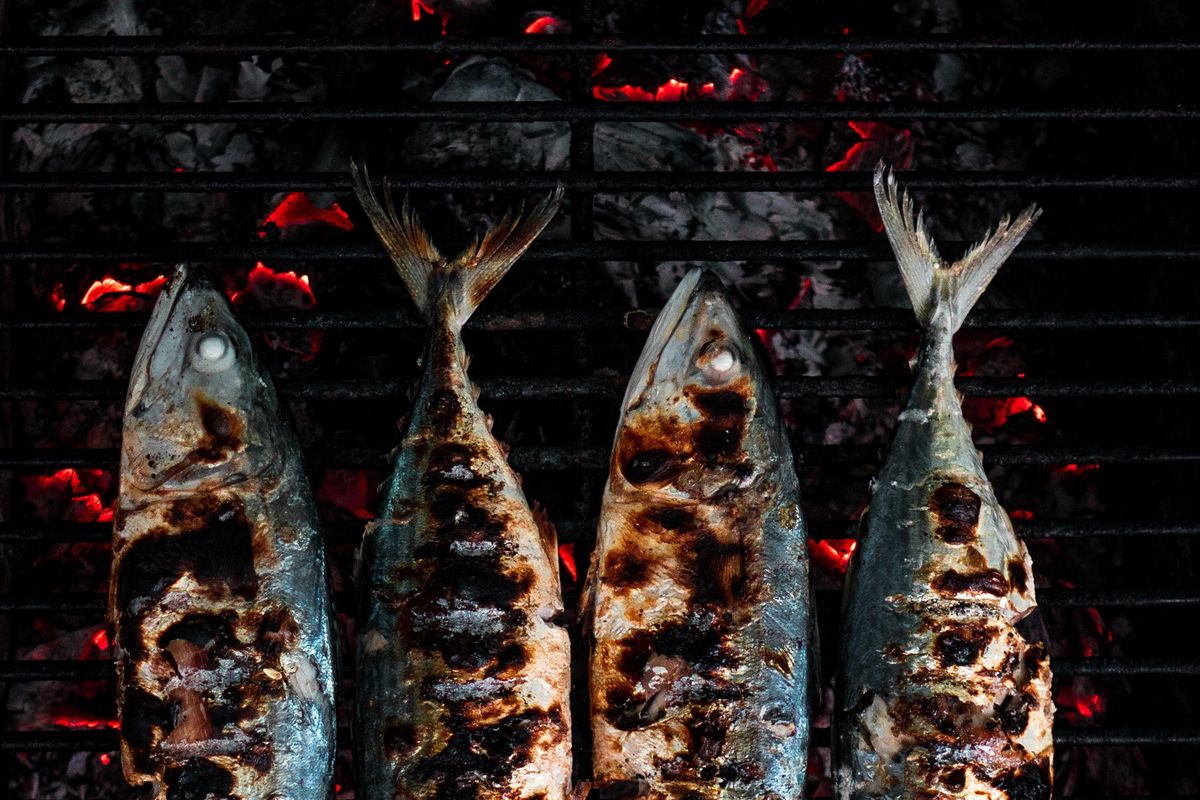 Bringing home country traditions to the American experience.
Photo by
Clint Bustrillos
on
Unsplash
3. Martin Matthews says he never misses a Fourth of July parade and for a powerful reason.

Matthews was 8 years old when he first came to America to escape a civil war in his home country of Liberia. One of his first memories? A huge Fourth of July parade in New Jersey.
"I had never seen anything like that. The flags, the drums, everything. I remember watching in awe."
Martin with his wife.
He returned to Africa later on but came back to live in America again when fighting broke out in his home country. And when he returned, that big parade stuck in his memory.

"I always loved that about America. It was a place I could be safe. A place I could enjoy freedom," he said. "To celebrate the independence of the United States holds a deep place in my heart."
These days, Martin is big on having barbecues with friends to celebrate Independence Day. There are a lot of burgers and hot dogs, but he'll sometimes mix in traditional African dishes, too, like African-style kabobs, to introduce his friends to his heritage.
"It's a big thing in Africa for people to put fish on the grill, like the whole fish," he added. "You put the whole thing on there. It was the first time some of my American friends had ever tried fish on the grill that wasn't salmon."
But his favorite thing about the holiday is still the parades. "We get there early and wave our American flags. Every year I always wear some kind of American shirt. We sit there and watch everything. It's my way of saying thanks to my adopted country."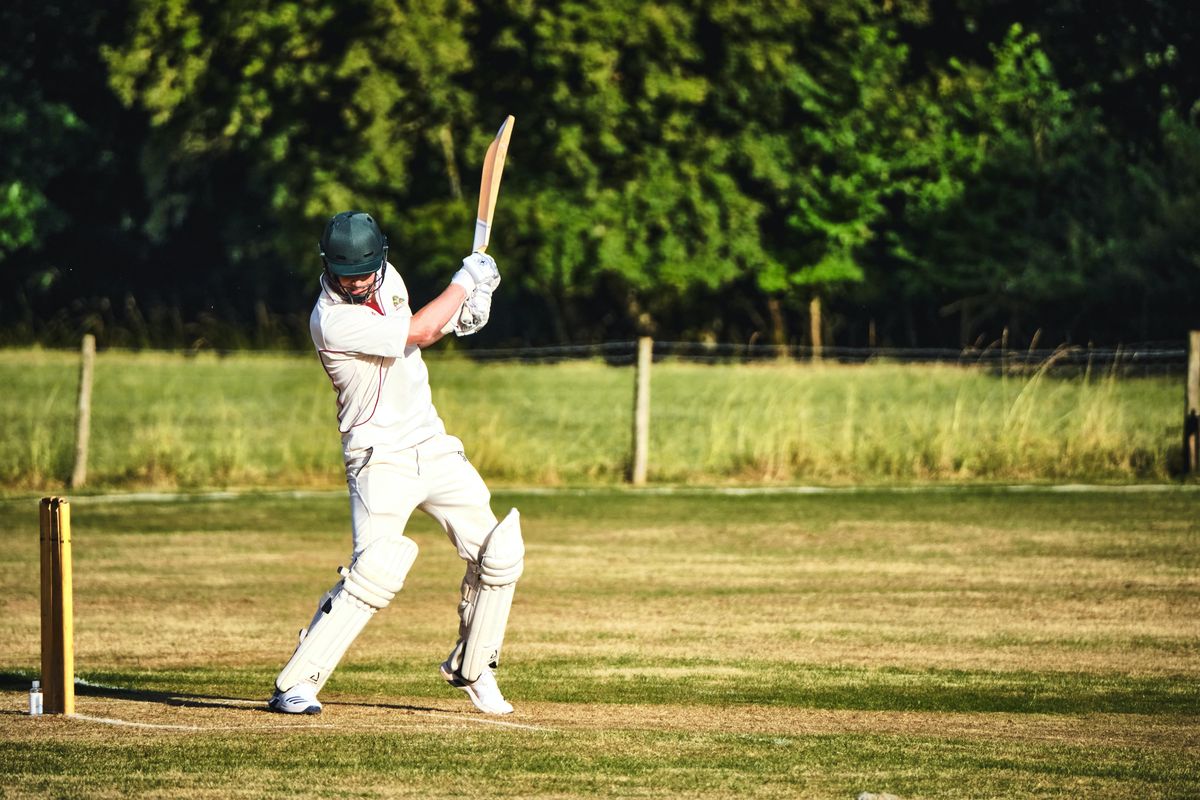 Changing the rules to make it work.
Photo by
Alfred Kenneally
on
Unsplash
4. Jay Pockyarath mixes cricket with an American-style barbecue on Independence Day.
"Ever since I was in eighth grade, all I wanted to do was come to the United States," he told Upworthy. After finishing college in India, he finally got the chance when studying nuclear medicine at the University of Michigan. From there, he married an American woman and started a family.
"The thing that works [in America] is that it's a meritocracy," Pockyarath said. "July Fourth is a celebration of that, in my mind. Of independence. Of the freedom to succeed."
Jay, who was born in India, proudly flies an American flag outside his home for July Fourth.
Pockyarath has lived in the United States for over 40 years, so it's no surprise that his holiday celebration looks pretty familiar: steak, hamburgers, and hot dogs on the grill. To him, what's really important is spending time with family.
"Usually we make up games," he laughed. "We play cricket — not the way it's supposed to be played, but with a tennis ball. We make up our own rules."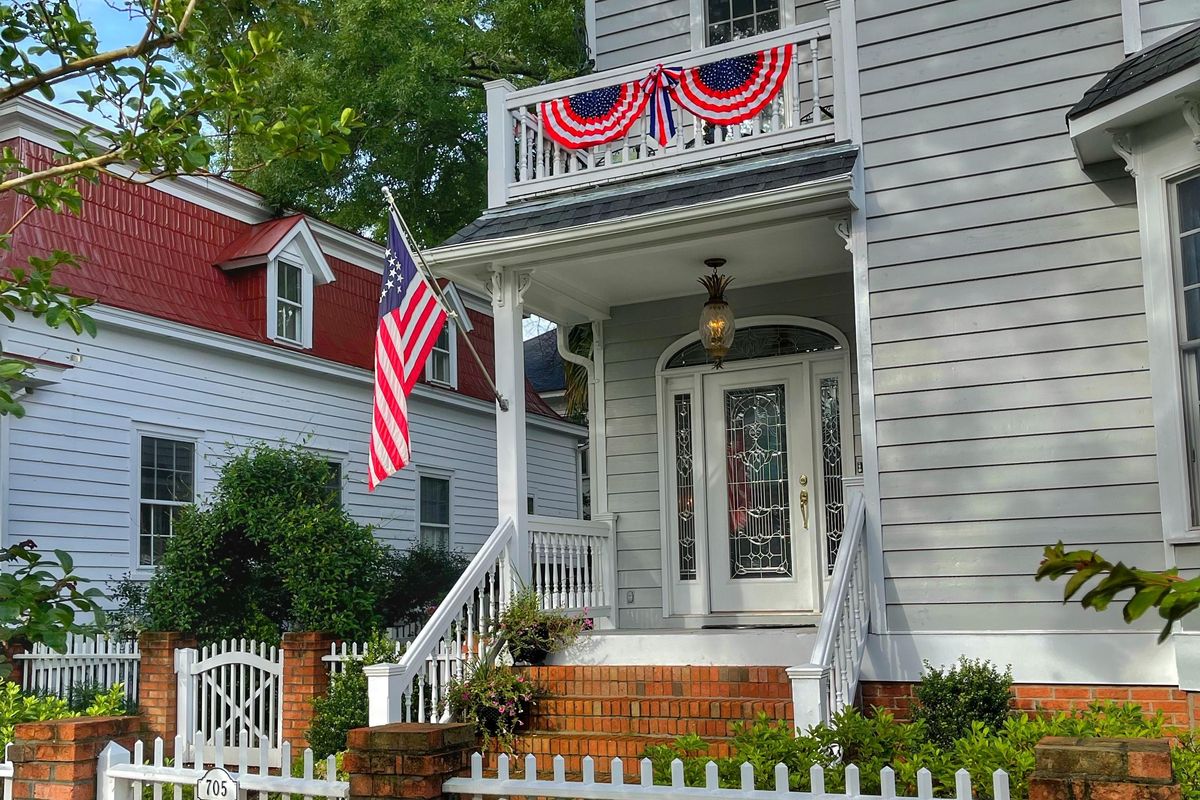 Embracing the traditions and bringing your own flare to it.
Photo by
Gene Gallin
on
Unsplash
5. Natalia Paruz is originally from Israel, and she decorates everything in red, white, and blue.
Natalia is now a musician in New York City.
"First I came here with my parents [about 20 years ago] for a year. At the end of the year, they went back to Israel, and I wanted to stay here," she told Upworthy.
Now she works as a musician in New York City. And she absolutely, positively loves the Fourth of July.
"It's a really fun day. It's a day where you can put politics aside. It's a day for celebrating the joy of this country."
Natalia and her husband host friends every year for a big meal. "I love decorating the house for the holiday with the flags. There's always a big flag hanging from the flagpole. In the back, that's where I really go all out. Every tree gets some kind of decoration!"
"We make hot dogs, hamburgers — how can you not?" she said. "We also make tahini, which is a traditional Israeli food. It's made of sesame seeds and it becomes a paste and you spread it on pita bread. Our friends here love it."
Natalia says an overabundance of food "as if you're going to entertain a bunch of soldiers" is a nod to her Israeli roots.
This year, she's going out with friends to watch fireworks. "I wear a T-shirt that has an American flag on it and a bracelet with the colors of the flag. If you're celebrating, you might as well go to the maximum."
It turns out, celebrating America means different things to different people. And that's kind of the point.
In my mind, the only thing better than a Fourth of July party filled with burgers, steaks, beer, and fireworks is a Fourth of July party filled with all of those things plus Mexican food and African music and "English tea" and tahini and mariachi bands and more.
So whether we choose to embrace the "American way" of celebrating Independence Day (red meat and fireworks) or to use it as a chance to celebrate the unique melting pot of culture that is our country today or something in between, I think we can all agree that the America we have now is already pretty great.
This article originally appeared on 07.01.16