Science
How grocery chain Kroger aims to create hunger-free communities by 2025
Since 2018, the Zero Hunger | Zero Waste Foundation has directed more than $48 million toward the huge amount of food thrown away needlessly in the US.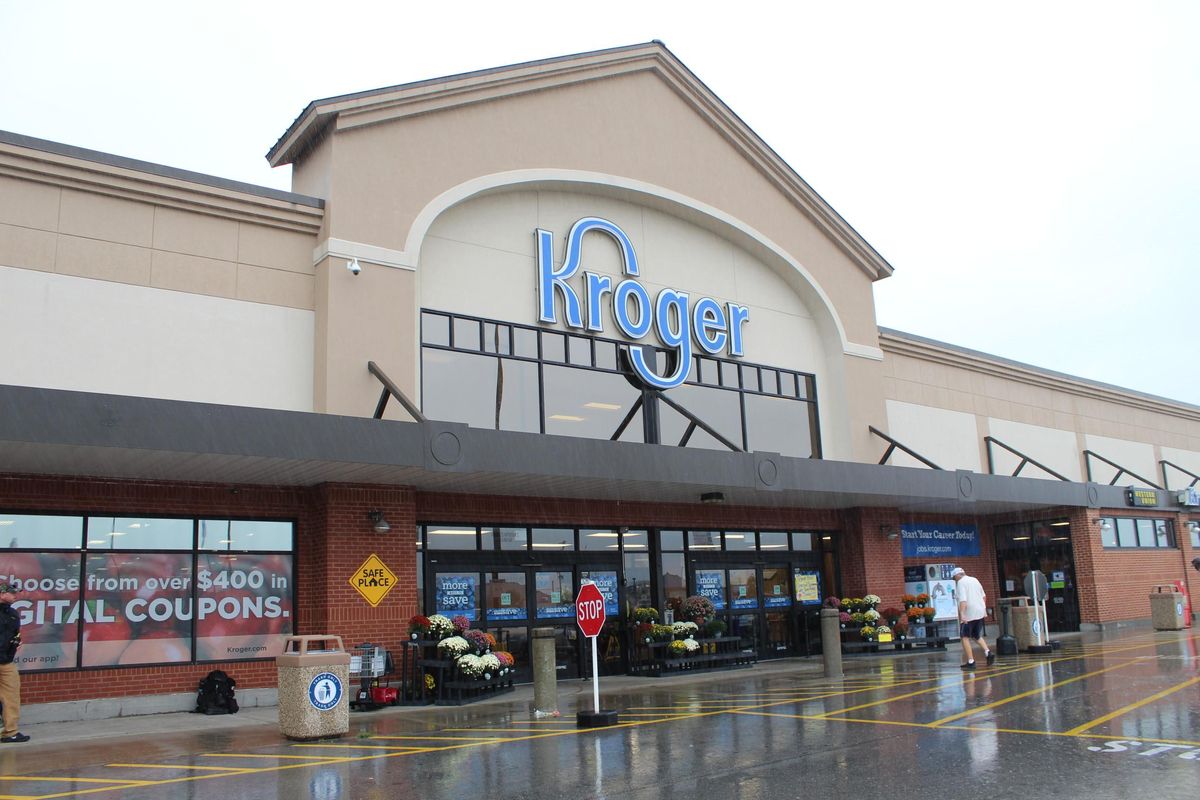 It's no secret that food waste is doing a number on both our wallets and our planet. Food is the single largest contributor to landfills. Plus, producing all of that wasted food uses more than 20% of the U.S. supply of freshwater, and it creates as much greenhouse gas emissions as 33 million passenger cars.
As if all this weren't bad enough, it's awful (and absurd, really) to think that while this surplus of food literally rots, families go hungry.
Many people are taking it upon themselves to offset this issue, whether that's incorporating everyday lifestyle changes or hosting pop-up dinners for those dealing with food insecurity. While these individual efforts are great, corporations also need to implement solutions. This is especially true considering U.S. retail stores generate about 16 billion pounds of food waste every year.
Kroger, one of the largest grocery chains in the country, established its Zero Hunger | Zero Waste Foundation back in 2018 with a simple mission in mind: to create communities free from hunger and waste by 2025.
---
According to the foundation's website, "35% of food produced in the U.S. is thrown away, yet 42 million Americans struggle with hunger." That's why more than $48 million has been directed toward organizations and nonprofits working to address food waste—from those focused on providing disaster relief to those creating more sustainable food systems. And a huge portion of the foundation's efforts goes toward improving food access to underserved communities.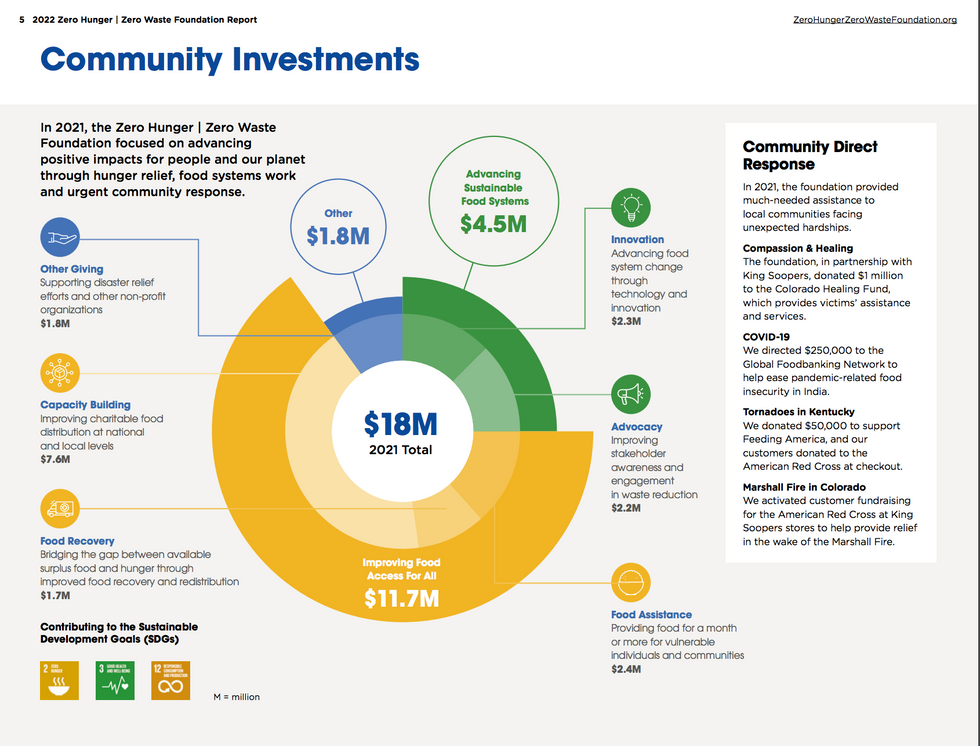 $11.7 million is put toward improving food access for all.
Some of their more well-known partners in the effort include: Feeding America, No Kid Hungry, ReFED, The Recycling Partnership and the World Wildlife Fund. But Zero Hunger | Zero Waste also heavily contributes to a wide range of innovative start-ups like reHarvest Provisions, which uses imperfect produce to create "superfood smoothie pops," and Journey Foods, a software company that helps food manufacturers make their supply chains more sustainable.
"By working with specialized organizations and innovators across the country, we are strengthening community bonds to create a world where everyone has access to affordable, nutritious food and where no surplus food is wasted," said Denise Osterhues, president of Zero Hunger | Zero Waste, in a statement. "With our collective passion … we look to the future with renewed determination and hope."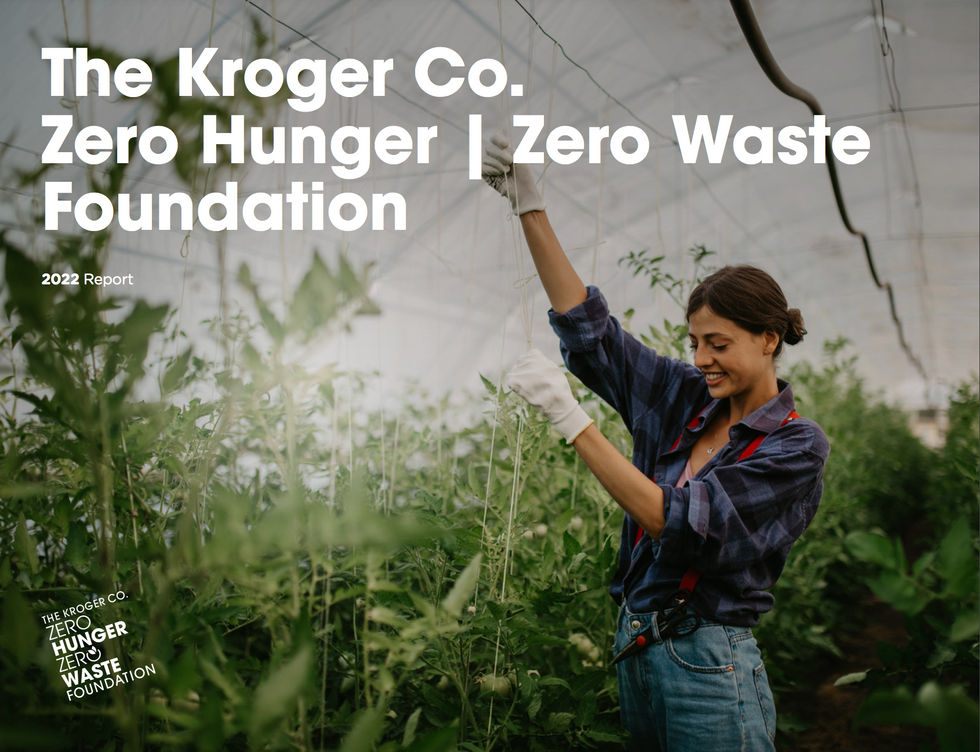 "We look to the future with renewed determination and hope."
Large corporations in the past have been guilty of deflecting blame when it comes to climate change, often putting the onus on consumers to take action. But really, a meaningful impact requires that everyone take responsibility and do their part. Which makes it great that such a mega-retailer is actually acting on principle and making a real difference.
If you're looking to support the effort, Zero Hunger | Zero Waste accepts donations (which are tax-free) on its website. Or alternatively, it suggests to round up to the nearest dollar when you check out at a Kroger store, volunteer at your local community food bank or participate in a local cleanup effort.
And if you don't have a Kroger store in your neighborhood, you can also shop at one of Kroger's store banners such as Ralphs, Dillons, Harris Teeter, or Fred Meyer.