Culture
Americans are waking up to the importance of Juneteenth and it may become a national holiday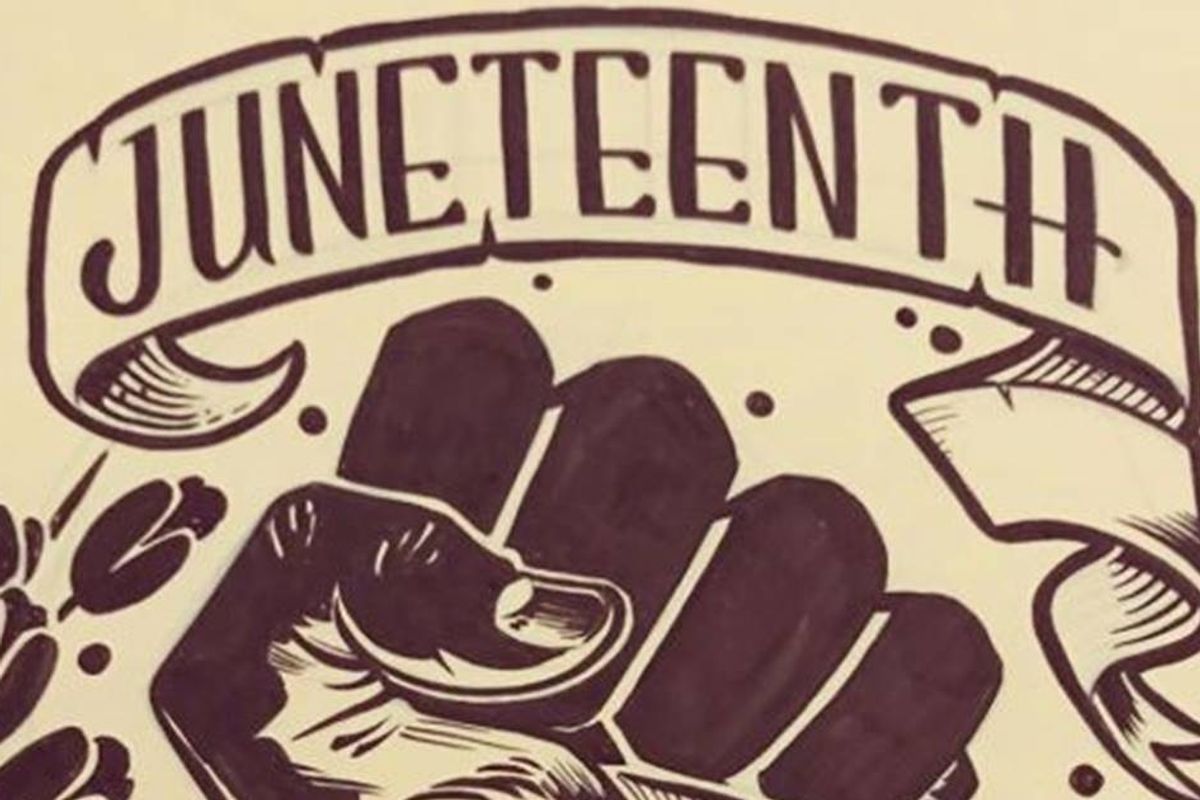 via @keekeesimpson / Twitter
Every year on July 4, Americans everywhere celebrate their independence from British rule with fireworks, hot dogs, and plenty of over-the-top displays of patriotism. However, when the U.S. declared its freedom in 1776, hundreds of thousands of people living in the U.S. were enslaved.
All Americans became truly free on June 19, 1865, a day that would come to be known as Juneteenth. On that day, Union soldiers, led by Major General Gordon Granger, landed at Galveston, Texas with news that the war had ended and that the enslaved were now free.
The Emancipation Proclamation freed slaves two-and-a-half years earlier and the Civil War with had ended with the defeat of the Confederate States in April. But Texas was the most remote of the slave states, with a low presence of Union troops, so enforcement of the proclamation had been slow and inconsistent.
---
The announcement is known as General Order No. 3.
The people of Texas are informed that, in accordance with a proclamation from the Executive of the United States, all slaves are free. This involves an absolute equality of personal rights and rights of property between former masters and slaves, and the connection heretofore existing between them becomes that between employer and hired labor. The freedmen are advised to remain quietly at their present homes and work for wages. They are informed that they will not be allowed to collect at military posts and that they will not be supported in idleness either there or elsewhere.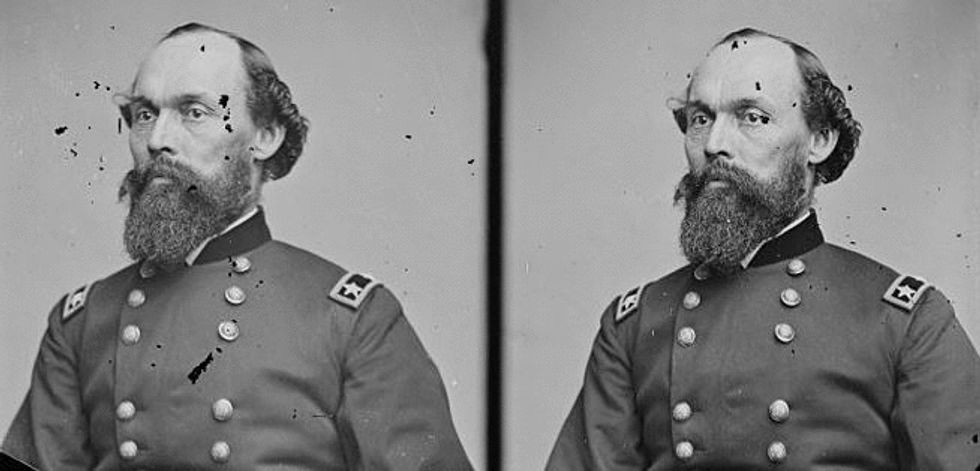 Gordon Grangervia Wikimedia Commons
Although the order promised "absolute equality," race-based oppression didn't end on that day nor has it been completely eradicated in the United States.

Juneteenth is now known as "America's Second Independence Day" and throughout the years has been celebrated primarily by African-Americans with family reunions, bar-b-ques, beauty pageants, religious services, dance performances, and strawberry soda.
Forty-six of the 50 U.S. states and the District of Columbia have recognized Juneteenth as either a state holiday or ceremonial holiday, a day of observance. However, the federal government has yet to make it a national holiday which would be a paid day off for many workers.
In the aftermath of the murder of George Floyd by a Minneapolis police officer in May and the ensuing protests, the movement to make Juneteenth a federal holiday is gaining momentum.
Texas Congresswoman Sheila Jackson Lee has introduced multiple resolutions to recognize the historical significance of Juneteenth. On June 15, her latest attempt has received support from more than 200 cosponsors. She also plans to introduce a bill that would make it a federal holiday.
"There needs to be a reckoning, an effort to unify. One thing about national holidays, they help educate people about what the story is," Jackson Lee said according to Time.
"Juneteenth legislation is a call for freedom, but it also reinforces the history of African Americans," she continued. "We've fought for this country. We've made great strides, but we're still the victims of sharp disparities."
Opal Lee, 93, has started a petition to make Juneteenth a national holiday and it is close to reaching 300,000 signatures.

"I believe Juneteenth can be a unifier because it recognizes that slaves didn't free themselves and that they had help, from Quakers along the Underground Railroad, abolitionists both black and white like Frederick Douglass and William Lloyd Garrison, soldiers and many others who gave their lives for the freedom of the enslaved," Lee wrote in the petition.
"My goal with this petition and my walk is to show the Congress and the President that I am not alone in my desire to see national recognition of a day to celebrate 'Freedom for All,'" Lee adds.
After the petition reaches its goal, it will be sent to the president and Congress.
Inspired by the Black Lives Matter movement and anti-racism protests that have sprung up across the country, businesses throughout America are honoring Juneteenth by giving their employees paid days off.
Twitter and Space are one of the first major companies to announce it would be honoring the day.
Shortly after, Nike CEO John Donahoe declared that Juneteenth would be a day off for his employees across the globe to celebrate black culture and history.
"Our expectation is that each of us use this time to continue to educate ourselves and challenge our perspectives and learn," Donahoe wrote in a memo. "I know that is what I intend to do."
The NFL has announced it will observe Juneteenth and several teams announced they would be recognizing the holiday, including the Denver Broncos, Detroit Lions, Arizona Cardinals, and Las Vegas Raiders.
Hella Creative, a Bay Area collective has created a list of companies that have announced they will honor Juneteenth. The action comes part of its HellaJuneteenth campaign to spread knowledge about the holiday and encourage companies and individuals to honor the it by not working.

Hella Creative has also created a document that employees can use to request the day off from their employers that also encourages them to consider making it a holiday.
"Although our company has not celebrated this holiday in the past, I would like to request that we honor the day this year and moving forward," the request reads.
Since its founding, freedom has been one of the most prominent values espoused by the United States of America. Americans have shed blood for our freedoms at home and sacrificed for its spread abroad. Making Juneteenth a national holiday would be one more way that America help honor its commitment to freedom while acknowledging it still has a long way to go before all of its people are truly free.