Recommended
Iowa school is giving students PE credits for helping the elderly and disabled with their yard work.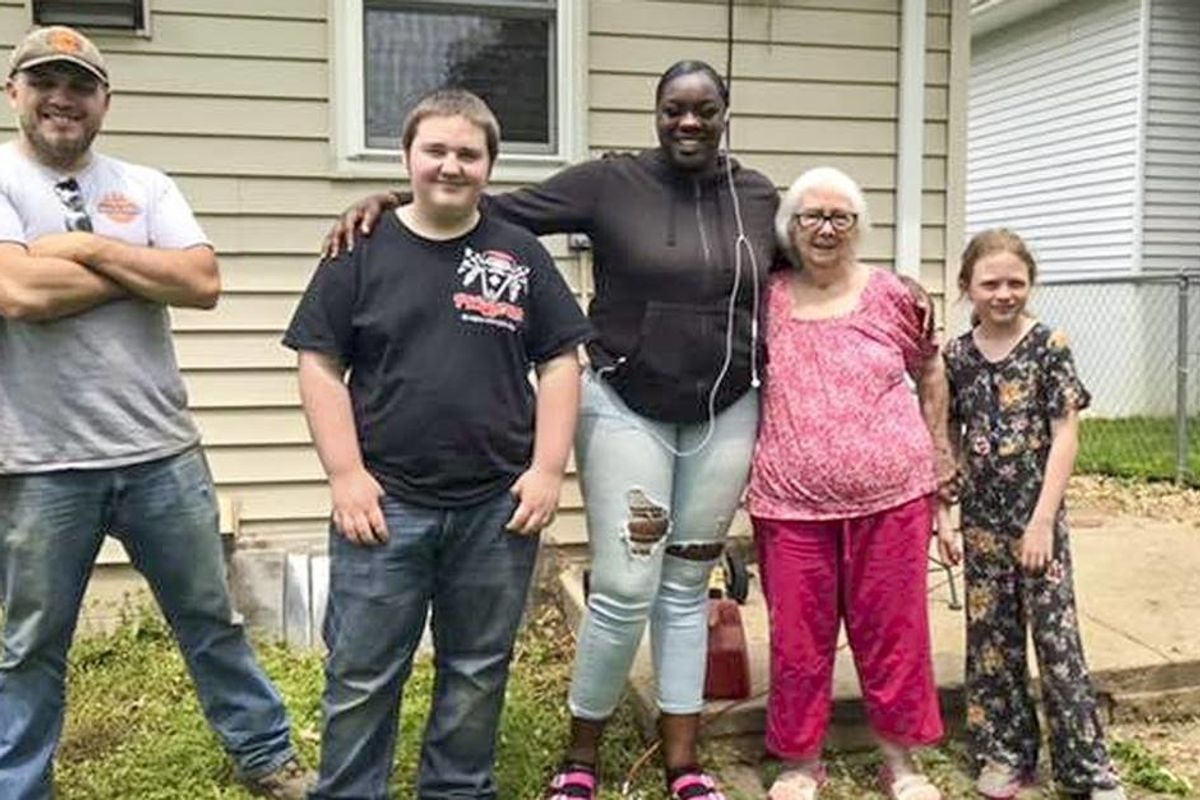 Anyone who's done yard work on a hot day can tell you that it can be just as good of a workout as playing a team sport.
You're down on your knees pulling weeds, up on a ladder lopping off errant tree branches, and pushing a heavy lawnmower that never seems to start on the first try.
Unfortunately, because lawn work is so physically intense and not everyone can afford a gardner, the elderly and disabled sometimes have to let their lawns and backyards grow wild.
An alternative learning center in Dubuque, Iowa is helping its kids stay physically fit while helping out their community with a new program that gives them high school PE credit for doing yard work for the elderly and disabled.
The Alternative Learning Center is for high school juniors and seniors who are at risk of dropping out of school.
As part of the program, the teens visit homes of the elderly and disabled and help out by raking leaves, pulling weeds, cutting grass, and cleaning gutters.
Teacher Tim Hitzler created the program because it helps the students get involved in the community while helping those who need it most.
"The students aren't typically too excited at the beginning but once they get involved and start doing the yard work they become more motivated," Hitzler told KWWL. "What they really like is A: helping people. They really like giving back to people and meeting the person."
Bring on those #FridayFeelings 🙌✨Here's a story about an Iowa school changing the standard when it comes to students' physical education credits by offering credits for students who do yard work for people who can't do it themselves. Thoughts?
… pic.twitter.com/ZodYf5fLV7
— 𝒯𝒶𝓂𝓂𝓎 𝑀𝒸𝐿𝒶𝒾𝓃 (@tmclain903) June 21, 2019
Nick Colsn, a 17-year-old student at the learning center, told NPR that the program allows him to meet people he wouldn't have otherwise. "I'm more of like go-to-school-go-to-work-home-repeat kind of guy," he said. "So to me, I probably would not have met any of these people."

The end-of-year program has been so successful, Hitzler hopes to expand it next year. "You know, in education, a lot of times, there's so many different gimmicks and curriculum packages you can buy and things like that," he told NPR. "And something like this all you need is a few garden tools. You know, I mean, it just makes sense. It's so simple. And it works."