Hillary showed us what might have been as she sat at an Oval Office desk at an art exhibit
The exhibit was about her email controversy.
09.12.19
The Hillary Clinton email scandal was a major right-wing talking point during the 2016 election that aimed to create an air of suspicion around the candidate.
The media played right into it turning Clinton — one of the most qualified candidates to ever run for the office — appear just as unworthy of the presidency as Trump, a vulgar, politically-inexperienced pathological liar.
The controversy surrounded Clinton's use of a private email account in which over 30,000 emails were sent during her time as Secretary of State from 2009 to 2013. An FBI interrogation found there were 110 confidential emails sent from her private account.
Clinton was never criminally charged, however FBI director James Comey said she was "extremely careless."
---
In hindsight, the email controversy looks benign compared to Trump's countless scandals during the campaign and his presidency.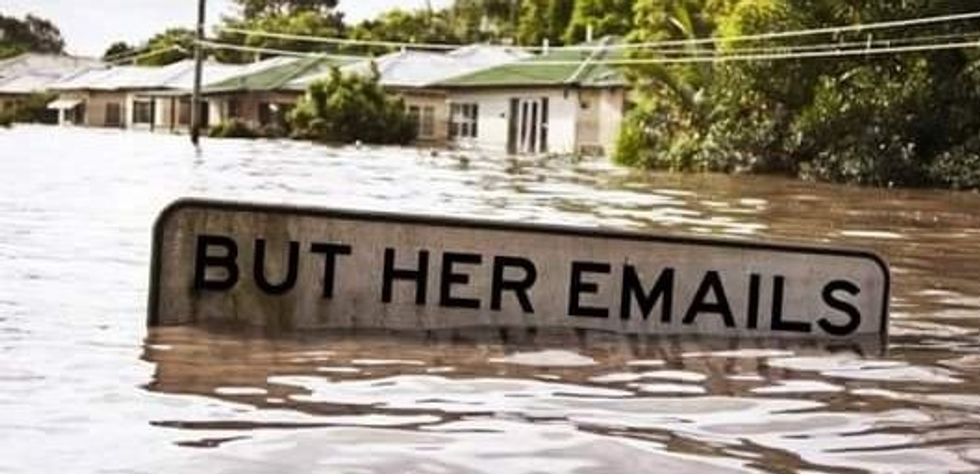 Clinton confronted the controversy at an art exhibit dedicated to the scandal at the Venetian Teatro Italia in Venice, Italy on Tuesday, September 10.
The exhibit, entitled "HILLARY: The Hillary Clinton Emails," was created by artist Kenneth Goldsmith and features a mock up of the oval office desk and over 60,000 bound pages with Clinton's emails.
Urbano Ragazzi, the curator of the exhibit, told The Hill in a statement that "in the digital age, making these documents available to everyone in a touchable format is a way to focus on something concrete in order to exit the impalpable toxicity of ideological narratives."
Clinton stopped by the exhibit, sat at the desk and read the emails for an hour calling the exhibit is "further proof that nothing wrong or controversial can be found on these emails," The Hill reported.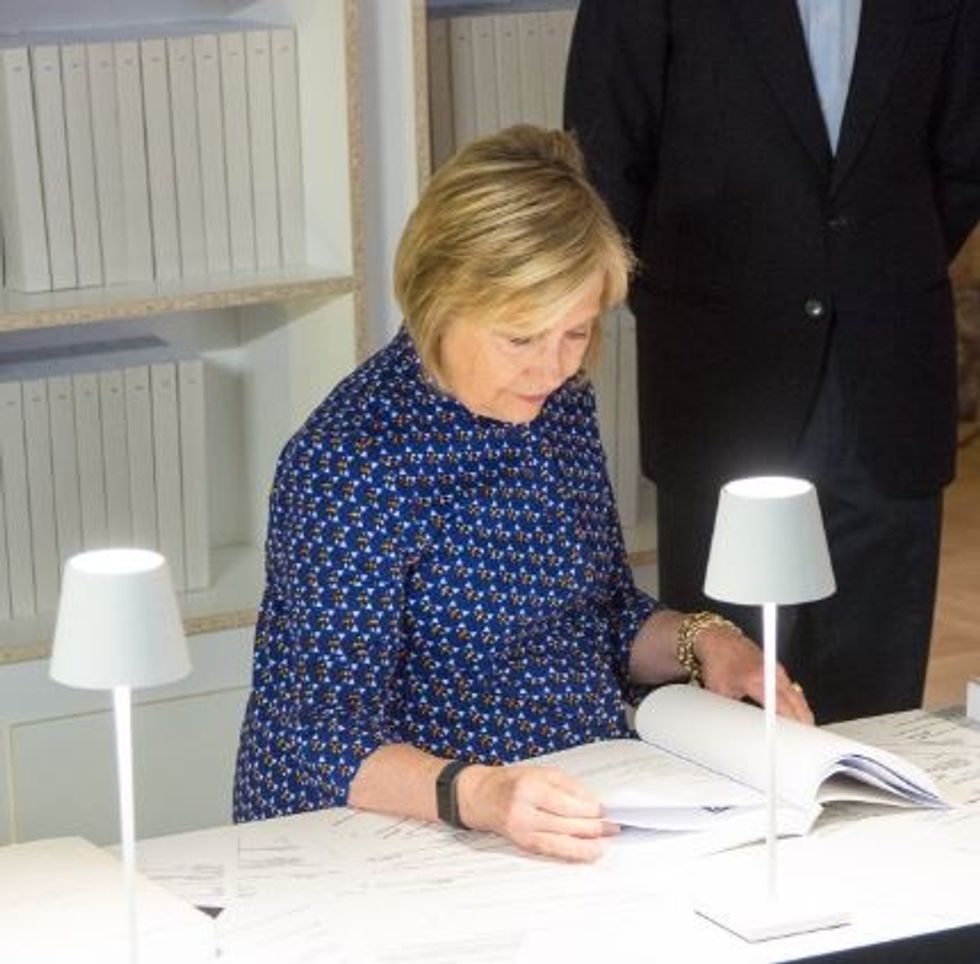 via Kenneth Goldsmith / Twitter
"It makes them accessible to everyone and allows everyone to read them," she said. "They are just a bunch of boring emails."

The former Secretary of State is still perplexed as to why there was any controversy surrounding the emails in the first place. "It was and is still one of the strangest, most absurd events in American political history," CNN reported.
The image of Clinton sitting at a replica of the Oval Office desk is striking glimpse in to what could have been and serves the purpose of the exhibit. How would America and the world be different if Hillary Clinton was president?
"The exhibition is a way to allude to an alternative world that will never exist. We are happy that the real Hillary Clinton has been part of this image full of possibilities," the curatorial team continued.
popular