Joy
Photographer captures dogs' faces as they catch treats mid-air, and it's sheer, hilarious joy
German photographer Christian Vieler's dog portraits bring delight around the world.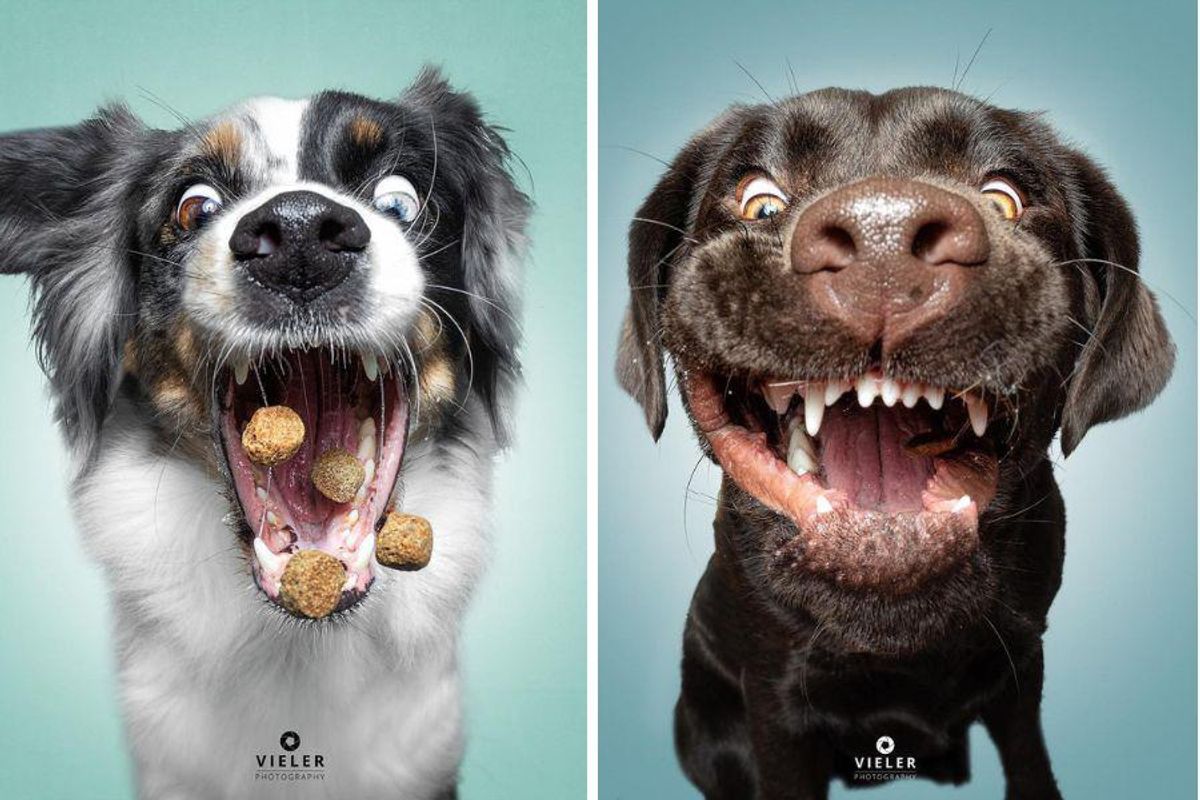 German photographer Christian Vieler wasn't trying to become famous for his comedic dog portraits. He was just trying to test out a new portable flash he'd just gotten in the mail.
He tossed some treats to his dog, Lottie, to make her move quickly so he could test out the options of the flash with his camera.
"Days later, when I cleaned my hard drive, I noticed how funny the shots were," he told CNN.
That was 2013. Nine years later, Vieler has a thriving business taking photos of people's dogs mid-treat-toss, a website selling greeting cards, calendars, planners and more, and two popular coffee-table books showcasing hilarious doggo faces. His work has been covered by news outlets all over the world.
---
He also shares his photos on Facebook and Instagram.
People absolutely adore Vieler's catching-treats portraits and compilations of them regularly go viral on social media.
Seriously, who can resist a face like this?
Who knew that the millisecond before a dog catches a treat would make such perfectly hilarious pictures? It happens so fast in real life, we don't ever get to see these faces except when they're captured on camera.
Vieler told CNN why he thinks these photos became so popular.
"I asked myself: What is the magic behind these photographs? I think the expressions of the dogs remind us of well-known feelings like desire, loss, pain or joy. And that's what we normally don't see that clear in the faces of our dogs," he said.
They really do seem to add a whole other layer of personality to these pets.
Some of them are just laugh-out-loud funny.
Scrolling through Vieler's Instagram page is a veritable feast of doggo delight. Vieler also takes absolutely gorgeous portraits of dogs when they aren't catching treats, so there's a little something for everyone. Highly recommend taking some time to peruse.
And if you want to get some of this "good boy" joy into your home, check out his website as well. He is based in Germany, but his products can be purchased with free shipping to 34 other countries.