Innovation
French street artist fills ugly, jagged potholes with gorgeous, colorful mosaics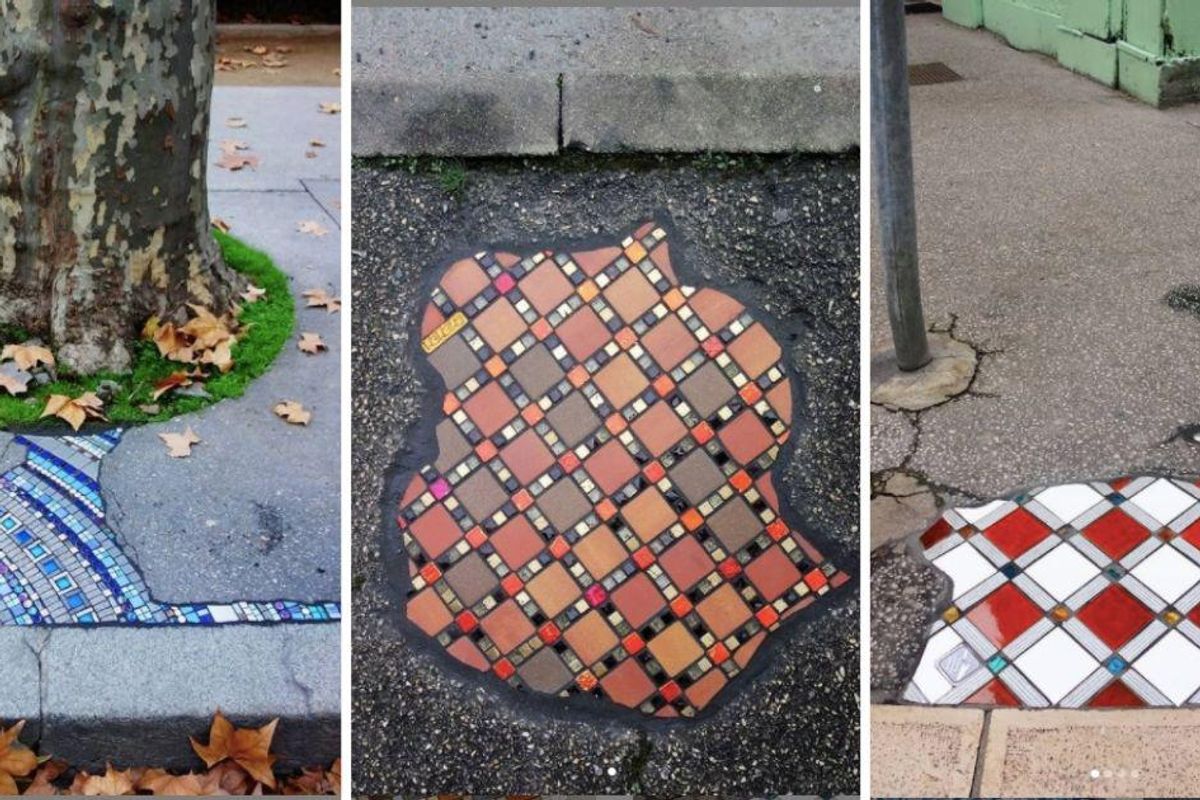 If you've never heard of "flacking" as an art form before, you're not alone. The term, based on the French word for "puddle"—flaque—was coined by the artist known as Ememem, who has been "flacking" the streets of his hometown of Lyon, France, as well as other European cities.
What Ememem does is make "puddle" mosaics, filling in ugly potholes and missing chunks of walls with bright patterns. The effect is as striking as it is delightful—imagine walking down the street and suddenly seeing what used to be a broken chunk of sidewalk now filled with someone's colorful creativity.
The people of Lyon call Ememem "the pavement surgeon"—a fitting moniker for the artist who covers the city's cracks and crevices with beautiful bandaids.
---
"I'm just a sidewalk poet, a son of bitumen," Ememem says. (Bitumen is another word for asphalt.) "My work is the story of the city, where cobblestones have been displaced; a truck from the vegetable market tore off a piece of asphalt. Each becomes a flack."
Sometimes his canvas is the street, sometimes it's a sidewalk, sometimes it's a wall. The effect almost creates a sense of mystery—as if the cracking of the cement or pavement is actually revealing the mosaic, instead of the mosaic filling it in.
Sidewalk poetry, indeed.
Ememem shares his work on Instagram, and scrolling through his photos like taking a delightful walk through the streets of Lyon.
He even includes some before and after photos. (Click the arrow on the right to see the after.)
Follow @ememem.flacking on Instagram for more flacking beautiful street art.