Well Being
Here's a free printable door hanger that lets neighbors know you're available to help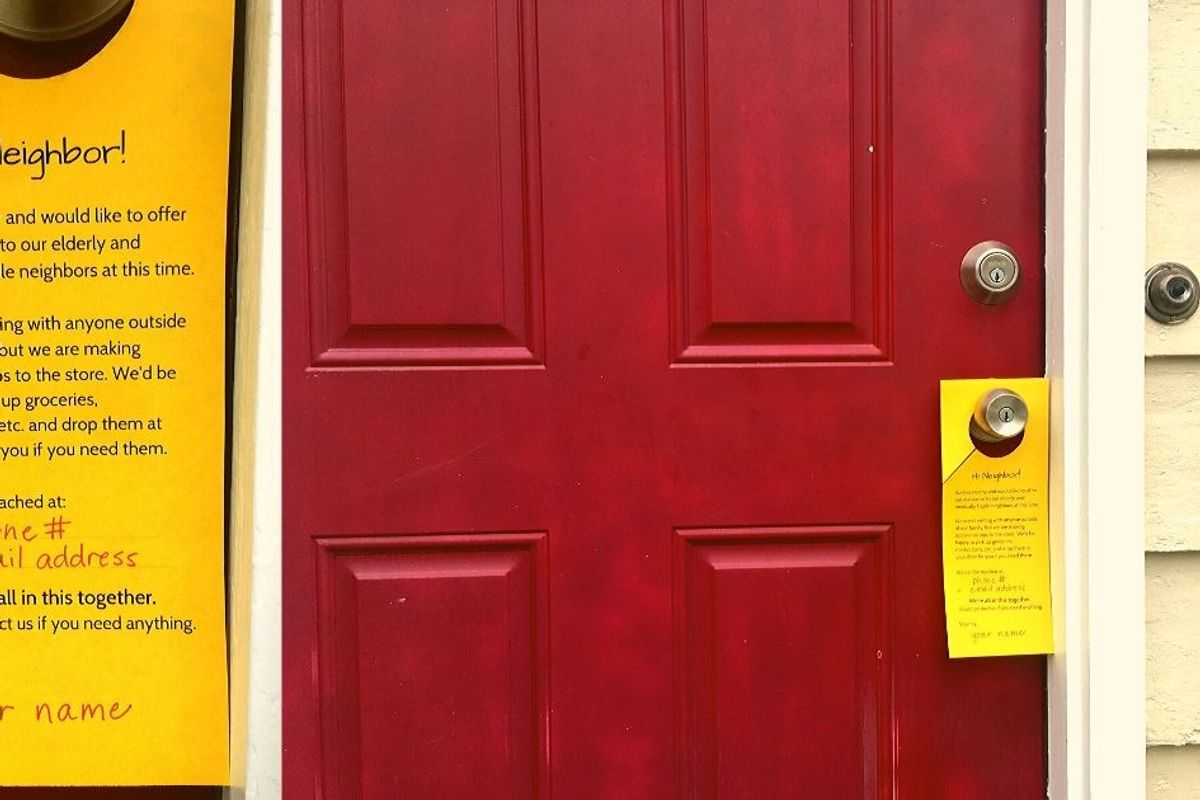 Annie Reneau
We know right now is a dangerous time for our elderly and immunocompromised neighbors to be exposed to their fellow human beings. And we know that those of us who are healthy need to keep our social distance from one another in order to keep everyone safe.

But what happens when our neighbors who really shouldn't go out in public at all need something? Those of us who are healthy can offer to make grocery trips or pharmacy runs for those who are elderly or medically fragile. Here's a socially distant way to offer that help.
---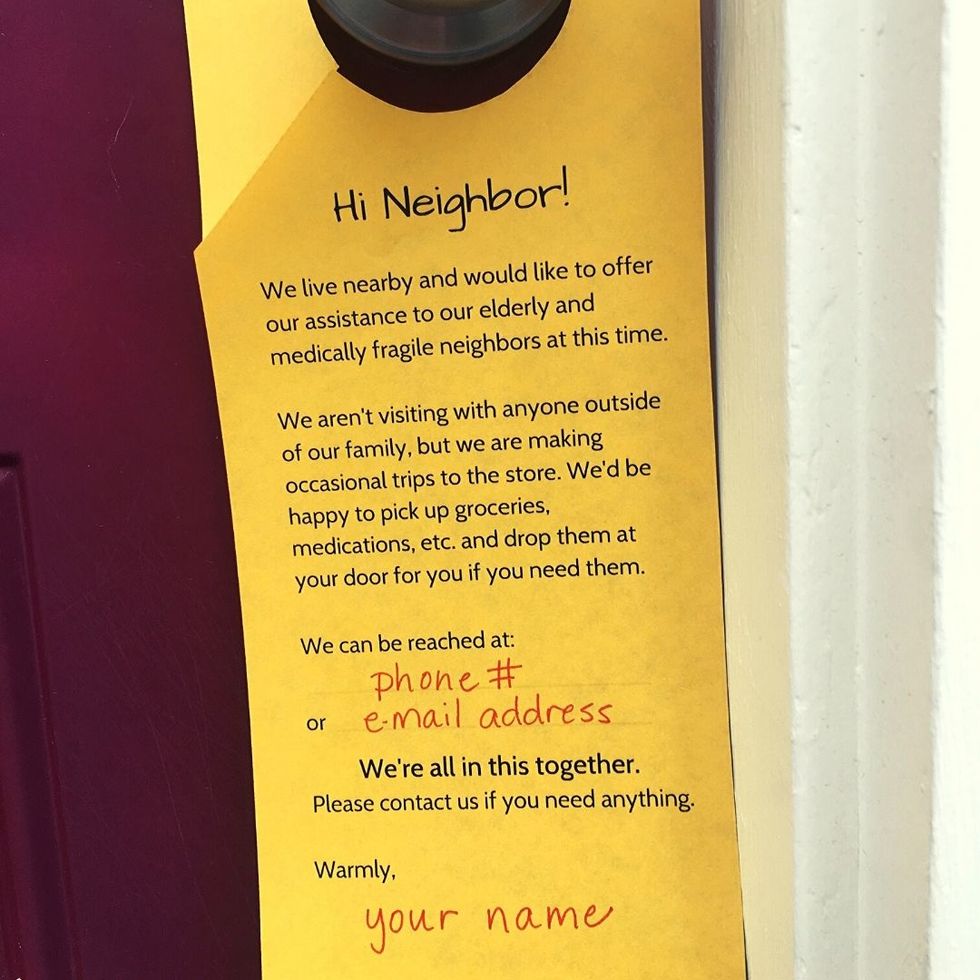 Annie Reneau
These free door hanger printables are made to be personalized with your information and delivered around your neighborhood. Not everyone has loved ones nearby or people they can call on, so this lets people know that someone is nearby and available to pick up and drop off anything they might need.
There are two versions—one worded for couples or families and one for individuals.
Click here or the image below for the printable PDF for families and couples.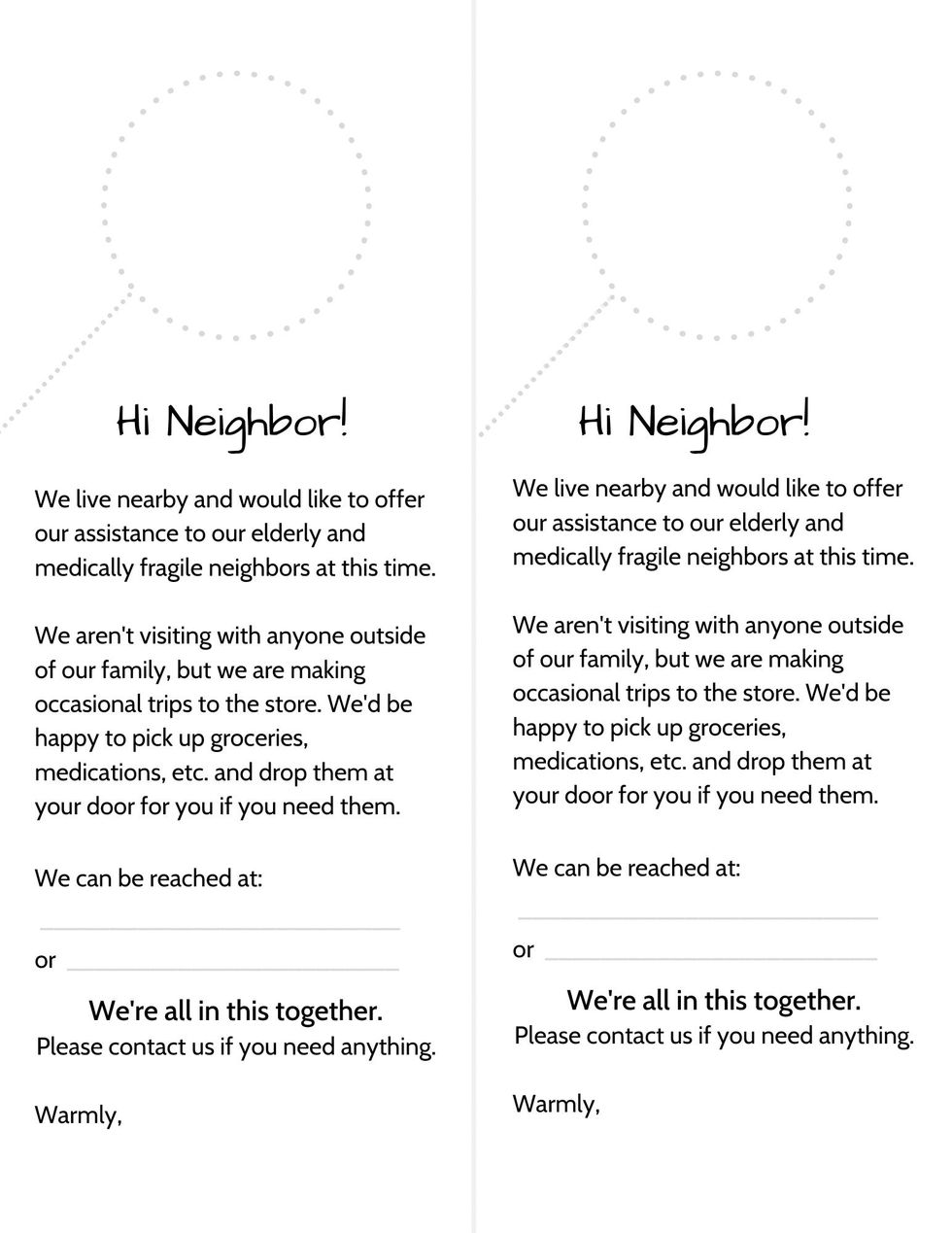 Annie Reneau


Click here or the image below for the printable PDF for individuals.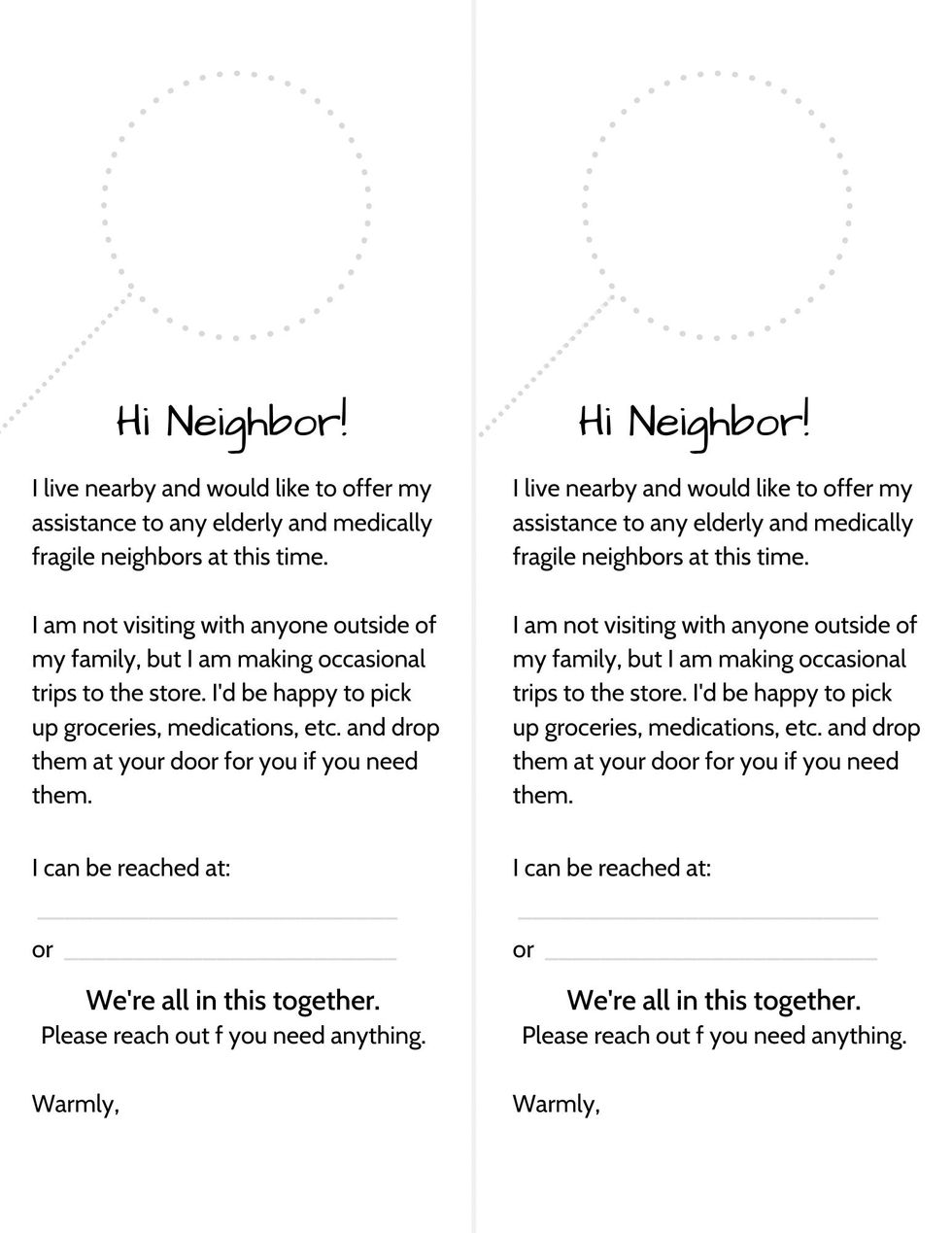 Annie Reneau
Simply print, cut along the lines, fill in your information, and deliver to your neighbors' doors. (Wash your hands thoroughly first, of course. And don't greet neighbors face-to-face—now is a perfect time for a "ding-dong ditch.") There's no way to know who needs them—even young, seemingly healthy people can have invisible conditions that compromise their immune system—so we left them at every house within a certain radius of our house.
Naturally, some may wonder about how money will change hands, but that should be worked out on a case-by-case basis. Venmo, PayPal and other online payment options are great, but some elderly people may only have cash or checks.

Even if no one ends up contacting you, reaching out during a crisis can create a greater sense of community for everyone. After all, we're truly all in this together.