Internet
Recently unearthed '90s ESPN clip magnificently celebrates the greatest sports moments of the 20th century
From Lou Gehrig's farewell to Muhammad Ali's declaration of being a "bad man," there are so many gems.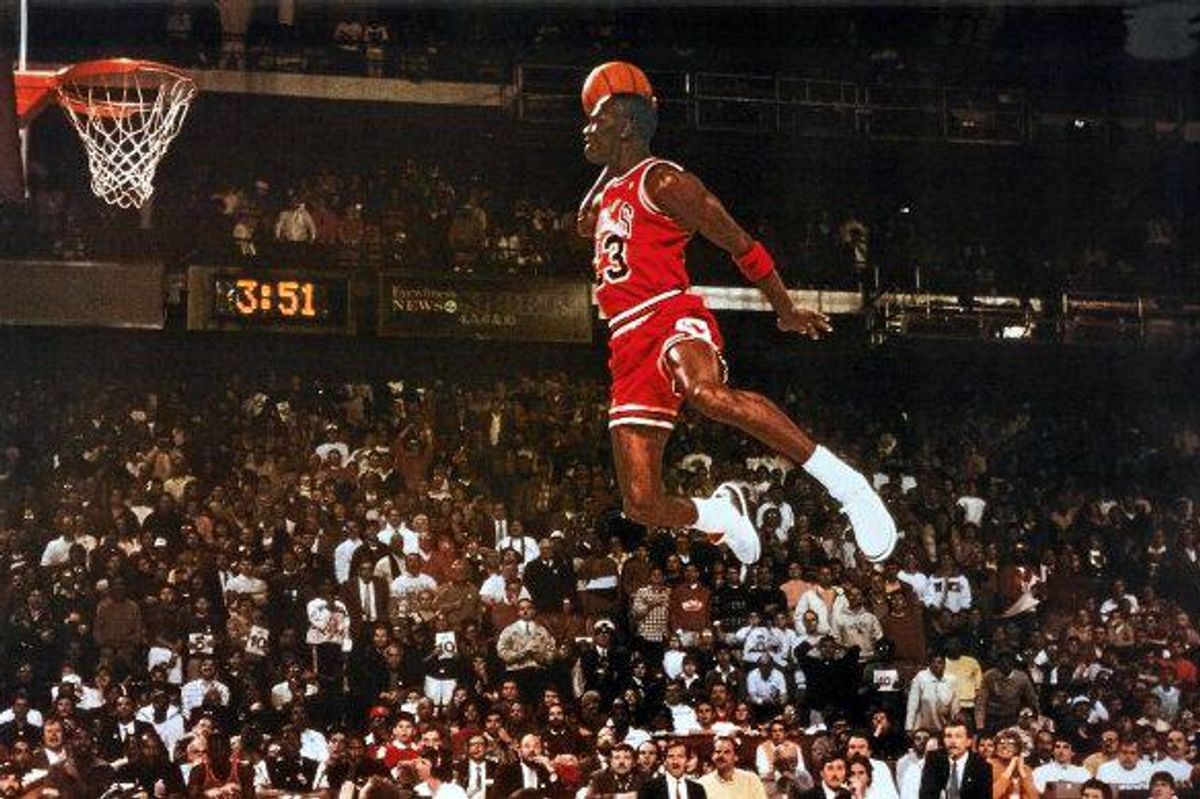 Sports moments tend to live on forever, thanks to highlight reels and the emotions they can evoke in their fans. Recently, a video has been making the rounds that reminds people of some of those moments. In December 1999, sports channel ESPN compiled some of the greatest sports moments of the 20th century to air on New Year's Eve.
With a new millennium approaching, the network wanted to remind sports fans (die-hard and casual alike) of just how far most sports had come in the 1900s. Football helmets used to be leather! Jackie Robinson integrating Major League Baseball! Babe Ruth! Even by 1999, a lot of those moments were being forgotten by younger generations. The video is a beautiful mash-up of the awesome wins and moments that made people hold their breath, mostly set to the song "Dream On" by Aerosmith.
---
Arguably one of the best basketball players of the 20th century (and beyond), Michael Jordan gets a lot of face time. He had an absolute chokehold on 1990s culture; from his partnership with Nike to his McDonald's commercials, everyone wanted to be "like Mike."
Muhammad Ali also gets a lot of attention, given that he was a formidable figure in the boxing world for 20+ years. From his early days as Cassius Clay to the moment he lit the Olympic torch in 1996 (his hands shaking due to Parkinson's), it's impossible to talk about great sports moments of the 20th century without highlighting his contribution.
There are some moments that you may not remember if you're a certain age. The Chicago Bears performing the "Superbowl Shuffle" is one of them, but it is iconic.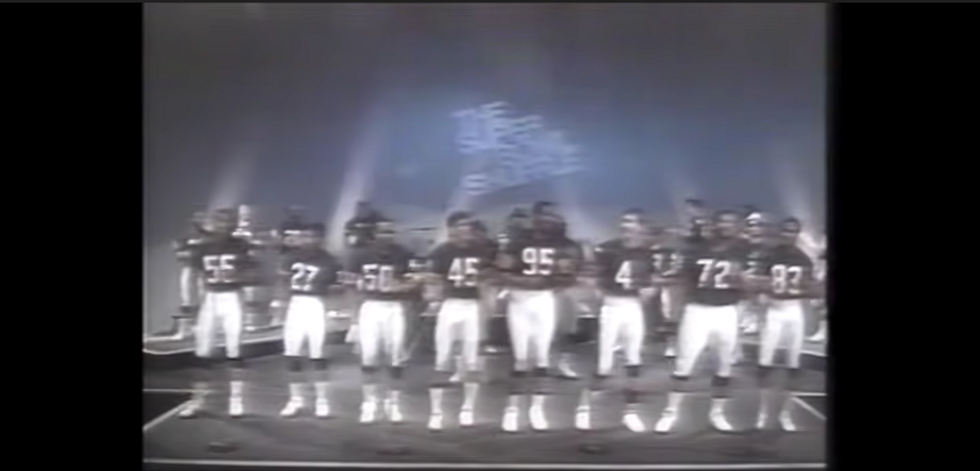 The Chicago Bears perform the "Superbowl Shuffle" in 1985.
Noticeably missing was Kerri Strug's winning vault in 1996 after she had severely injured her ankle. If you were a young woman in the '90s, that is one of the sports moments that would stick out to you vividly. But they do show gymnasts Mary Lou Retton and Nadia Comăneci. We also get flashes of track and field star Florence Griffith Joyner, aka FloJo, tennis star Martina Navratilova, and the iconic moment soccer star Brandi Chastain ripped her shirt off after scoring the World Cup winning penalty kick. We also see Nancy Kerrigan holding her knee after being ambushed at the '94 Olympics.
Comments on the video are full of nostalgia, many people remembering watching the clip for the first time.
"Remember exactly where I was when I first saw this back on December 31st, 1999...with my late father getting ready to start celebrating New Year's Eve. He watched the whole thing without comment and then just said, "Wow". We both had chills...maybe ESPN's finest moment."
"I'm not even a sports fan, but damn if this video doesn't give you a sense of the achievement and dedication that these athletes have. Such an epic video."
"Arguably the Greatest Sports Journalism Montage Ever Produced... PERIOD. I saw it live in 1999 and it brought tears to my eyes then. It's now 2020 and we just celebrated Kobe yesterday. It STILL brings me to tears 20 years later! Bravo ESPN and Thank You!"
Watch the video below: