Heroes
Dramatic security footage shows a three-year-old boy heroically saving his drowning friend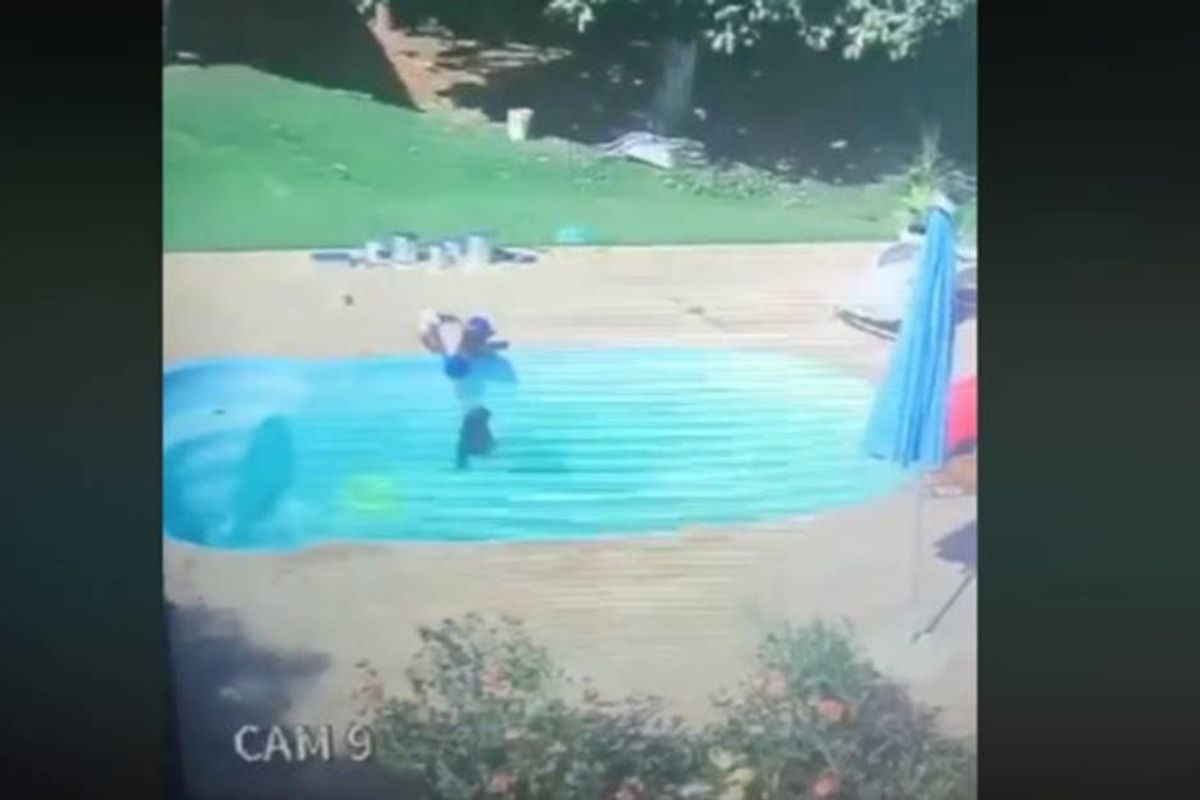 via Poliana Console de Oliveira / Facebook
Earlier this month at a residence in Itaperuna, a city north of Rio de Janeiro, Henrique, the three-year-old child of a worker on the property, snuck away from his parents' supervision and wandered over to the pool.
Security camera footage shows the young boy and fellow three-year-old, Arthur de Oliveira, sitting next to the pool when Henrique reaches for an inflatable floaty and falls into the water.
A frantic Arthur looks around for help, but there is no one to be found.
---
For ten seconds, Henqriue struggles to keep his head above water, until Arthur bravely extends his hand and pulls the boy up. If Arthur didn't have the strength, he could have fallen in the pool and both boys could have died.
Luckily, Arthur's strength held up and he pulled the boy to safety.
"This video serves as an alert for those who have a pool at home and children," wrote Arthur's mom, Poliana Console de Oliveira on her Facebook page.
"Thank God the ending is happy, because God sent the land under my care, my son, my little Arthur, a true hero! Real life hero, my pride."
"Arthur saved his friend's life," she added.
Arthur hopes to be a police officer one day, so after the local police department learned of his bravery, it sent him a new basketball and a whole lot of candy.
Well done, Arthur.