Identity
Disney's new heroine is a larger-than-average ballerina dancing her way to body positivity
Bianca breaks through her own body image barriers in the short film 'Reflect.'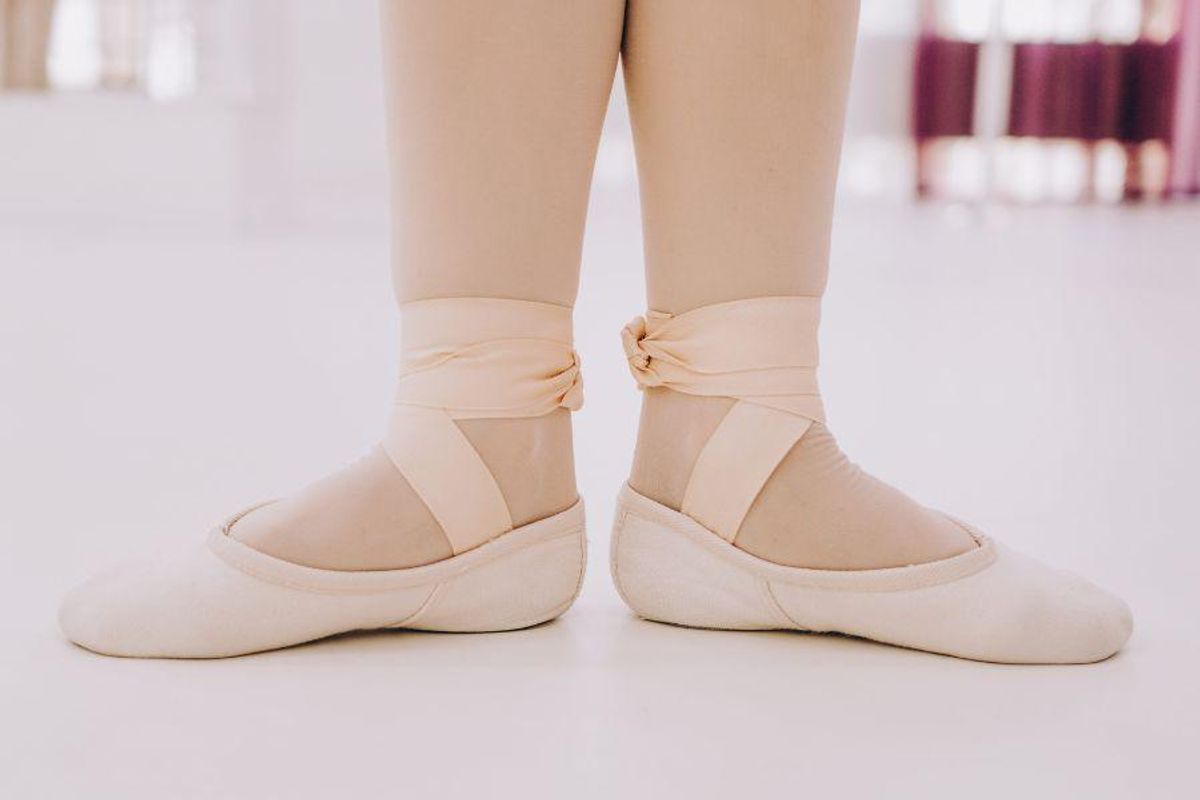 Tetiana Nekrasova/Canva
Disney is known for making big statements with small films, and one of the newest shorts from Disney Animation Studios says a whole lot in just 2 1/2 minutes.
The latest episode in Disney's Short Circuit Experimental Films series, "Reflect," takes on the topic of body image and body positivity through the eyes of a plus-size ballerina named Bianca. The journey she takes in the film is familiar to many, and different people may see themselves in each stage of it. (Spoiler alerts incoming.)
The short opens with Bianca dancing alone in a ballet studio, joyfully practicing her moves with her head held high and her face beaming. But as soon as the other students and the instructor enter the room, Bianca wilts, becoming self-conscious and unsure of herself. She approaches the mirror with the other girls, but she keeps her head down and avoids looking at her reflection.
---
Bianca doesn't say a word throughout the entire film. In fact, the only words spoken in the entire short are the ballet instructor naming the dance moves for the girls to practice and her saying to Bianca, "Tight tummy, long neck," as she walks by her.
When Bianca finally looks at her reflection, she places her hand on her stomach and suddenly everything goes dark. The mirror, now black before her, starts to crack and break into shards, then morph into a multilegged creature hovering ominously over her. She tries to escape by turning away and covering her eyes.
When she opens her eyes, all she can see is darkness and her own reflection in hundreds of mirrors that surround her. Those, too, start to crack and break apart. Everywhere she turns, she sees more and more of her own reflection in the broken pieces of glass.
Finally, she closes her eyes and takes a deep breath. She points her toe and the music shifts. As she starts to dance, twirling in a beautiful pirouette, the mirror shards in front of her light up and then shatter into nothingness. She continues to dance with greater and greater confidence, realizing she has control of the mirrors and can shatter them at will.
Once that realization dawns on her, she leaps through the broken shards and lands back in the ballet studio with the other students. Practicing a plié at the barre, she smiles at her own reflection, no longer afraid to look in the mirror.
The beauty in the message of this film is that Bianca finds body positivity in using her body for what she loves. In the end, it's not what her body looks like, but what it can do that shapes how she feels about it.
\u201c16 year old me needed this Disney short before I quit ballet because I didn\u2019t want to be the fat girl in class anymore. I\u2019m glad little ones will have this. 10/10 for Reflect!\u201d

— Meg Potter (@Meg Potter) 1666744271
Director Hillary Bradfield, who also worked on Disney's "Encanto" and "Frozen II," shared commentary at the beginning of the episode.
"I feel like I'm a very body-positive person in principle," she said. "But when it's on a personal level, it's a lot harder to be body positive…When people watch the short, I hope they can feel more positively about themselves and how they look and feel OK about the tough parts of the journey."
People's reactions to the film have been largely positive, with some people sharing their own struggles with societal reactions to the size of their bodies.
\u201cREFLECT on Disney+ (Series: Short Circuit). Do recommend for anyone that struggles with the image they see in the mirror. So, everyone. But this is especially for those of us that society shuns for having a body that doesn\u2019t match the alleged \u201cperfect\u201d image. #bodypositivity\u201d

— Katie. (@Katie.) 1666870736
Others have shared that, while having a plus-size lead character is needed representation, they wished it could be in a story that's not focused on her body.
But body image is something many people struggle with, even if they don't live in a larger body, so the appeal of the story is more universal than it may first appear. It's also inspiring, no matter who you are, to see a character go through a transformative experience and come out triumphant on the other side.
As Bradfield said, "Maybe sometimes you go to the dark place to get to the good place, and that just makes the good place that much more beautiful."
Indeed it does. Watch "Reflect" on Disney+ (Episode 6 in Season 2 of Short Circuit Experimental Films).