popular
Chanel Miller's animated short shows exactly what sexual assault survivors go through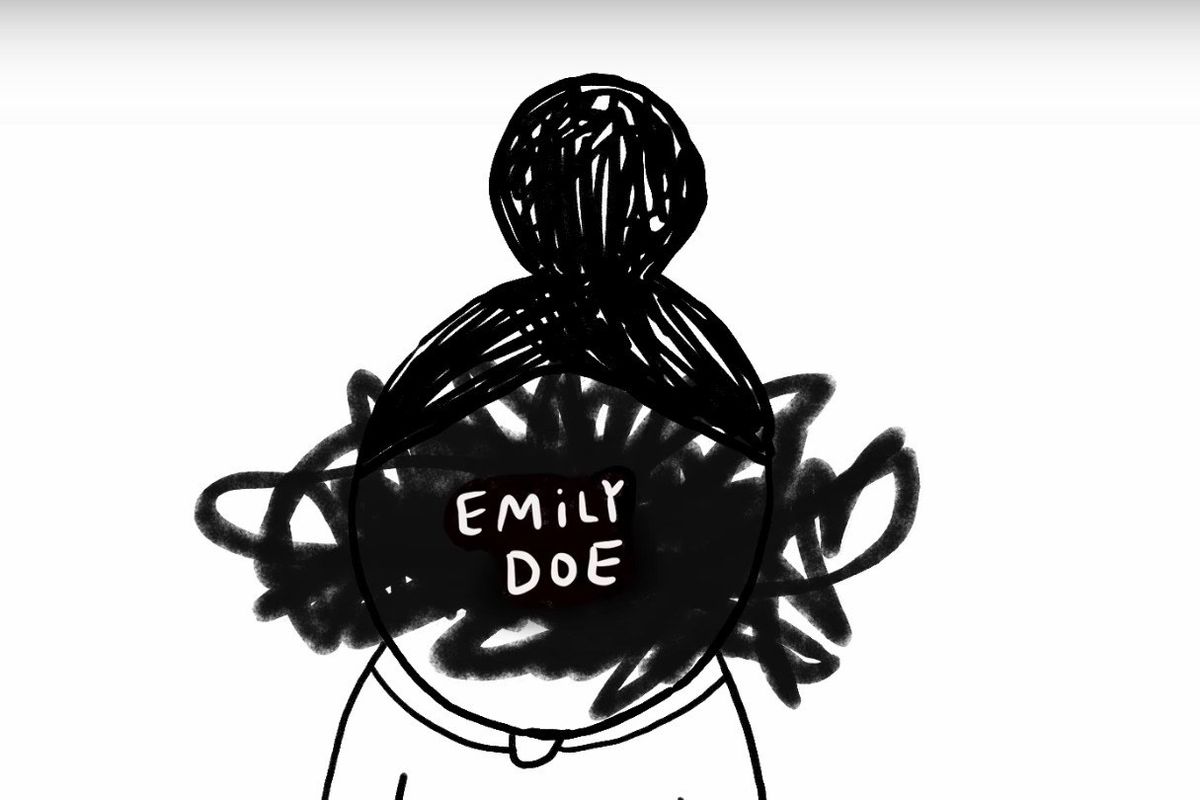 When Chanel Miller accused Brock Turner of sexual assault, she was Emily Doe. Now, she's boldly Chanel Miller, using her name and experience to let survivors of assault know they are not alone. Miller recently came out with a five-minute animated short entitled "I Am With You." The short packs a punch, reminding survivors that they're more than what happened to them. "Nobody wants to be defined by the worst thing that's happened to them," she says in the film. The short was shared on the Viking Books YouTube page.
---
I Am With You - Chanel Milleryoutu.be
At 22, Miller was sexually assaulted by Turner behind a dumpster at Stanford University while she was unconscious. After Miller read her 12-page impact statement to Turner in court, she released it online and it went viral. "When I released the statement, something else happened. The world breathed life into my words," she says in the film. "I spent all this time absorbing, absorbing, listening to their voices until I understood. Chanel knows how you get in blackouts. But Chanel also knows how to write, how to draw."
While writing her memoir, Know My Name, Miller took breaks to draw, then turned those drawings into this powerful film. We finally see side of Miller we didn't read about in the coverage of the trial. "When you are assaulted, an identity is given to you. It threatens to swallow up everything you plan to do and be. I became Emily Doe," Miller says in a voice-over as animations drawn by her appear on screen. "Assault teaches you to shrink, makes you afraid to exist. Shame, really, can kill you."
The film includes the message that survivors shouldn't have to be bound to their trauma. "Survivors will not be boxed in, oppressed. We've had enough — enough of the shame, the disbelief, the loneliness," she says.
Miller ends the film with a simple, yet powerful sentiment. ""No one gets to define you. You do. You do. My name is Chanel and I am with you," she says, extending the support she received to others.
Miller wasn't alone while creating the short film, either. "The film crew that worked on this piece was almost all women. Feeling their support and creating together was immensely healing," Miller wrote in a statement. "We should all be creating space for survivors to speak their truths and express themselves freely. When society nourishes instead of blames, books are written, art is made, and the world is a little better for it."
It's inspiring to see Miller write her own story, instead of being defined by the one that was given to her. Nobody can truly take away who you are. It's important to hear reminders of that. You get to say who you are, not the person who harmed you.