Identity
Church of England is considering switching to gender-neutral pronouns for God
The church announced that it could be breaking away from its tradition of referring to God as "he."
Canva
Is God male? Female? Both? Neither? In Christian scripture, the answer is not so cut and dried. God is often referred to as the Heavenly Father who created man in "his" image. At the same time, other parts of the Bible contradict that notion, indicating that God is equal parts masculine and feminine, being the sum total and creator of all things. One could also say that God is neither male nor female, again considering that, in being everything, God is not limited to what distinguishes humans from one another.
It's because of this nuance that the
Church of England
announced that it would be considering dropping the use of "he" and "him" and instead adopting gender-neutral pronouns.
According to The Guardian, the Rt. Rev. Dr. Michael Ipgrave, Bishop of Lichfield and vice-chair of the commission behind this change, argues that while this breaks traditional teachings, the church had already been "exploring the use of gendered language in relation to God for several years."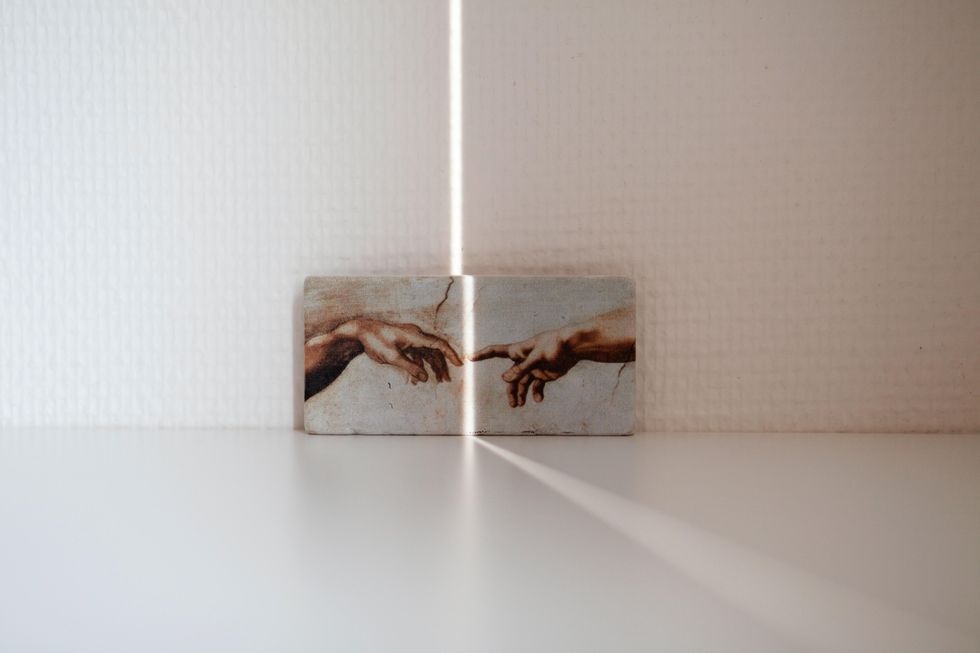 No specifics of the project have been revealed.
Photo by
Cherry Laithang
on
Unsplash
The project comes in response to Rev. Joanna Stobart, vicar of Ilminster and Whitelackington in Somerset, who asked the synod to provide an "update on the steps being taken to develop more inclusive language" used in prayer, especially for those who "wish to use authorized liturgy and speak of God in a non-gendered way."
While specifics of this campaign remain unclear, there has already been pushback, particularly at the possibility of removing the term "Our Father" from The Lord's Prayer. The Telegraph reported that the Rev. Dr. Ian Paul asserted that it would change the messaging to something not "grounded in the scriptures".
"'Father' can't be substituted by 'Mother' without changing meaning, nor can it be gender-neutralized to 'parent' without loss of meaning," he
said.
Still, a spokesperson for the Church of England countered, "This is nothing new. Christians have recognized since ancient times that God is neither male nor female, yet the variety of ways of addressing and describing God found in scripture has not always been reflected in our worship." This interest in exploring new language is therefore a way to further align values.
While the concept of using gender-neutral language might be relatively new for English speakers, other languages around the world have used non-gendered pronouns for centuries. English itself is a language comprised of several mother tongues and is constantly evolving—hence why it has so much variety. So perhaps this change is merely an example of what the English language naturally does, what it has always done.
Either way, it's an interesting example of how language is merely a tool to put a name to that which is intangible—a tool that can change depending on its purpose. In this case, it's being used to define arguably the most intangible thing in the universe.