Centuries of Forced Relocation, Disease, And Genocide Have Hidden This True History — Until Now
What do you lose when you've lost your name?
09.05.14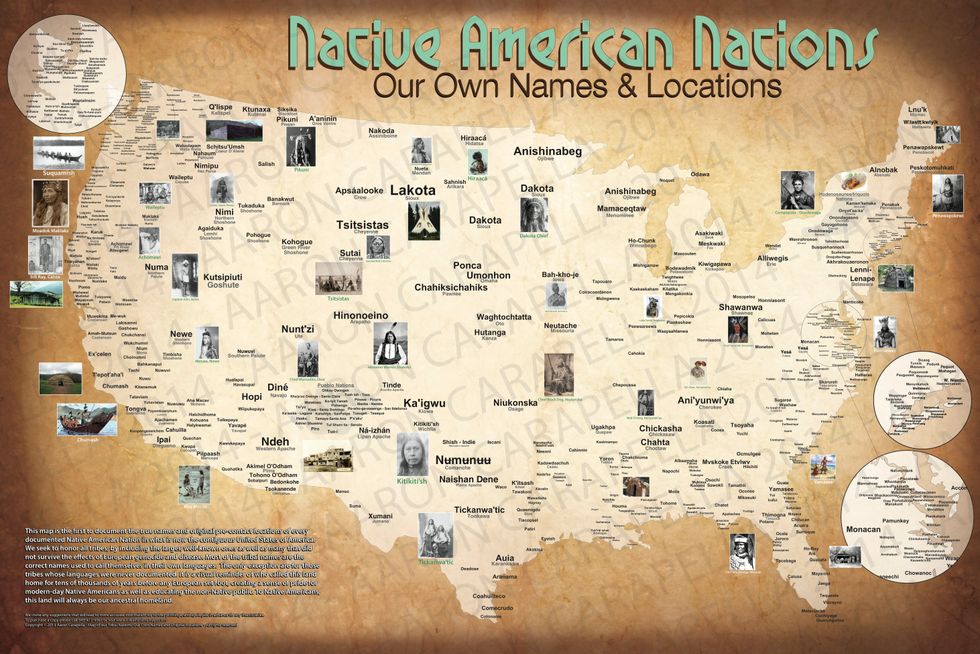 ---
Native Americans lost many, many things after European contact, including what they originally called themselves. This map is an attempt to correct that injustice. Aaron Carapella devoted himself for years, talking to people and researching books and museums, in order to pull together in one image the original names and approximate locations of the incredible diversity of people indigenous to this continent. Well done, Aaron!
More