Sustainability
The best eco-friendly beauty products to glow any day of the week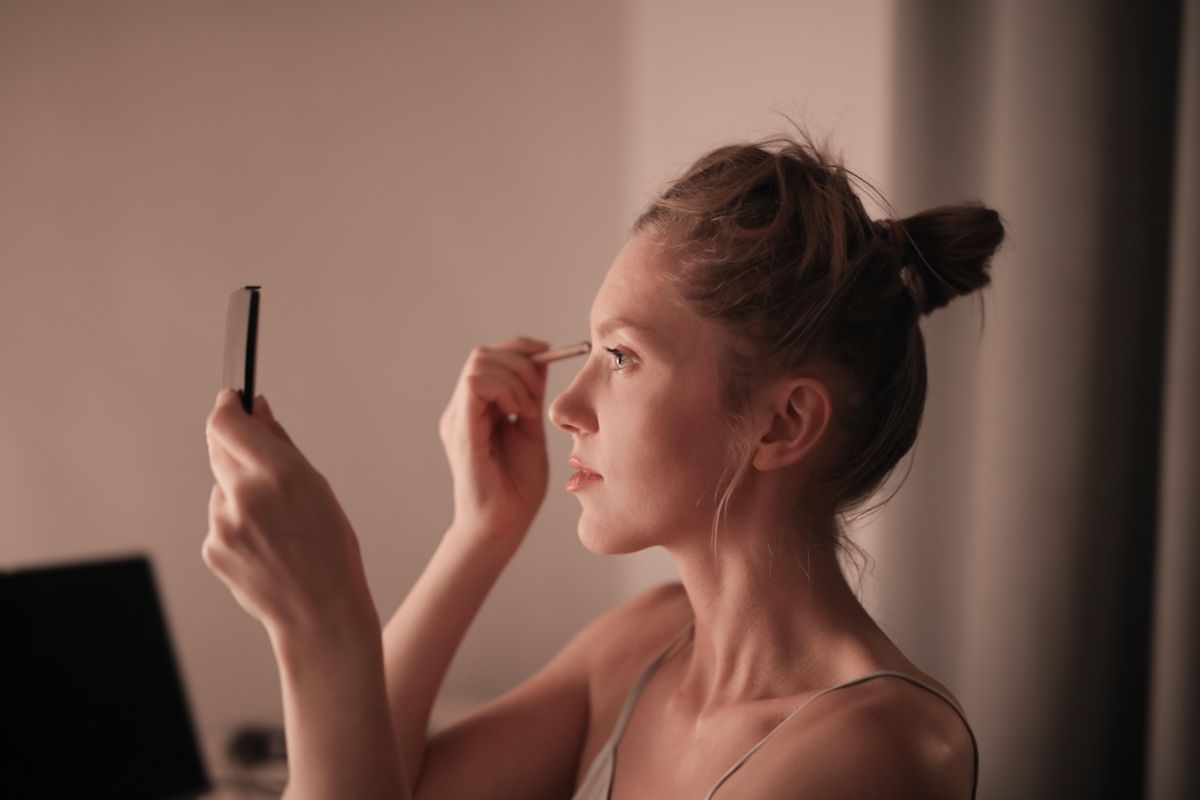 The holiday season is our favorite time of year. Although 2020 has been strenuous for all of us—you can still celebrate with presents, games, food and booze—but the best part? Glamming it up for the festivities. We're talking mascara, lipstick, eyeliner, shadows, glimmer, highlighters and that extra sparkle and festive cheer. There is no reason that you can't shine with all the fun holiday makeup and save the world while doing it.

Using truly natural, vegan, organic and cruelty-free makeup is a great way to treat your skin and go green—feel good that you are reducing pollution and waste and look flawless in the process. No more toxic chemicals that clog your pores, cause breakouts and make you feel discouraged. From makeup to skincare, here are our favorite eco-friendly products that will put a smile on your glowing face.
---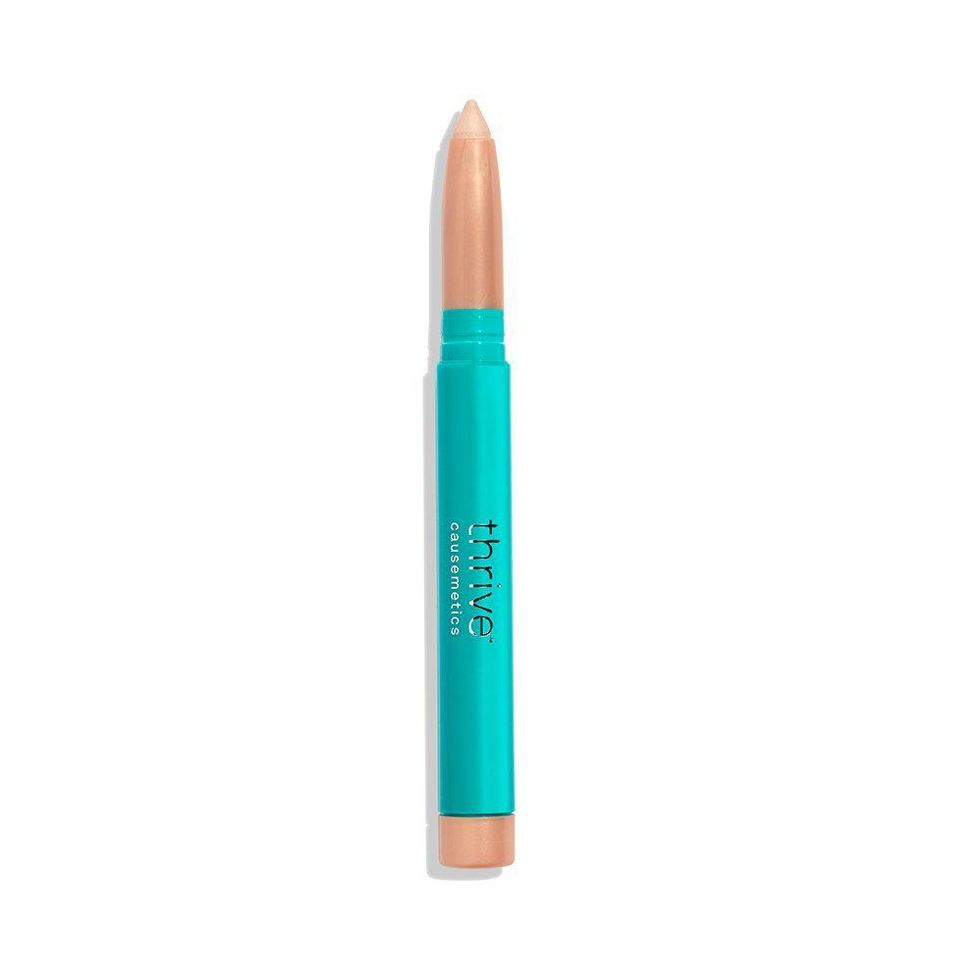 Amazon
Thrive Cosmetics is our favorite vegan products for this holiday season. It matches with everything and leaves your eyes looking bright and shiny. Although on the pricier side, it's well worth it. The Brilliant Eye Brightener is a cream-to-powder highlighter that brightens the eyes and makes them pop. It uses your skin's natural oils to provide long-lasting, skin-balancing hydration using omega-6 + omega-9 fatty acids. For every purchase, the company also donates to help a woman thrive. There are seven colors to chose from and they won't disappoint. You should also try the Liquid Lash Extensions Mascara. It's won countless awards at Glamour and Allure. Not to mention, all the products are vegan and cruelty-free!
Prices begin at $32.00 on Amazon
Dose of Colors- Strawberry Pop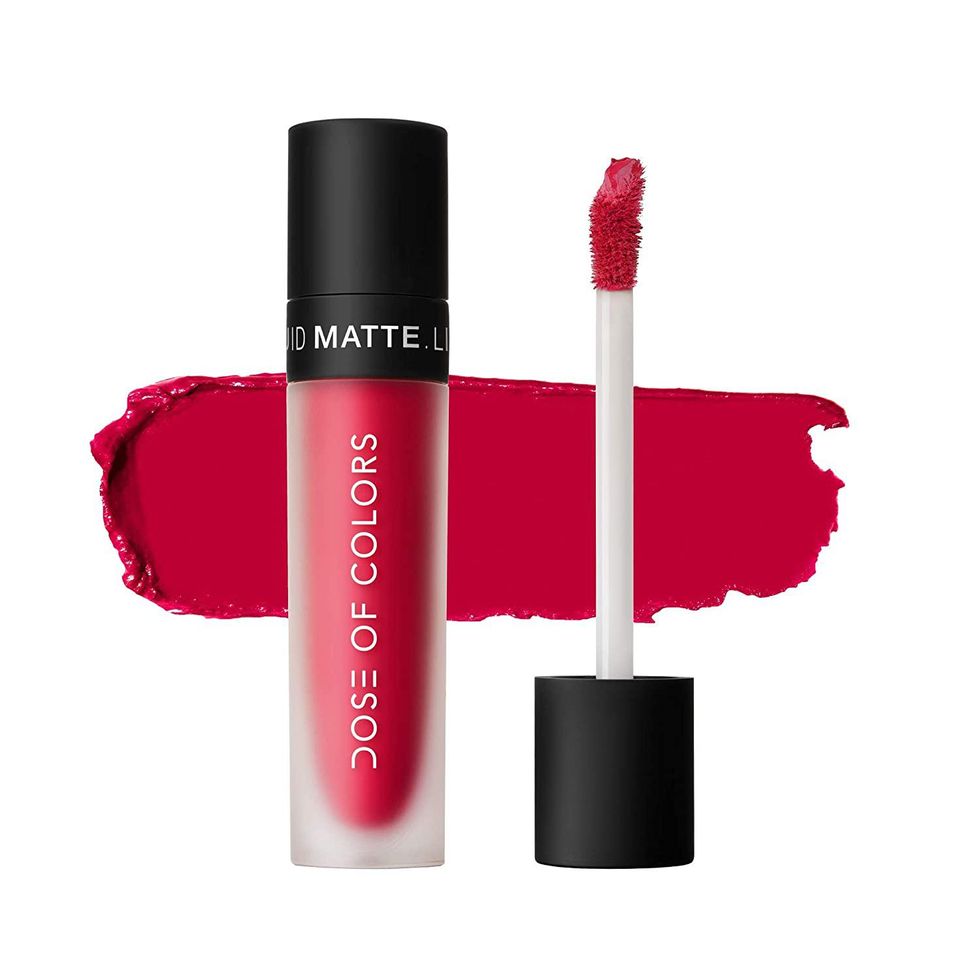 Amazon
This beautiful, festive liquid lipstick is cruelty, vegan and paraben-free. It applies like a cream, but it dries quickly for a brilliant matte finish. It's the perfect shade of red that will flatter all skin tones—making your lips feel full and luscious. It's also made from synthetic beeswax, which uses mineral waxes to make it completely vegan. We can't think of a better color to ring in the New Year.
E.l.f. Liquid Glitter Eyeshadow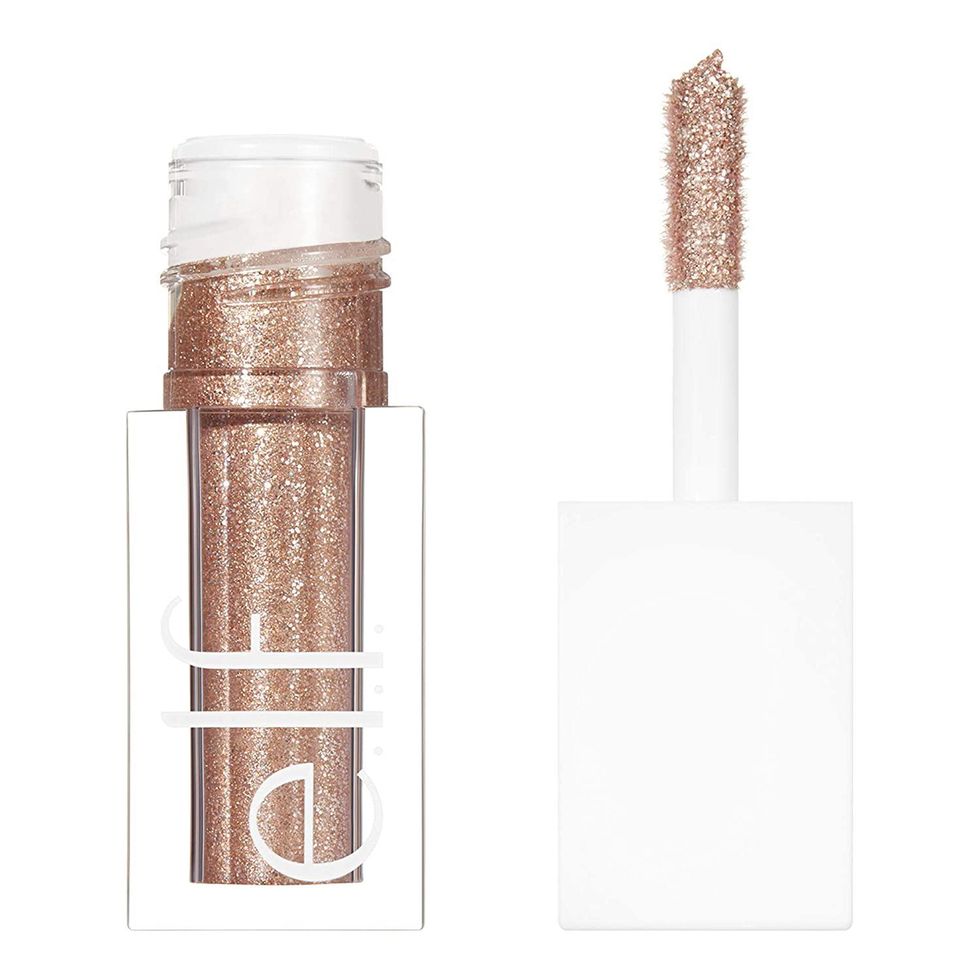 Amazon
This glittery eye coverage, which comes in eight different shades, is the perfect way to celebrate in style. It's $5.00, plus it's cruelty-free, vegan and 100% free from phthalates, parabens and other dangerous chemicals and bleaching methods. It even won Allure's Best of Beauty Award. It's an easy application, lasts all day and easy to take off at night. You can't go wrong.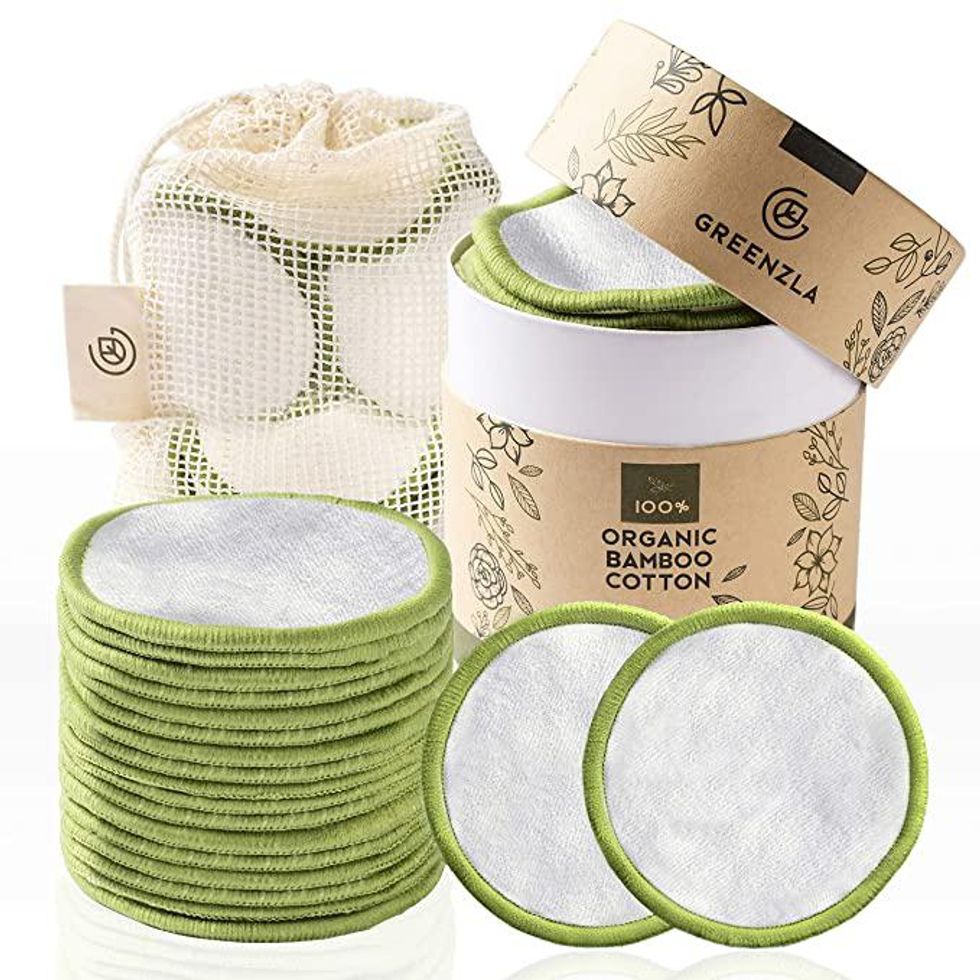 Amazon
These 100% organic bamboo cotton pads can be used to remove daily wear makeup. All you have to do is add your favorite cleanser or face wash to the pad. Then you gently message your skin in small circular motions to get off all the makeup for the day. It works like a charm and the perfect makeup remover. The packaging ships in cardboard, so you can reuse the box or recycle it. The cotton pads are washable and come with a tiny laundry bag, so there's no more throwing away product and causing waste. It's a wonderful alternative to using store-bought pads, which can be costly. You will save money and reduce waste in the process. It's a win-win.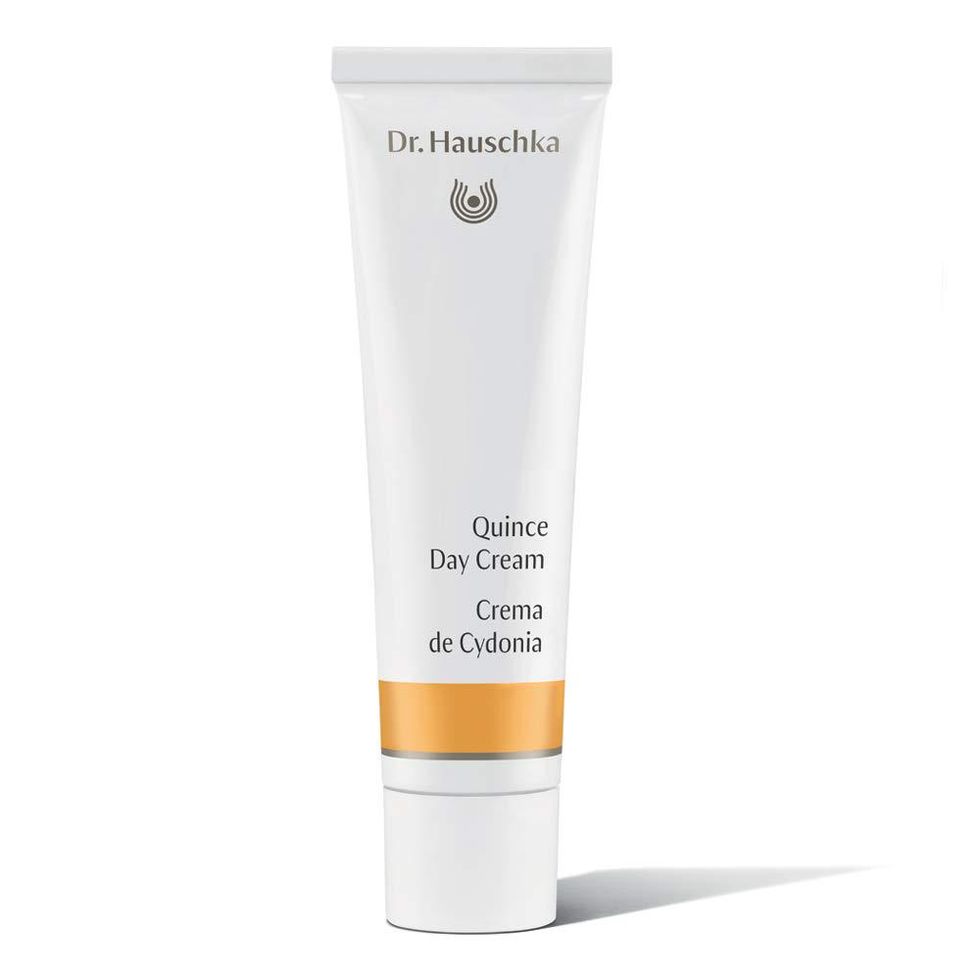 Amazon
Although this day cream is expensive, it gives your face a glow and has a lovely scent and provides smoothness—making your skin feel healthy and radiant. We honestly fell in love with this moisturizer! It uses 100% natural and organic ingredients and improves texture and tone. The light, nourishing day cream works great to put on after facial toner and before any makeup. It never feels greasy or heavy and you'll always know that your putting clean products on your skin. It's a must-have.
Ciate Fierce Flicks Precision Tip Vegan Liquid Eye Liner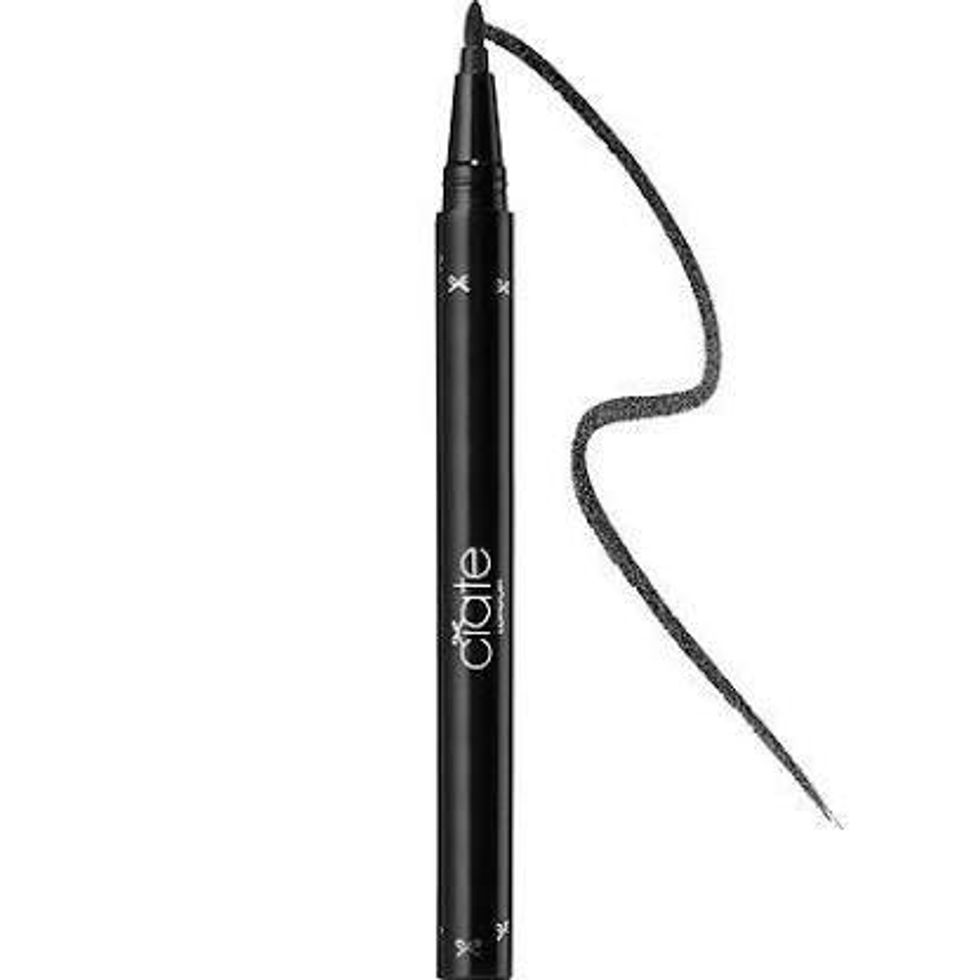 Amazon
This is the go-to eyeliner. It glides on smoothly and boldly, leaving your eyes with the perfect black pigment. It never smudges and doesn't ware off easily. It's honestly one of the best eyeliners you've ever tried. And it's vegan.
Mineral Fusion Liquid Foundation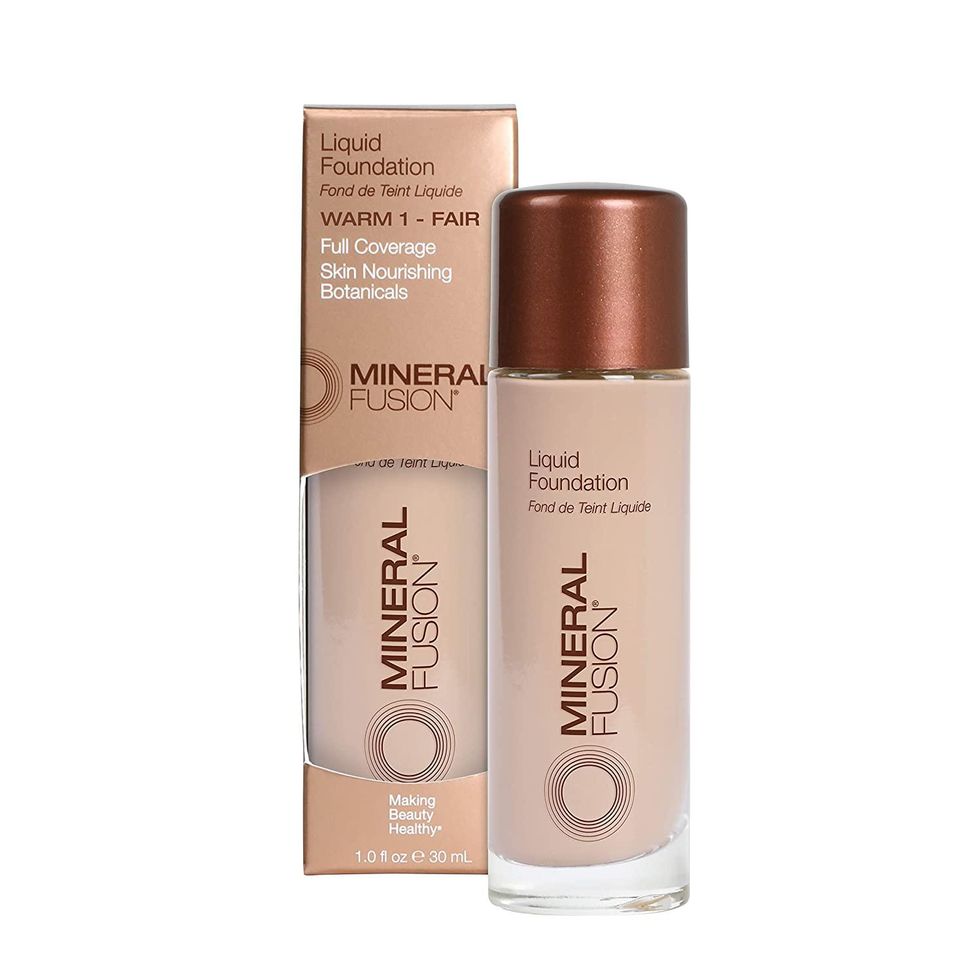 Amazon
You may recognize this product from Whole Foods, but it's also now sold on Amazon too. It's one of the safest cosmetic brands out there and is EWG Verified with over 100 licensed products. It leaves the skin feeling smooth, silky and natural looking—not to mention it's age defying, hypoallergenic and cruelty and vegan free. Once you apply it, it has a light finish and stays in place all day. It never settles into fine lines and doesn't leave your skin feeling oily. It offers great coverage that's formulated with antioxidant-rich blend of Vitamin C, green tea, pomegranate, and skin-firming peptides. Your skin will be happy and healthy.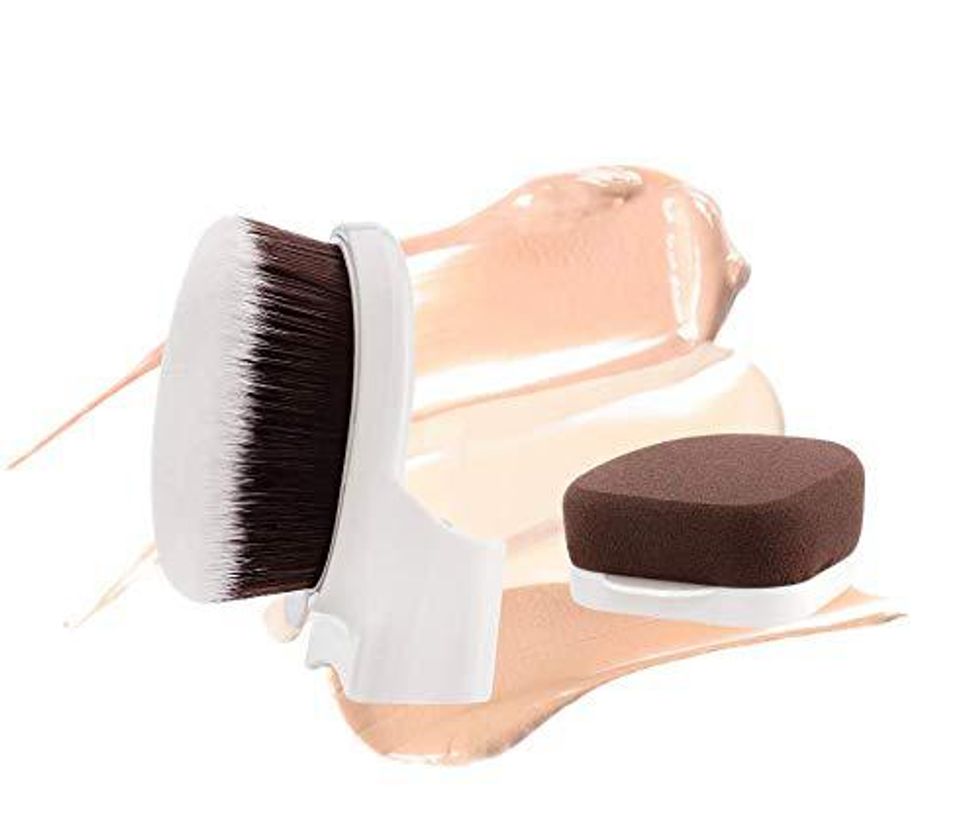 Amazon
This patented makeup brush is designed with wings that grip your fingers and allow you to control your perfect makeup look. It's soft and gentle on all skin types and give you flawless makeup results. The vegan bristles are made of plush synthetics that provide zero shedding and work on even the most sensitive skin. It's also cruelty-free and hypoallergenic and has rave reviews from InStyle,Self and other beauty magazines. It's honesty the perfect brush for applying your favorite foundation or bronzers.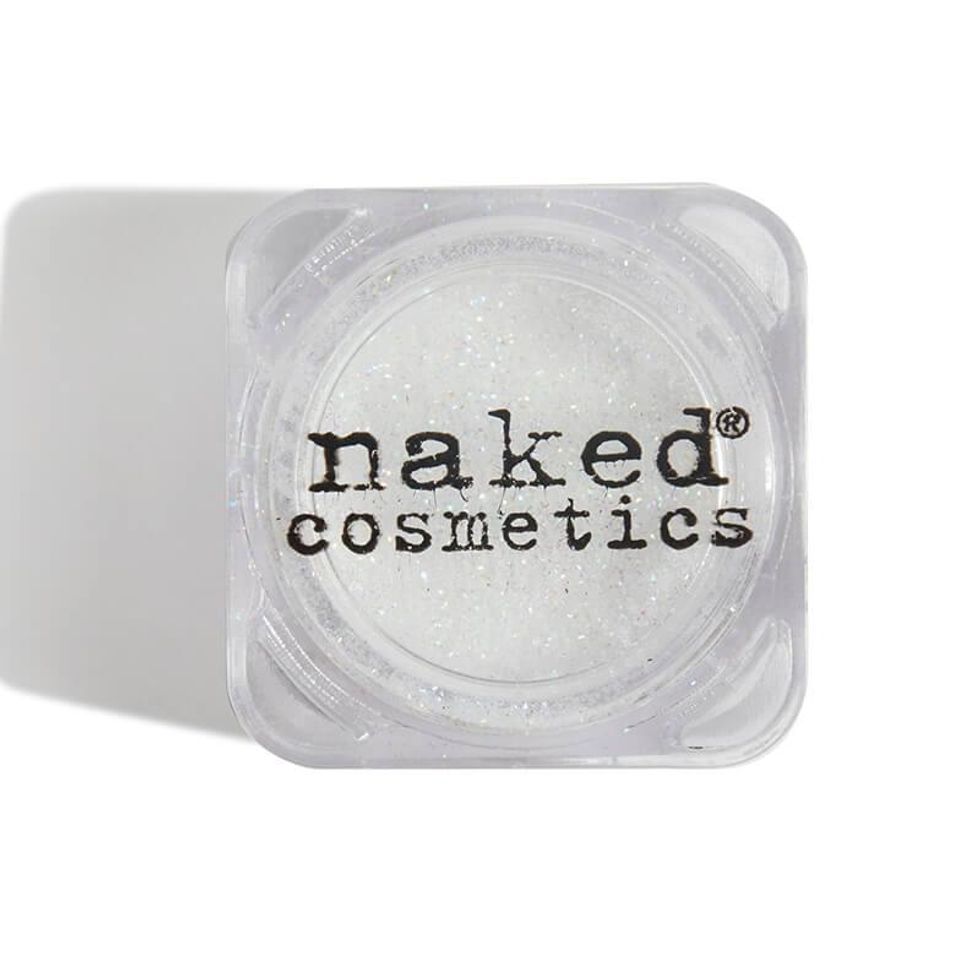 Amazon
Sparkle is always a must for any make-up set. It's also perfect for the holidays. Use it on the face and body to get the most radiant shimmer and glow. This product is100% oxidized Mica, and does not contain talc, oil, wax or other fillers that can be harmful to your skin. It's also vegan and cruelty-free. The bonus? It also lasts a really long time. We've had ours for over ten years. You only need a little bit and it goes a long way. You can celebrate your New Year sparkling the night away.

Upworthy may earn a portion of proceeds from these purchases as part of our affiliate program. We don't recommend anything we don't love though and your support helps support the work we do here!