Joy
'Baby Holly' found alive and reunited with her family 40 years after parents' murder
An amazing end to a horrible event.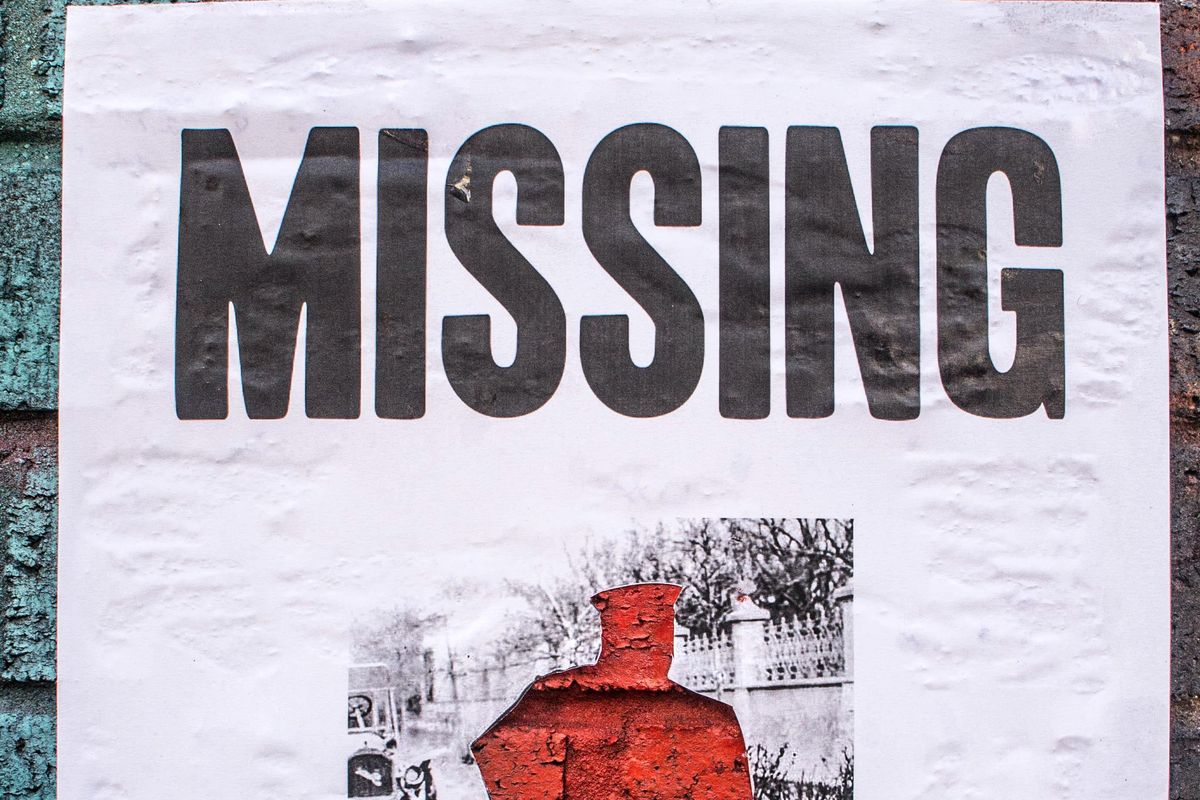 Upworthy strives to bring you the most uplifting stories out there, so when we saw KHOU broke the story about this unique reunion, we had to share. There's no way to prepare for tragedy to strike and there is no rulebook on how to prepare a child to grow up without their parents. It's a situation that no one wants to live through but a baby girl's life was forever changed before she made it to her second birthday. Missing for 40 years, "Baby Holly," the daughter of a couple found murdered in 1981, has been reunited with her family. The untimely deaths of the couple led to a multidecade search for the suspect and the couple's missing daughter. A new Cold Case and Missing Persons Unit with the Texas Attorney General's Office worked across state lines to locate the missing child, now a mother of five.
---
This story is one born of tragedy but ends in the most hope filling way possible. Dean and Tina Linn Clouse were just like many young couples—out on their own raising their young daughter. But on January 12, 1981, their little family would be met with tragedy and Holly disappeared. The couple was found in a remote part of Houston and remained unidentified until October 2021 using advanced DNA techniques underwritten by audiochuck. Amazingly enough, with the help of three states and combing missing persons records, the Clouses's daughter was located in Oklahoma.
A connection to family is important for a lot of people and finally after nearly a half century, the missing baby was able to be reunited with her biological family. According to KHOU, the Office of the Attorney General Senior Counsel Mindy Montford and Det. Craig Holloman with the Lewisville Police Department visited Holly's workplace on June 7, which would've been her father's 63rd birthday, to inform her that she was missing "Baby Holly." Hours after the police informed her of her identity, she was reunited with both sides of her family online.
In the early '80s and '90s there wasn't the technology available today to aid in the search for missing children, and this likely hindered the search for Holly. Before she was located, FHD Forensics started the Hope for Holly DNA Project to hold the genetic profiles of some of Holly's family members. This project helped connect the missing pieces to locate the missing child of the Clouses. Holly's aunt, Cheryl Clouse, told KHOU's Xavier Walton, who first reported on the story, "The whole family slept well last night. The Hope For Holly Project was a success thanks to the Texas Cold Case Unit."
The relief the family has felt since finding Holly is clear. Sherry Green, Holly's maternal aunt, told KHOU, "I believe Tina is finally resting in peace knowing Holly is reuniting with her family." While the family is still preoccupied with this joyous development and surely awaiting the chance to meet Holly in person with the help of The Center for Missing and Exploited Children, the agencies involved are also celebrating the culmination of months of hard work. Founder of FHD Forensics and genealogist Allison Peacock explained to KHOU, "They've spent the past six months with me digging through records, gathering photos for the National Center for Missing and Exploited Children's age progression portrait, and documenting memories of Holly and her parents in an effort to help law enforcement," when praising the family for never giving up.
\u201cFamily says Holly Marie knew her parents\u2019 names, but never knew what they looked like. It took 42 years for that to change! She\u2019s holding what\u2019s believed to be the last picture they took together as a family in Houston back in 1980. @KHOU\u201d

— Xavier Walton (@Xavier Walton) 1654776600
This story is truly one of determination, technology and hope meeting to help bring a missing child back to her family. While the mystery of who murdered Holly's parents still remains unsolved, the intense and effective work of this newly formed cold case unit not only gives continued hope to the relatives of the Clouses, but hope to other families who may still be waiting on answers.
Anyone with information about the disappearance and murder of Dean "Junior" Clouse and his wife, Tina Linn Clouse, should contact Sgt. Rachel Kading at the Texas Office of the Attorney General's Cold Case and Missing Persons Unit at coldcaseunit@oag.texas.gov or 512-936-0742.