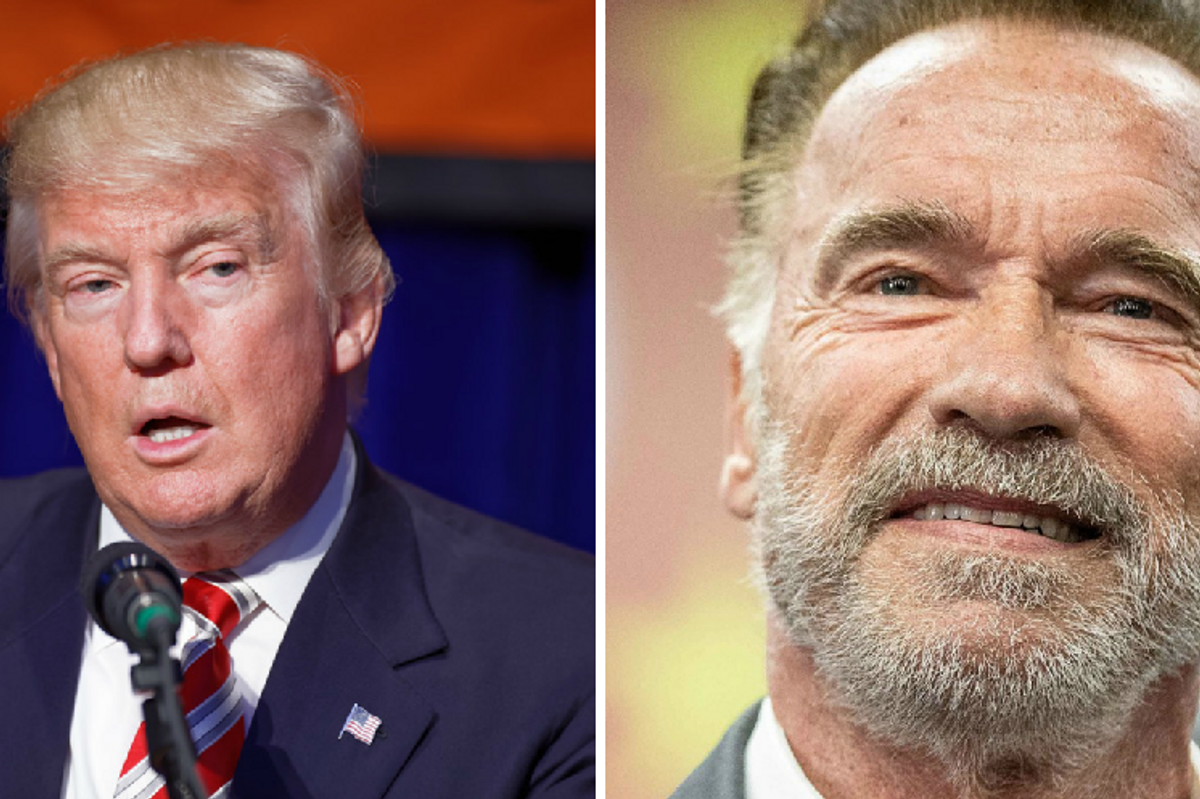 At Trump's 'Social Media Summit' on Thursday, he bizarrely claimed Arnold Schwarzenegger had 'died' and he had witnessed said death. Wait, what?!
He didn't mean it literally - thank God. You can't be too sure! After all, he seemed to think that Frederick Douglass was still alive in February. More recently, he described a world in which the 1770s included airports. His laissez-faire approach to chronology is confusing, to say the least.
---
Even so, his use of language was hyperbolic. When the President speaks, don't you sometimes get the feeling that he's hysterical? Overly dramatic? On Adderall he snorted only moments earlier? Yeah, me too.
Arnold Schwarzenegger, former Governor of California and even more former Mr. Universe, didn't take Trump's bizarre slander lying down. While not as unforgettable as "I'll be back" or "Hasta la vista, baby!", the Austrian-born, self-made man's response resonated online.
I'm still here. Want to compare tax returns, @realDonaldTrump? https://t.co/lMQHsE1bQK

— Arnold (@Arnold) 1562879673
Twitter applauded Schwarzenegger's clapback.
@Schwarzenegger @bobclendenin @realDonaldTrump Of course he's not gonna compare himself to you. He's a chickenshit,… https://t.co/bycJowQ1Zr

— Joshua Lander (@Joshua Lander) 1562883628
@Schwarzenegger @speculawyer @realDonaldTrump Drag him https://t.co/fDwMqOSLLY

— Susan Doyle (@Susan Doyle) 1562900700
@Schwarzenegger @SusanDoyle1963 @realDonaldTrump Arnold. Please call on his humanity. He is killing children. You'… https://t.co/IAFblRewCg

— Amy Miranda (@Amy Miranda) 1562900820
Now there's a headline I'd love to see: "Arnold Schwarzenegger appeals to Trump's remaining shreds of humanity, closes anti-migrant concentration camps." Make it happen, universe!
This article originally appeared on Someecards. You can read it here.