Joy
This alcohol brand brings the sunshine with an aperitif unlike anything that's come before
With organic agave and a Meyer lemon citrus profile Le Moné is the drink for summer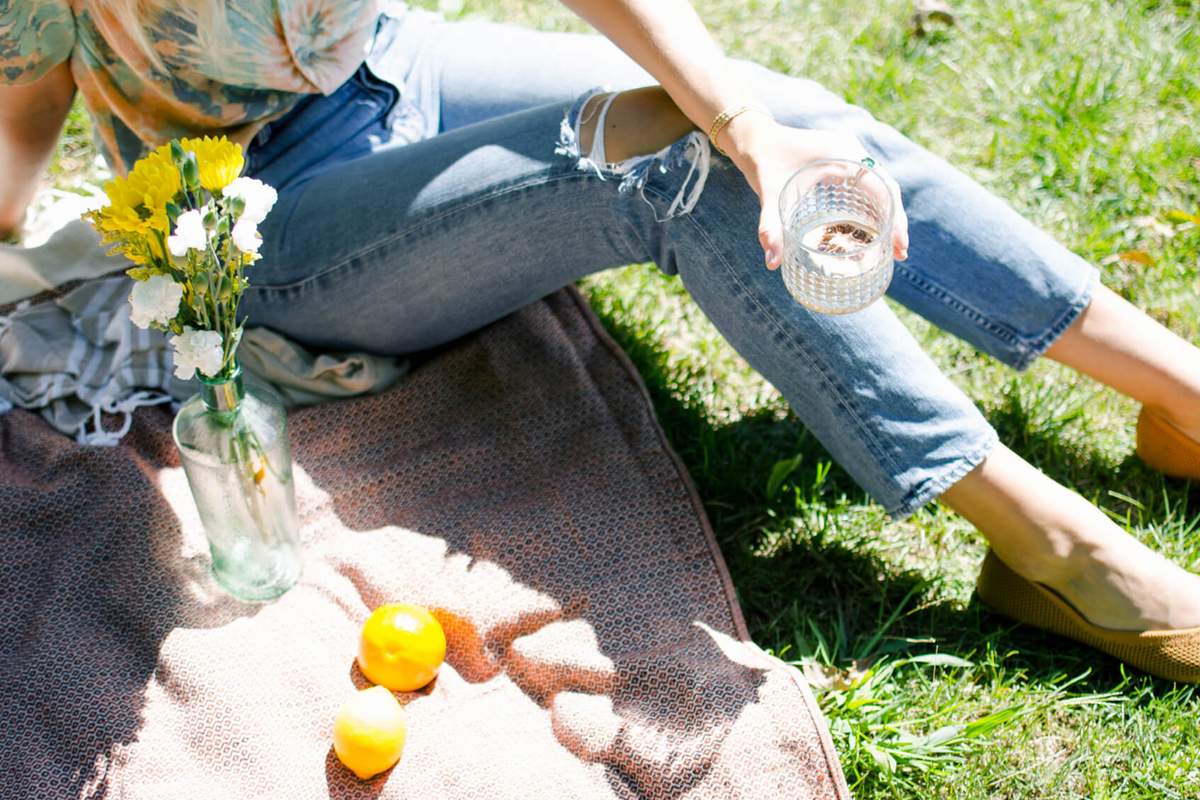 When life gave them lemons, this brand made an aperitif. But not just any – Le Moné created an approachable, refreshing citrus profile that doesn't overpower, it compliments. Low in sugars, calories and alcohol by volume, this liquor doesn't compromise. It delivers sophisticated flavor profiles, a better buzz, and leaves you in shape for a great morning without the fog or headache. Here's what they're mixing up:
---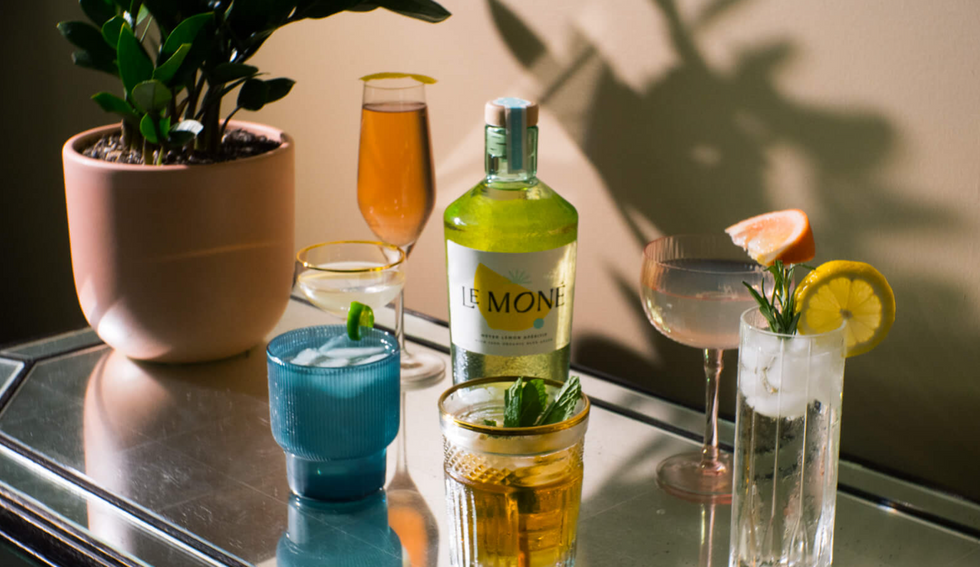 A family owned vineyard in picturesque Finger Lakes, New York was where the Le Moné journey started. The team cultivated a relationship with the farmers for several years and eventually they tasted the perfect, acid-forward wine with a sharp lemon-lime profile. The dry finish balanced the organic agave and the flavors lended themselves to the Meyer lemon profile that they were after.
Mixed with California brandy, a touch of Persian lime and Italian bergamot, California Meyer lemon remained the star of the show as Le Moné crafted their perfect aperitif. The 100% organic agave brought a sweetness and balance forward while not adding too much sugar.
But Le Moné didn't stop at Meyer lemon, the company has five different flavors including: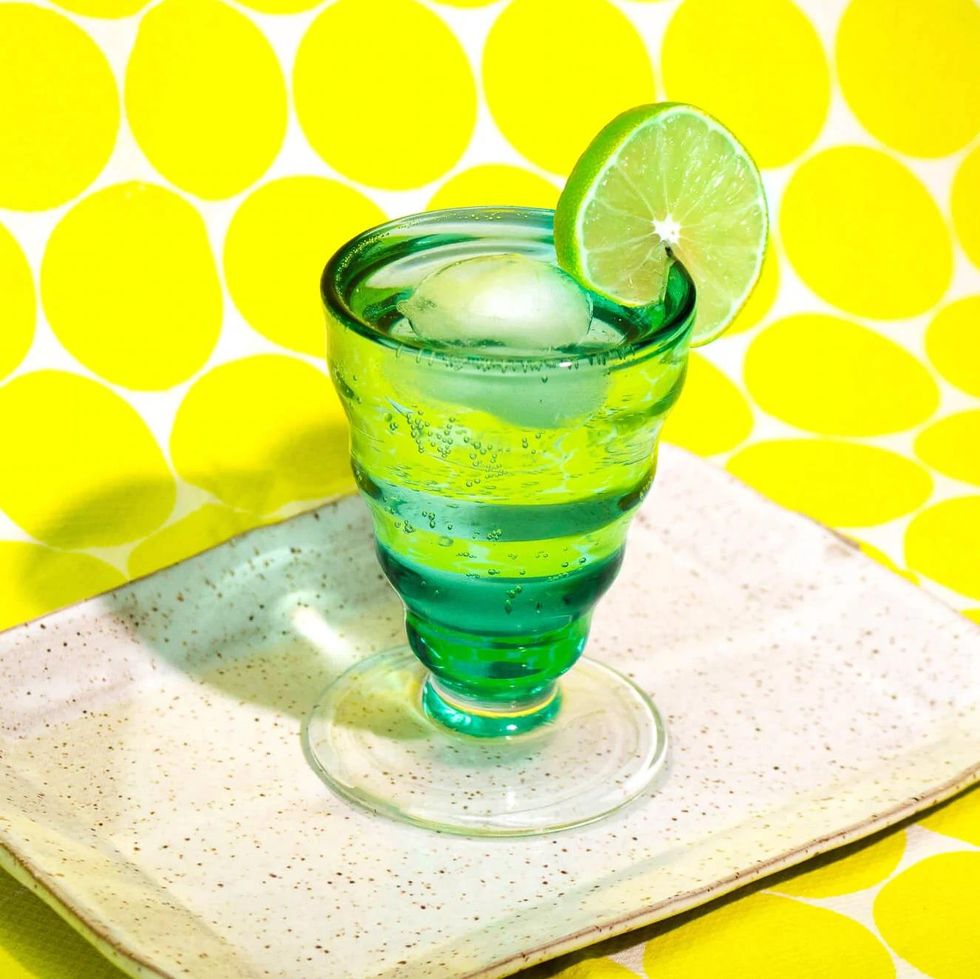 For a lighter, livelier aperitif, this flavor variation is the original that started it all. Simple and brilliant, it's the aperitif for those who are dealt lemons and love them anyway. It's that something that goes with anything and is the perfect addition to an at home bar. If you were thinking that Meyer Lemon and agave would go perfectly with tequila... well, you were right. Mix this with tequila, soda water and serve with a lime wedge for your new go to summer drink.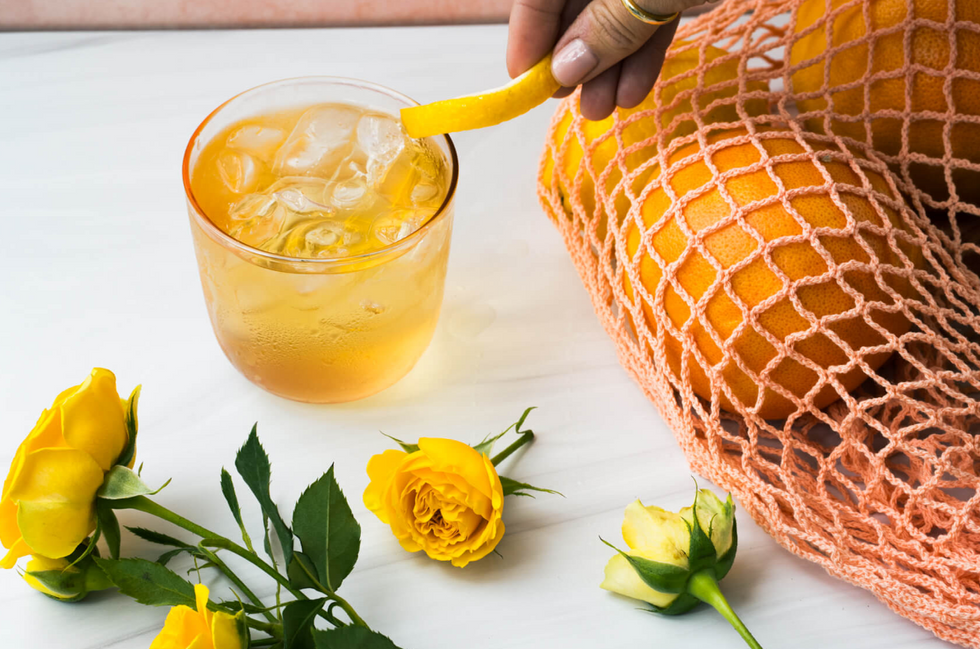 A citrus lover's dream trifecta! The orange and lime create an absolutely beautiful marriage with the Meyer Lemon base. This variant is bright and summery, without being too tart or sour. And we take it back... this is everything you need to make a dream margarita... err at least it's a good thing we don't have to pick favorites. Just add tequila and get the complex, balanced, bar-quality margarita that will have all your friends asking "what's your secret?".

Meyer Lemon, Raspberry & Lavender:
Sophisticated botanicals and bright berries create this refreshing, aromatic aperitif. Ideal for bottomless brunches or those looking to add a little taste of the South of France to their summer agenda, the lavender and berries come together and deliver a getaway in a bottle. Mix with dry gin and prosecco for the perfect poolside drink.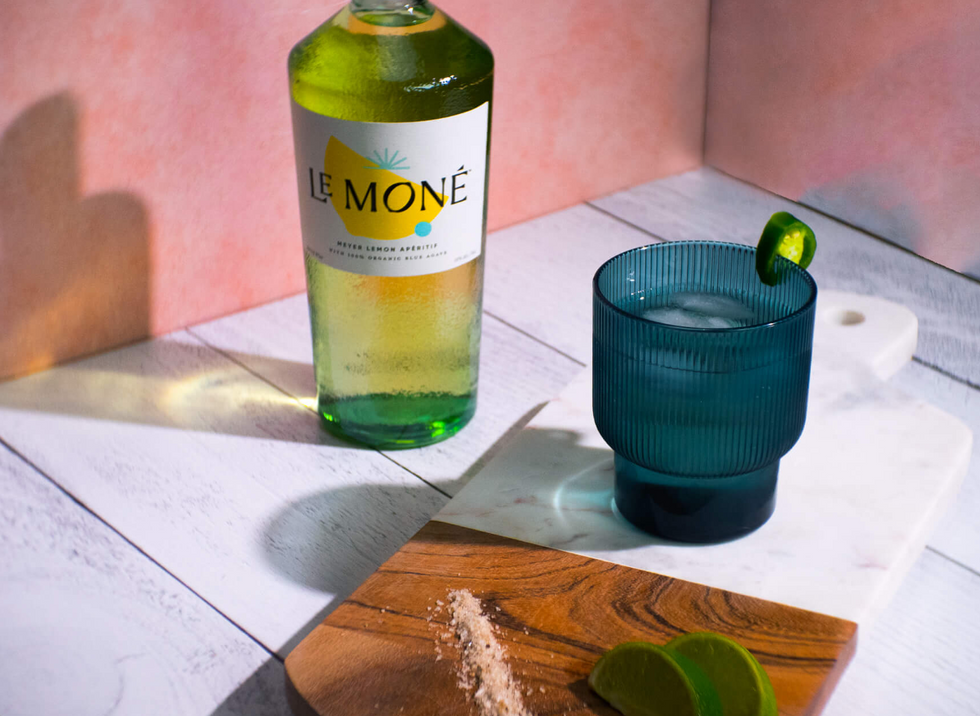 Nothing says "relax" quite like refreshing cucumber. It is the perfect thirst quencher for long, hot summer days, and just one sip is enough to make you go "sppaaa" – er "ahhh". Serve with just a splash of soda – it needs nothing else!
Perfect for a picnic that starts early but goes late, the essence of fresh juicy berries brings out the simple pleasure in life. Jammy blackberry and subtle cherry notes are vibrantly highlighted against the Meyer Lemon Canvas. Drink this straight over ice, or with muddled mint and vodka.
Each variation of the Le Moné aperitif delivers simple excellence. What's more is that each of their bottles is made with 100% recycled Italian glass and their labels are made from post-consumer recycled cotton. Enjoy Le Moné responsibly, all summer long!
Upworthy has earned revenue through a partnership and/or may earn a portion of sales revenue from purchases made through links on our site.