3 facts that show how historic Obama's trip to Hiroshima really will be.
This is a major first.
05.10.16
President Obama is visiting Japan at the end of May for the G-7 summit. But his trip's itinerary is already making news around the world.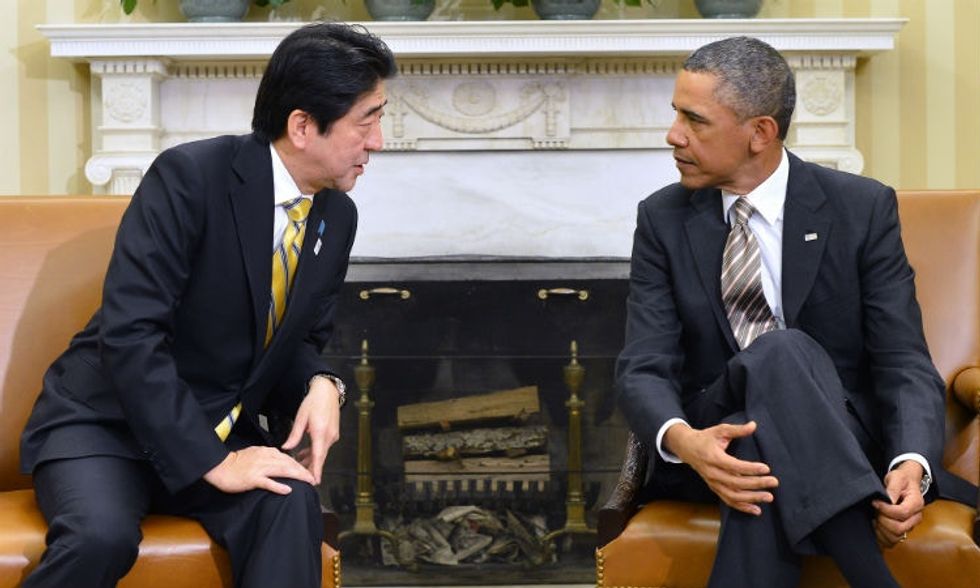 ---
The president plans to visit Hiroshima, a city devastated by an atom bomb dropped by the U.S. in 1945.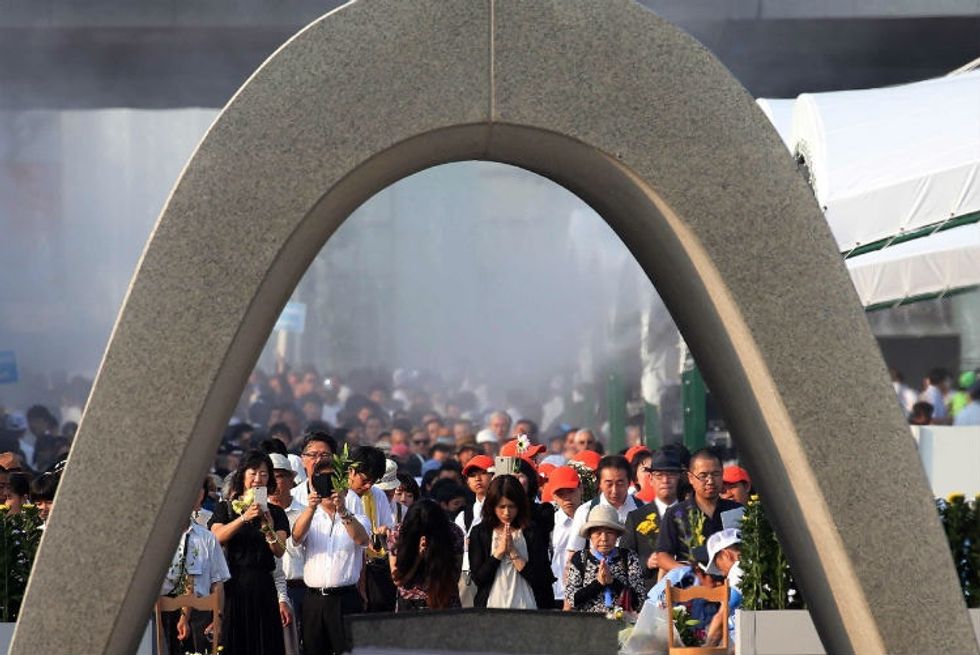 He hopes his visit on May 27, 2016, will help promote the idea that "a world without nuclear weapons" can be achievable in the decades following his presidency.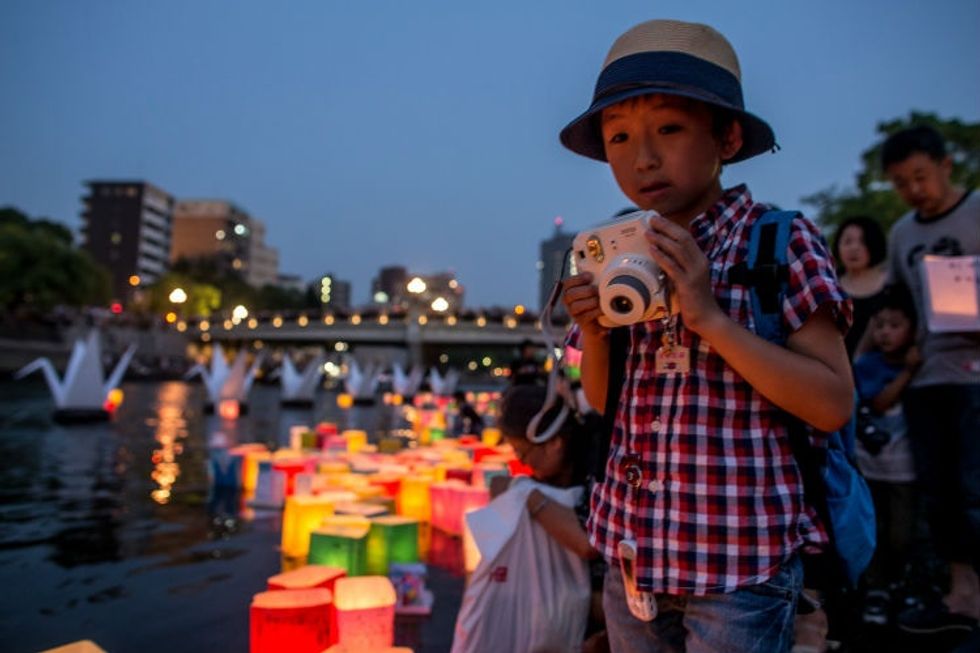 His visit is big news, especially when you consider the immeasurable impact America's use of nuclear weapons had — not only on Japan, but on the entire world.
Here are three reasons why Obama's trip to Hiroshima is a big deal:
Naturally, visiting any war memorial as the president of the country that caused the deaths honored at the memorial is a step guaranteed to bring about a few raised eyebrows. So it makes sense that no other sitting U.S. president has done what Obama plans to do.
Last month, Secretary of State John Kerry visited the memorial, becoming the highest-ranking U.S. official to do so. Many saw the move as setting the stage for Obama's visit later this month.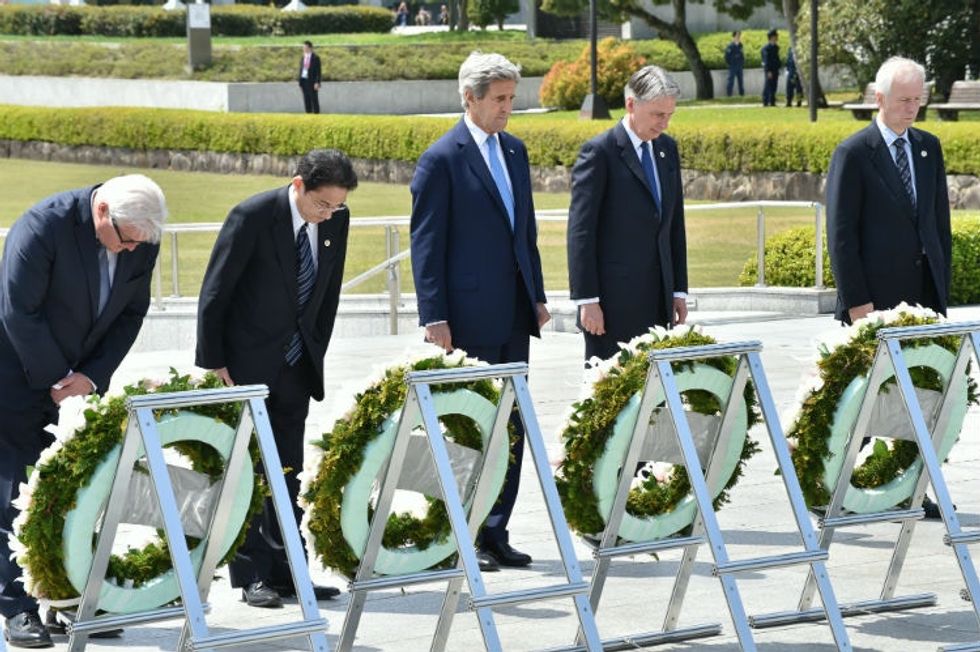 Obama's visit is to honor the lives lost and "not [to] revisit the decision to use the atomic bomb at the end of World War II" — a decision still up for heated debate over 70 years later.
2. The atomic bombs dropped by the U.S. in Hiroshima and Nagasaki remain the only use of nuclear warfare in history.
It's difficult to overstate how much the atomic attacks in Japan shaped global politics in the years following the second world war. The bombings in Hiroshima and Nagasaki — which were dropped to put an end to a costly conflict in the Pacific, then-president Harry Truman had argued — killed over 200,000 people.
The immediate blast caused thousands of casualties, but the radiation it dispersed resulted in even more deaths and illnessesin the years that followed.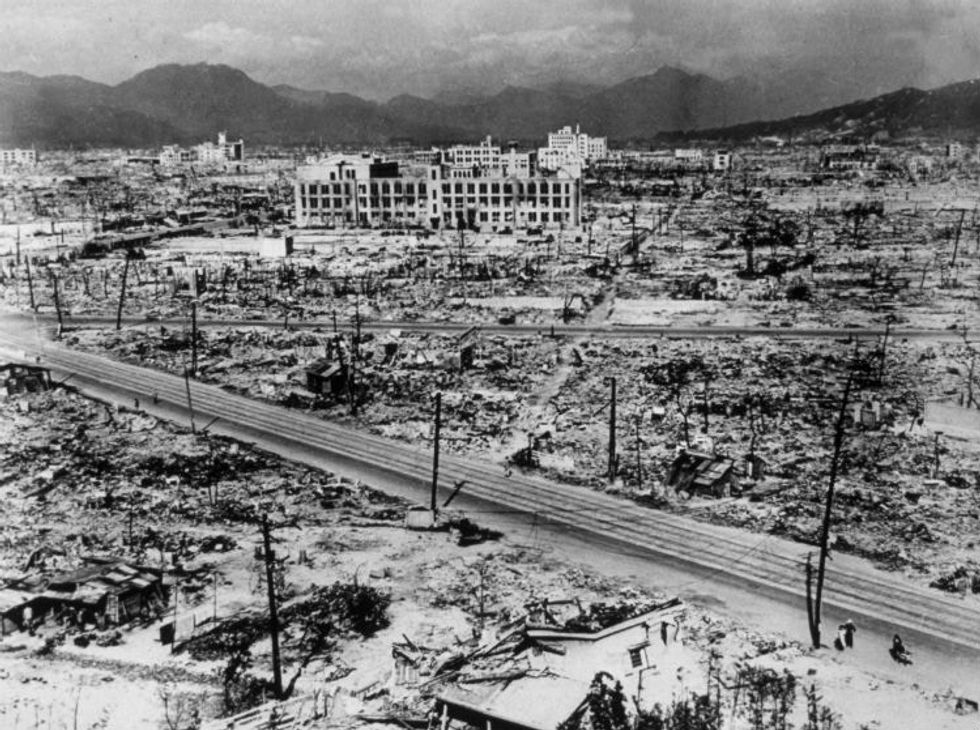 There's no "question that the bombs opened an era in which the very survival of the human race became hostage to geopolitical disputes," Serge Schmemann wrote for The New York Times. The destruction also manifested in popular TV, film, and music, shaping a generation of artistic anxiety seen throughout the world.
Although President Truman remained confident his decision was the correct one, it's worth noting J. Robert Oppenheimer — a physicist who helped develop the A-bomb — once quoted Hindu scripture in regards to his work: "Now I am become Death, the destroyer of worlds."
3. Obama's symbolic visit highlights a key principle of America's foreign policy under his presidency — a perspective that could shift drastically depending on who the next president is.
Nuclear non-proliferation has been a central theme in Obama's messaging and policymaking throughout the past eight years, and his trip to Hiroshima serves as a "forward-looking vision" to keep that outlook a priority. The next president, however, may have different ideas in mind.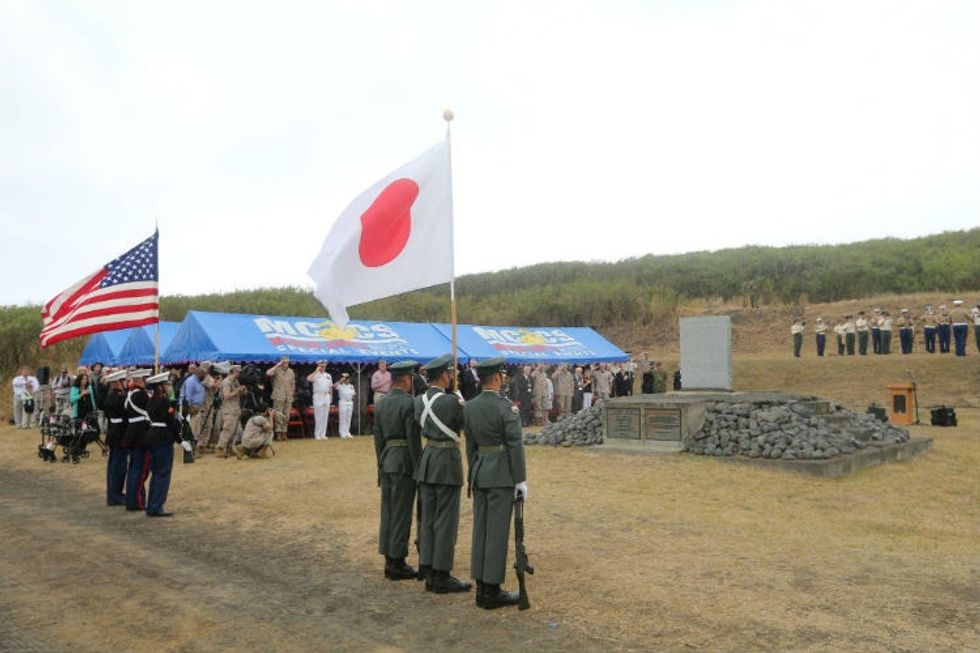 Presumptive GOP presidential nominee Donald Trump called the Obama administration's Iran Deal — a pact to ensure Iran doesn't acquire nuclear weapons — "one of the worst deals [he's] ever seen negotiated."Trump also suggested countries like Japan and South Korea should obtain their own nuclear weapons — an idea that not only shocked officials in East Asia, shows Trump "doesn't know much about foreign policy," Obama said.
The president's visit to Hiroshima speaks volumes about his thoughts on nuclear weapons only months before a very different world stage could be set by the next American leader.
At its core, Obama's historic trip to Hiroshima serves as an important reminder that innocent lives are lost when we resort to bombs over diplomacy.
"In making this visit, the president will shine a spotlight on the tremendous and devastating human toll of war," Rhodes wrote.
And although Obama is "eternally proud" of the sacrifices of men and women in uniform during World War II, he'll make this visit "knowing that the open recognition of history is essential to understanding our shared past, the forces that shape the world we live in today, and the future that we seek for our children and grandchildren."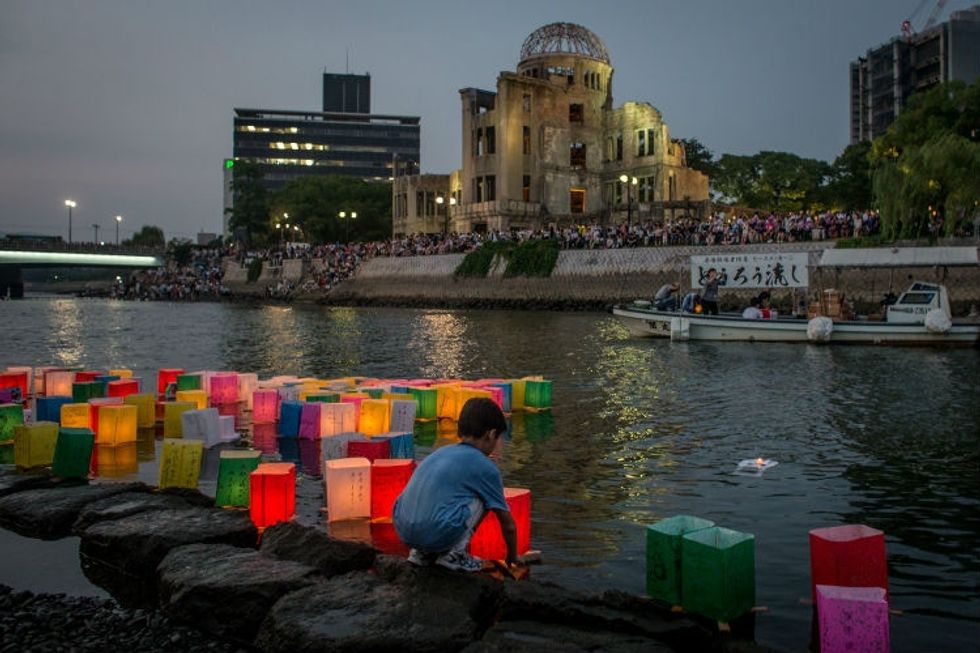 More