More
Glass ceiling: (finally) shattered.
1. It only took 240 years, but on July 28, 2016, it finally happened.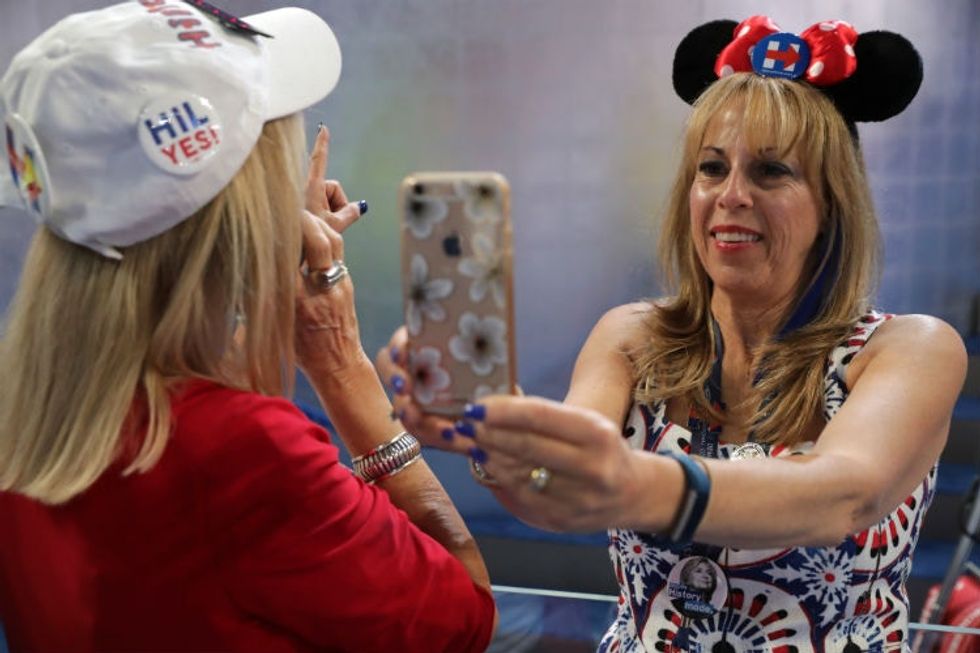 2. For the first time in U.S. history, a major political party nominated a woman for president.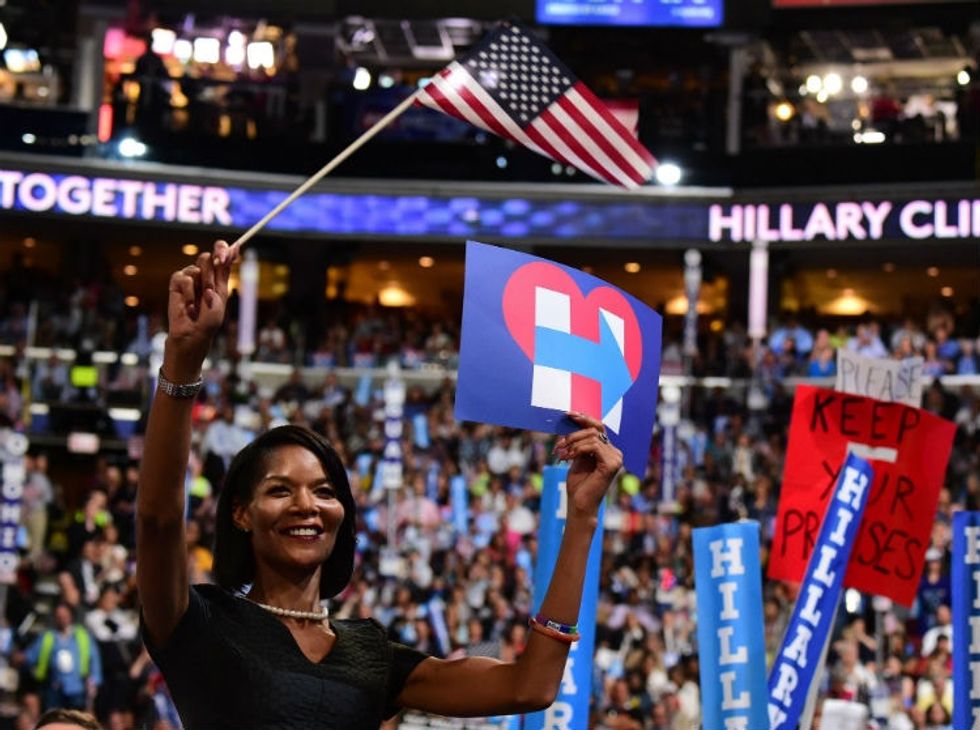 3. For about a week or so, it seemed an awful lot like Philadelphia became the city of sisterly love, to be honest.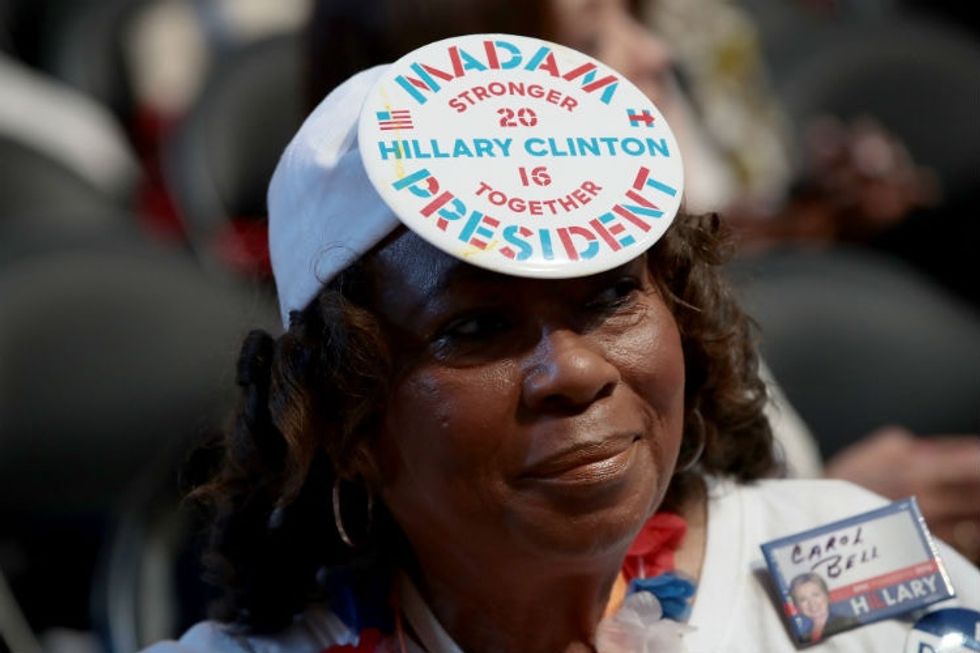 4. And yes, the woman responsible for such an achievement is Hillary Clinton. But the night was about so much more than her.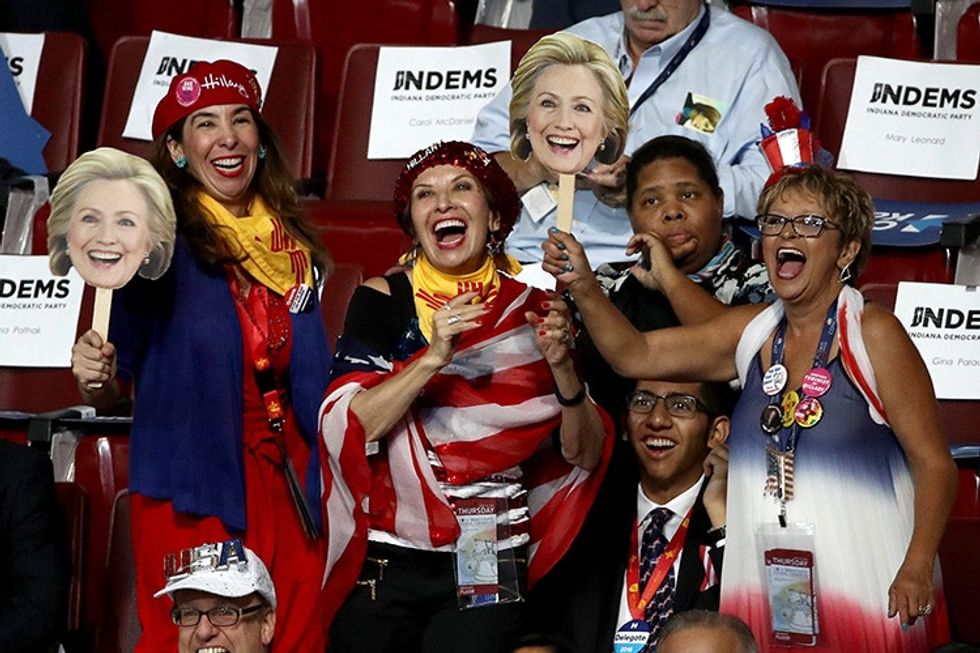 5. Her historic moment was a reminder of the countless women — on both sides of the political aisle — who helped lay the groundwork.
6. And it showed us that when women are at the top, the gender representation ripple effect tends to reach far and wide.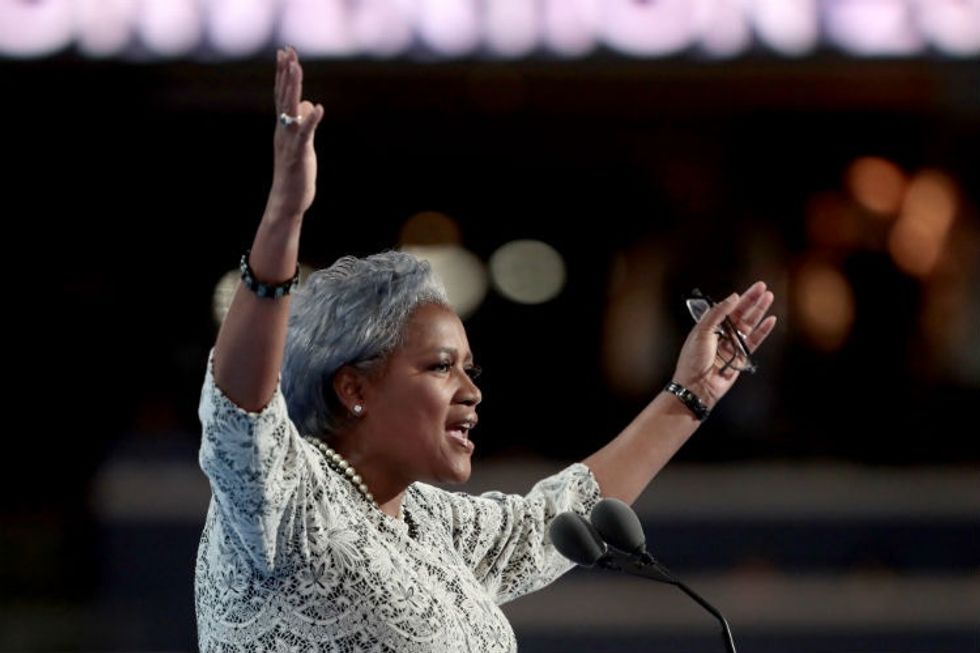 Funny how that happens, huh?
7. Just look at the speaker lineup at the DNC — it was filled with plenty of other political leaders who happen to be badass women.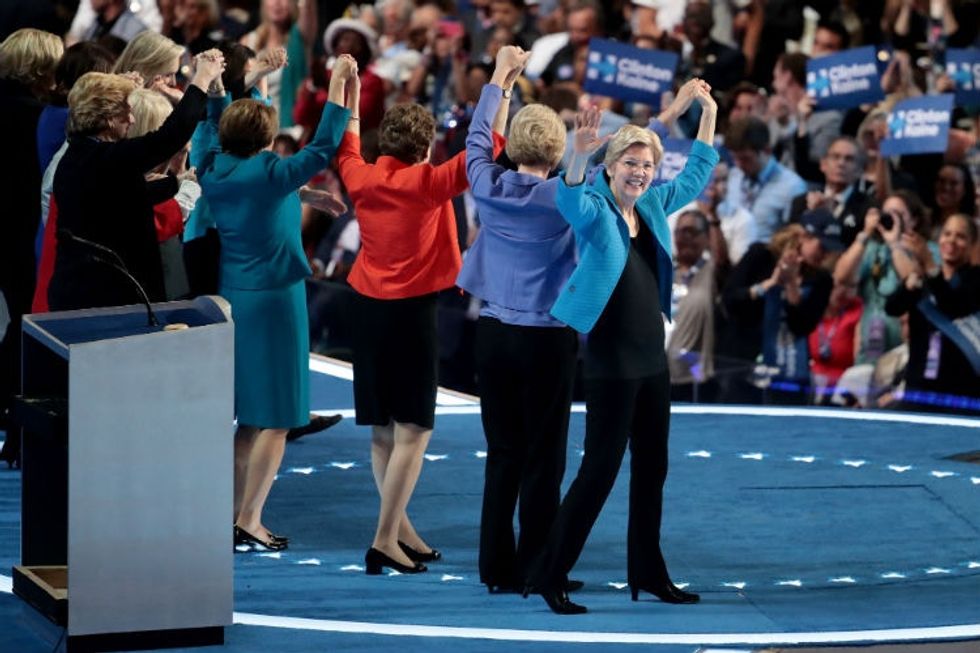 8. Dozens of women — many of them women of color — had prominent speaking roles throughout the four-day event.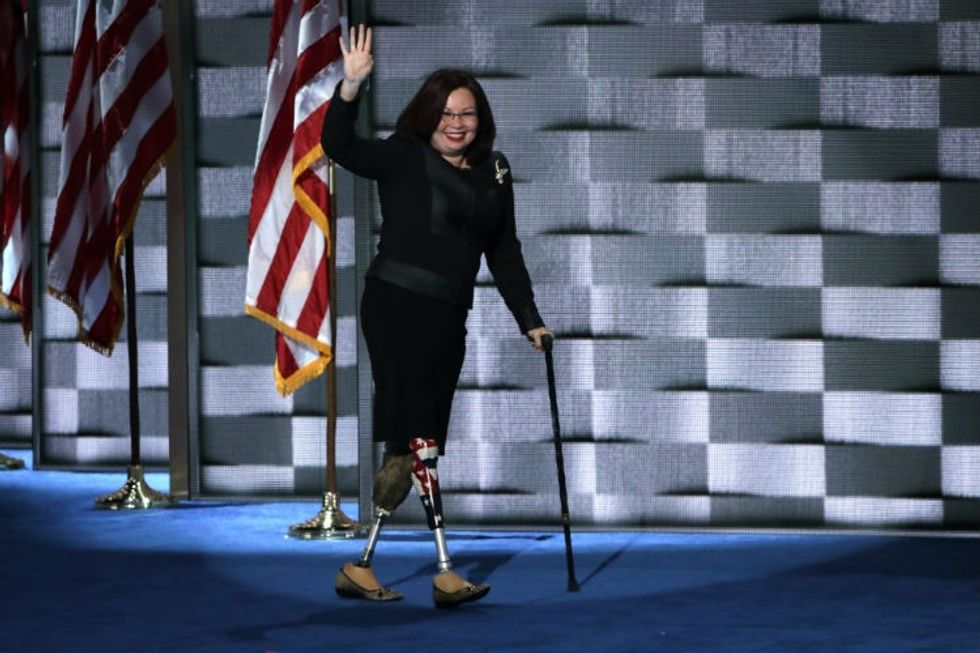 And that includes the very first transgender woman — actually, the very first trans person, period — to speak at a major party's nominating convention.
9. Seeing the first woman accept the presidential nomination for a major political party was momentous for women off-stage too.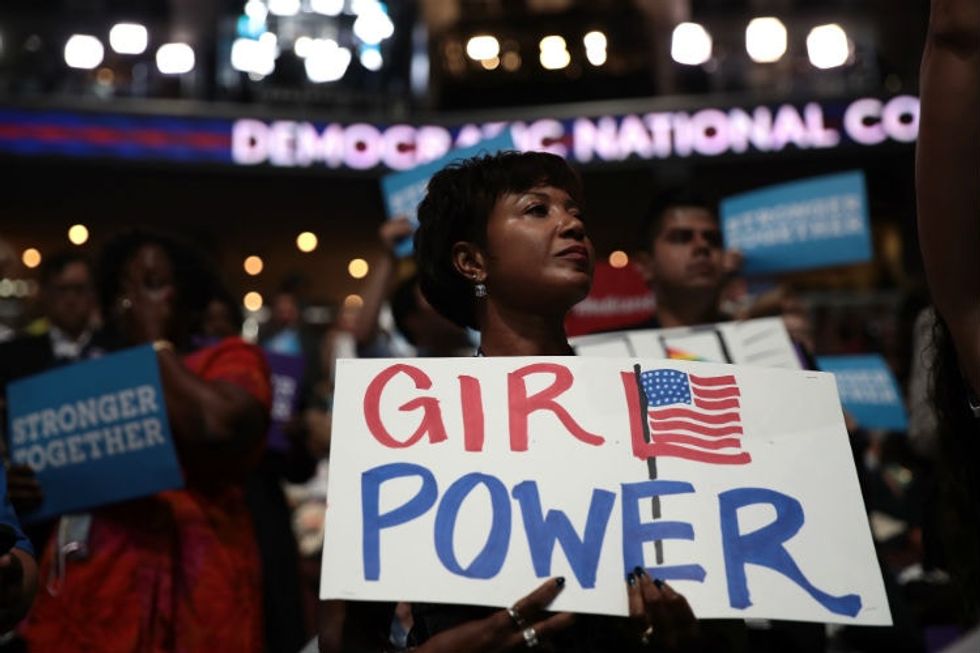 10. They wore their red, white, and blue proudly at a convention where the phrase "women's rights are human rights" was mentioned over and over again.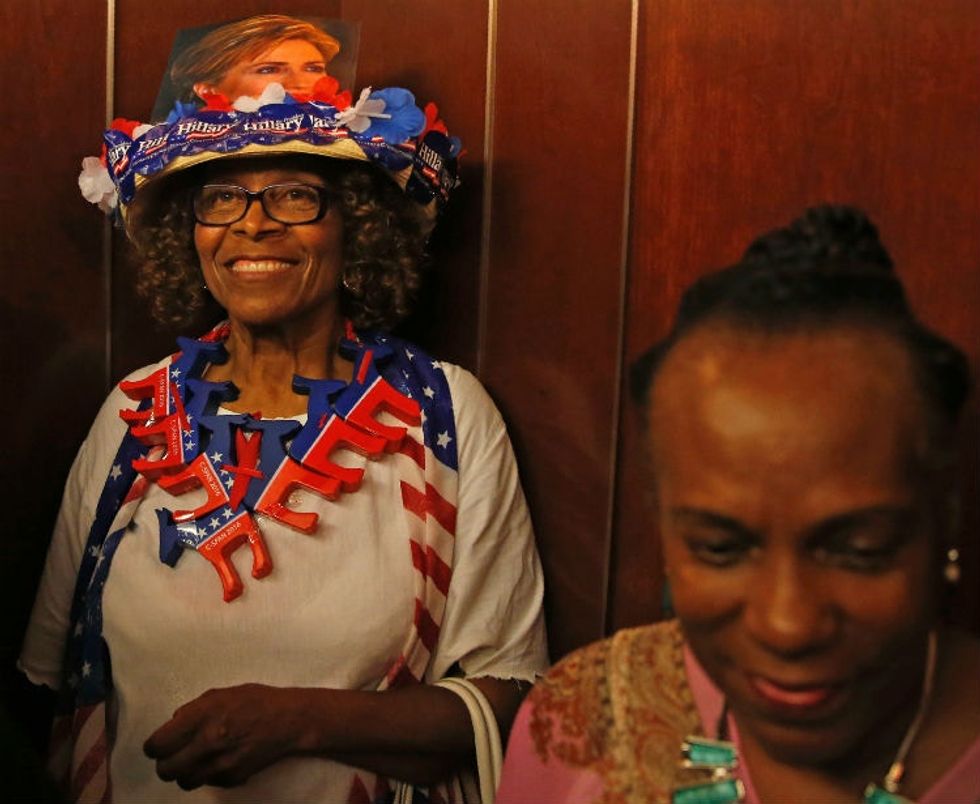 11. And some of them, like this girl — who will grow up thinking a female presidential candidate is no big deal — celebrated the convention the best way they knew how: balloons.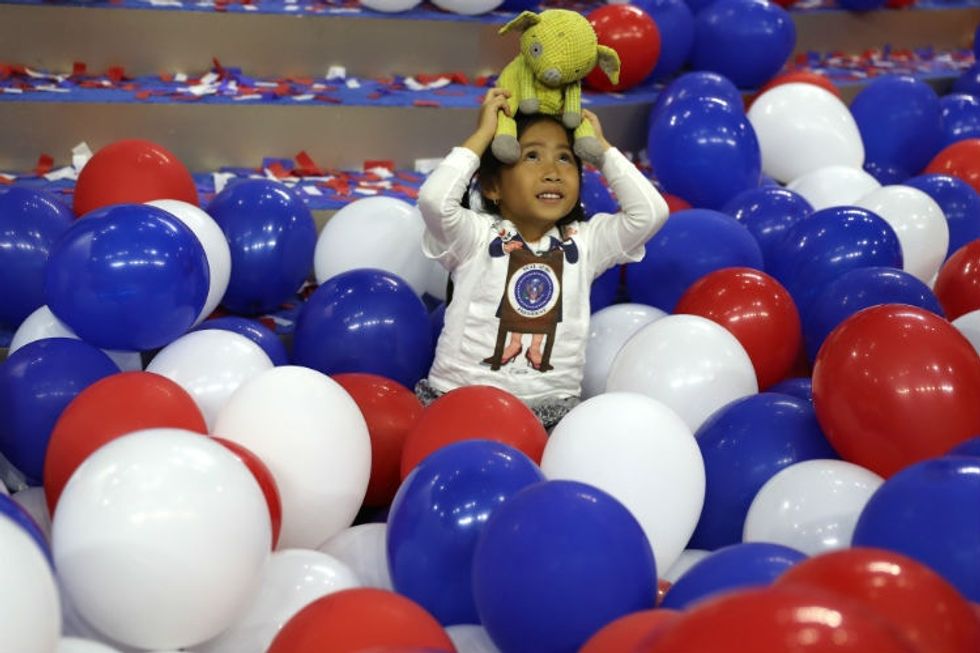 12. Because, seriously, there were lots of balloons.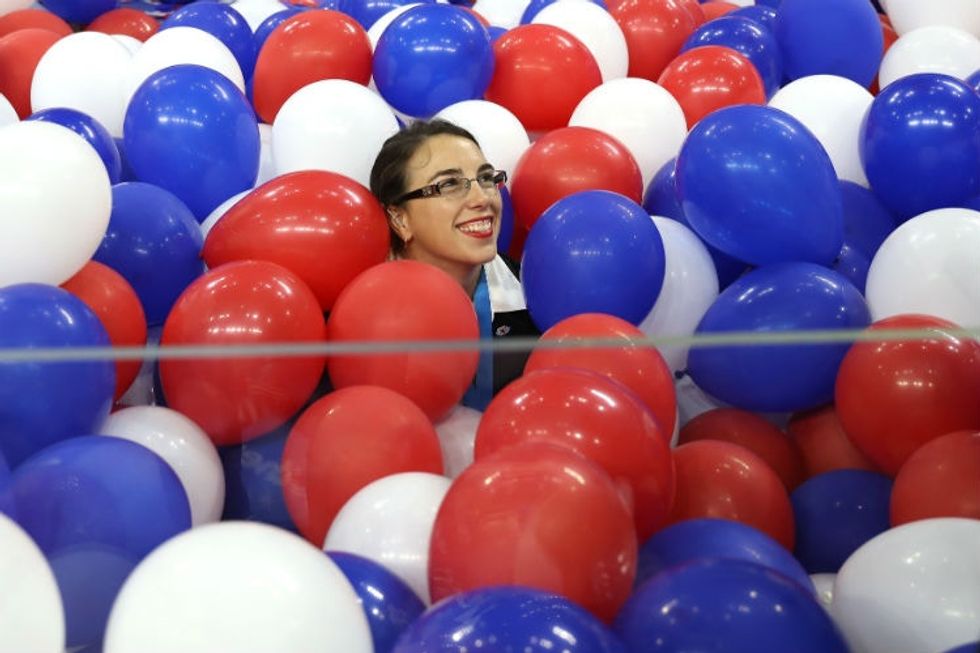 13. Politics aside, it really was a night that most of us — regardless of gender — will remember forever.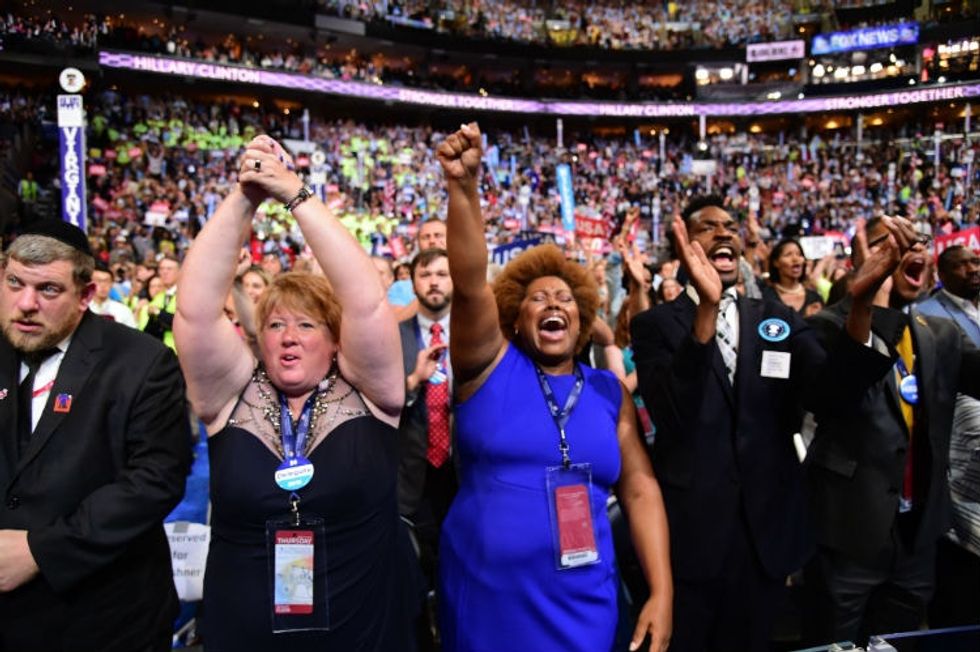 14. Probably the best shots capturing history, though? The ones taken far away from the convention, in family rooms across the country.
15. That is why last night mattered...
16. ...for the little ones who probably won't even remember it...
17. ...and those of us who've spent a lifetime fighting to see it with our own two eyes.
18. Last night was a great reminder that it might've taken America 240 years to get here, but we did get here. History has been made.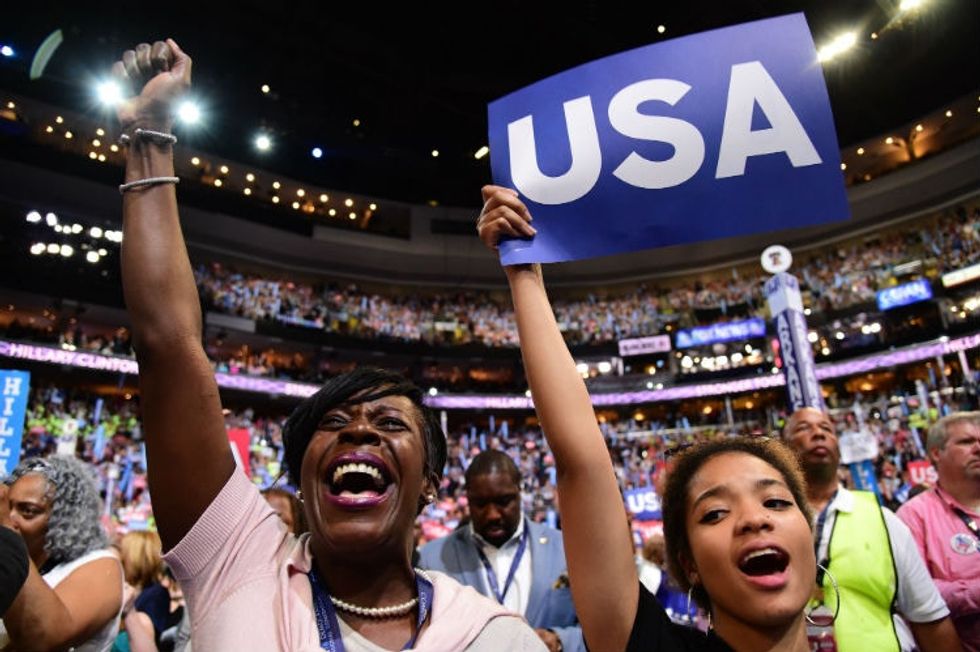 And when that glass ceiling came crashing down for women across the country, the sky truly did become the limit.