Joy
10 things that made us smile this week
Enjoy this week's collection of smile-worthy delights.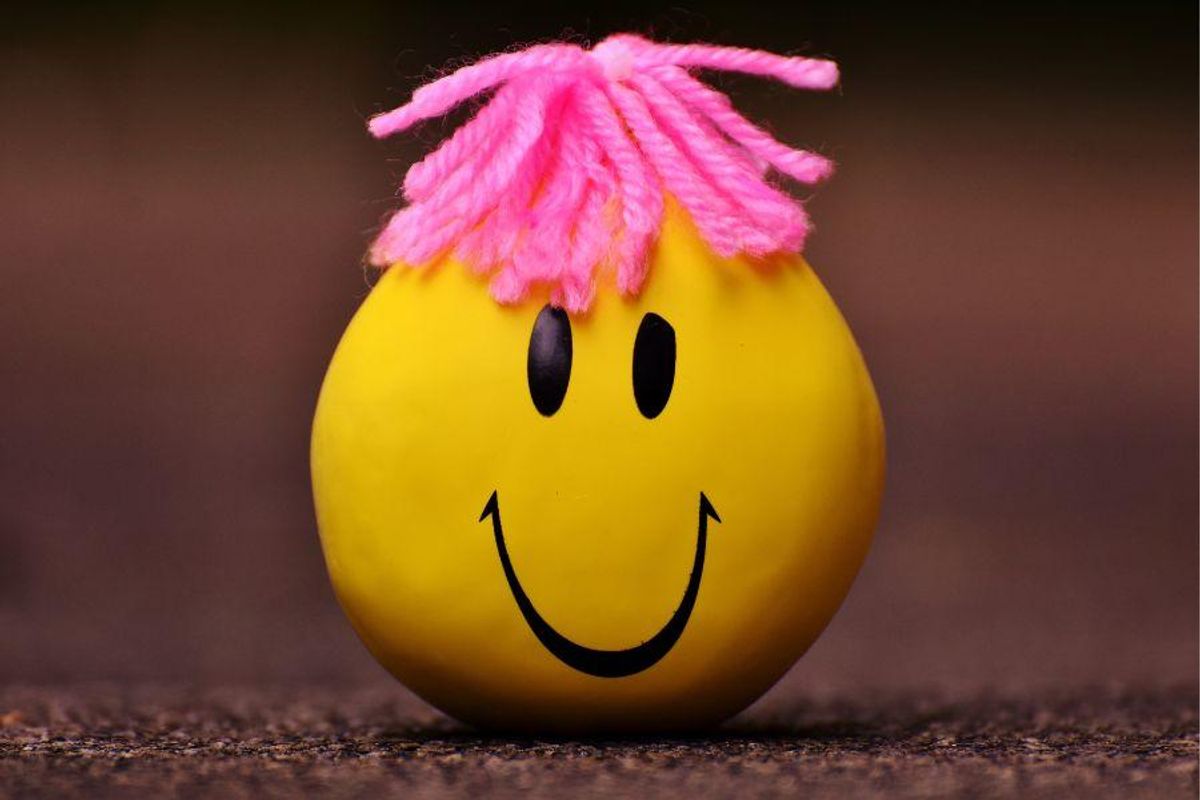 Alexas_Fotos/Canva
Have you ever pondered the simple power of a smile?
Research shows that smiling is contagious. We tend to mimic the facial expressions of those around us, so if someone around you is smiling, you'll probably feel a natural urge to smile as well. And even if you were feeling grumpy at the time, that act of smiling can actually positively influence your own emotions and make you feel happier.
In other words, "Smile and the world smiles with you" actually has some truth to it. And the more reasons we can find to smile, the better everyone around us will feel.
---
That's one reason why we pull together these roundups of smile-worthy delights each week. Not only are they uplifting and entertaining, but they have the potential, however small, to make the world a better, brighter, happier place for everyone around us.
Here are 10 things that made us smile this week. Hope they make you and those around you smile, too.
1. Adorable baby has the world's cutest reaction to her mom finally understanding her.
That final breathless "Ses!" Seriously, give that baby alllll the strawberries, plus anything else she wants, forever and ever, amen.
2. This strangely moving time-lapse of a Eurasian blue tit mama raising her family
\u201cSpectacular time lapse of the the Eurasian blue tit (Cyanistes caeruleus), \n\nFrom finding and inspecting her new home to raising a family \nhttps://t.co/WaUqmNETsB\u201d

— Science girl (@Science girl) 1665243270
Did not expect to get emotional at watching birds fly the nest in two minutes flat, yet here we are. The way the mama got her nest all cozy for her surprisingly large family. And those tiny little yellow mouths! Man, they grow fast, and then one day [gulp] they leave. Phew, all the feels.
3. Desperate mom asking to borrow an orange cat for her Garfield-loving kiddos is so pure.
Ah, the things we do for our offspring. I'd pay money to see this lasagna dinner actually happen. "Cat will not be required to eat lasagna if contraindicated" is my favorite part. Definitely need a follow-up on this one.
4. Dog freezes in the middle of a bunch of fake Halloween cats and it's hilariously impressive.
\u201cIf I stay perfectly still the skinny cats won't notice me\u201d

— Madeyousmile (@Madeyousmile) 1665426302
At first, it's hard to tell if this dog is even real. How can he hold so perfectly still for so long, right down to his tail? Good boy Maverick here appears to be a lab pointer mix, and pointers do this as part of their hunting behavior. He doesn't even twitch until his owner comes close and reassures him. Totally hilarious among a bunch of fake cats.
5. Monkey meticulously picking every string off a banana is soooo relatable.
\u201cEven monkeys do not eat the banana strings..\ud83d\udc12\ud83c\udf4c\u201d

— \ud835\udd50o\u0334g\u0334 (@\ud835\udd50o\u0334g\u0334) 1665329280
Banana strings are disgusting, but I'd never have guessed that monkeys would be finicky about them. The way it picks the string off the baby's head and then tosses another string off the tree stump, like, "Ew, get away, gross banana string!" is so relatable. I'm feeling that common ancestor here, monkey.
6. Dog's Halloween costume looks like two people struggling to carry a pumpkin.
How do humans come up with such clever things? This is just nonstop entertainment. (Check out more hilarious dog costume ideas here.)
7. Wee one doing his sister's cheer routine alongside her is all kinds of awwww.
That kick at the end! He's got the moves, and how sweet that they gave him poms so he could participate.
Speaking of little brothers…
8. The way this baby looks at big sis would be enough, but then the little head snuggle.
\u201cLove of brother and sister\ud83c\udf38\u201d

— Tansu YE\u011eEN (@Tansu YE\u011eEN) 1665328238
Why is everyone trying to make me want a baby?!? Why???
OK, one more brother and sister thing…
9. You know you're a mom when finding the 115th "butt" in your house is a sweet, touching moment.
First of all, hilarious. Second of all, how sweet is it that a brother would go to such lengths just to make his sister laugh? These are the kinds of things families remember forever. So silly, but so memorable.
10. Let's fly into the weekend with the verve and humor of this flight attendant who makes it impossible to ignore the flight safety presentation.
\u201cThis guy is truly living his best life\u201d

— Giles Paley-Phillips (@Giles Paley-Phillips) 1665301402
Someone was a drama kid. Gotta love it. But in all seriousness, he probably made all of those passengers safer with his comedy routine. Read the full story of why here.
That's it, folks! Hope you enjoyed this week's list and come back next week for another roundup of joy. (And if you'd like to get these posts in your inbox each week, subscribe to our free email newsletter, The Upworthiest, here.)