Pop Culture
'A whole world to love'—little boy has heartwarming response to question about LGBTQ people
Kids understand love so well.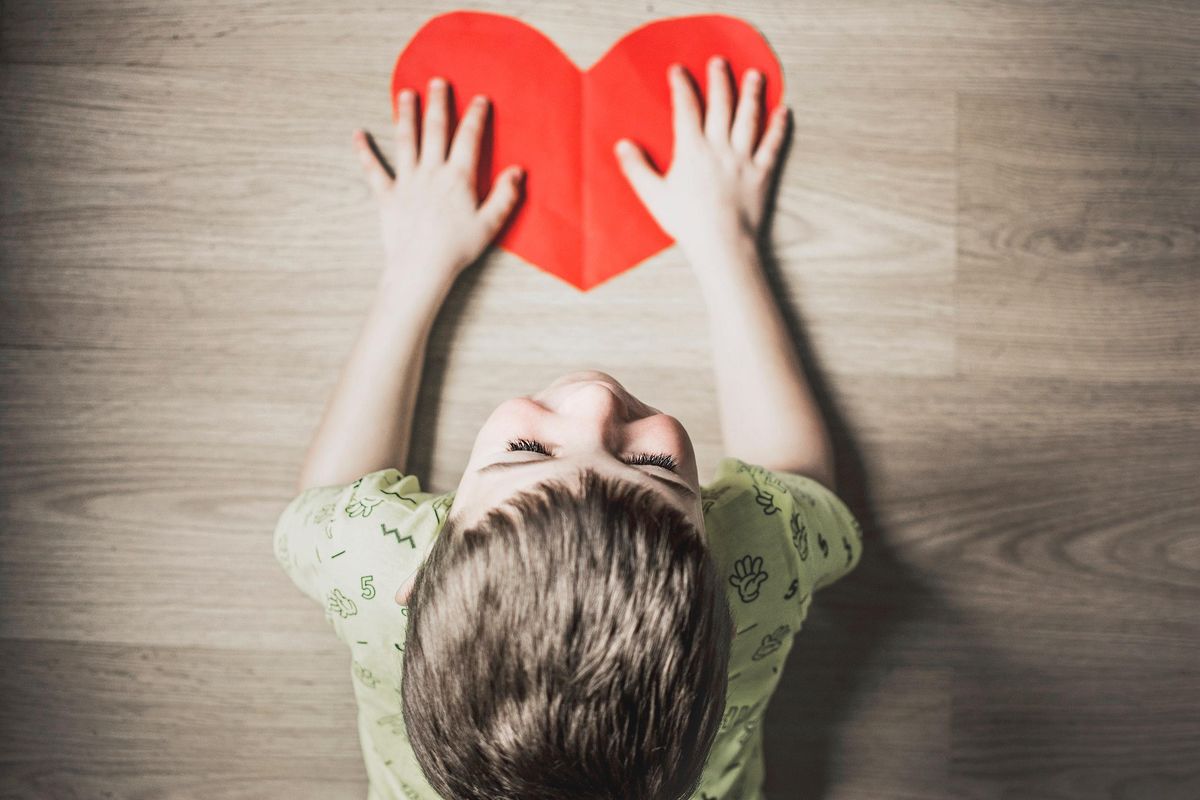 Kids say the darnedest things, sure. But often they say the wisest things too.
Case in point—this viral video.
Hannah Lewis, a 32-year-old mom and LGBTQ advocate who goes by the name "Lesbimum" on TikTok and Instagram, shared a sweet exchange between her and a young boy after he asked if she had a boyfriend.
Their heartwarming conversation received nearly 2 million likes, and it really offers us all a glimpse into what the world can look like through the eyes of pure acceptance.
When approached with the question, Lewis chose to answer him plainly, rather than "hide who I am."
---
No, she didn't have a "boyfriend" and wasn't interested in dating boys.
"Oh so you want to have a girlfriend," the boy quipped.
When Lewis responded that, "yeah," she wanted to have a girlfriend, the boy shared with her that he didn't "know any girls who have girlfriends."
Lewis then asked her young friend what he thought about girls being with each other. "And he was like, 'well does that also mean that boys can have boyfriends?'" she recalled.
What a simple, pure and profound thing to say.
"Honestly my heart melted," Lewis said through tears, adding that "I swear kids are living proof that homophobia is a taught behavior."
Many folks in the comments echoed Lewis' sentiment:
"All prejudices are taught. Kids are blank canvases influenced by society, their family, friends, school etc."
"I'm so glad I'm able to teach my brother and sister so much about different sexualities, races etc. as I have never been taught from my parents."
"My heart EXPLODED."
"'Think of how many people can be in love now' ..... AMAZING VIEW POINT!!!! 🥰"
Whether hate, particularly homophobia, is socially learned or biologically inherited is a long-standing scientific debate. But it's hard to hear this young boy's point of view and not think that unconditional love must be the most natural thing there is. It certainly seems like the world would be a happier place if we did.