Family
"I told him that we have the opportunity to make things right."
Family
They become an abused child's "biker family," and they let the child—and everyone else—know that NO ONE messes with their family.
Education
"It saddens me that my time here had to end this way."
If you ask most teachers why they went into education, they'll share that it had nothing to do with the money and everything to do with their passion for teaching. Even with rapid changes in curriculum and policies, teachers who remain in the classroom are lovers of education and are doing their best to help kids learn.
Hope Carrasquilla, the former principal of Florida's Tallahassee Classical School, was one of those teachers who simply enjoyed teaching. As the principal, Carrasquilla was required to teach two classes. During her sixth grade lesson about Renaissance art, which is also a requirement of the school, Carrasquilla showed a picture of Michelangelo's "David" statue.
According to the Tallahassee Democrat, three parents complained about their children being shown the picture. Two of those parents were mostly upset that there wasn't sufficient notice given before the photo of the sculpture was shown. The third parent reportedly complained that the statue of the Biblical figure was pornographic.
Michelangelo's sculpture wasn't the only source of the complaint. It was essentially the entire lesson, which also included "The Creation of Adam," another Michelangelo piece, and Botticelli's "The Birth of Venus." These are classic works of art that are easily recognizable by just about any layman, even if they can't name the artist.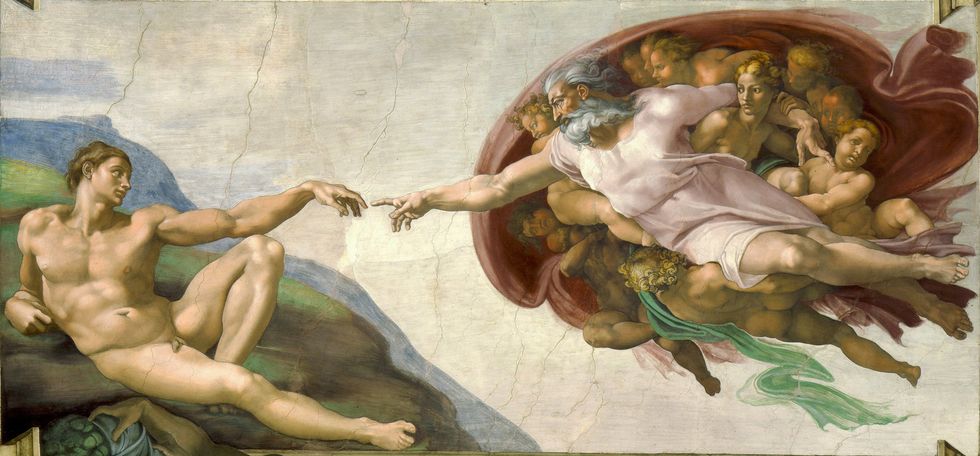 "The Creation of Adam" by Michelangelo
commons.wikimedia.org
Carrasquilla admitted that there was a bit of a kerfuffle with notifying parents of the lesson, which is a new policy implemented just two months ago. The policy requires that parents receive written notification two weeks prior to teaching potentially controversial content, according to The Independent.
Shortly after her lesson, Carrasquilla was called into an emergency school board meeting where she was forced to choose between resignation or being fired. She chose to resign, leaving the school less than a year after starting her tenure there.
While three parents were upset over the lesson, others were blindsided by the termination of the school principal. Carrie Boyd, who has a third and a seventh-grader at the school, told the Tallahassee Democrat that the principal's abrupt resignation was shocking to her and other parents. Boyd also voiced concerns over the "non-secular" direction the school appeared to be taking.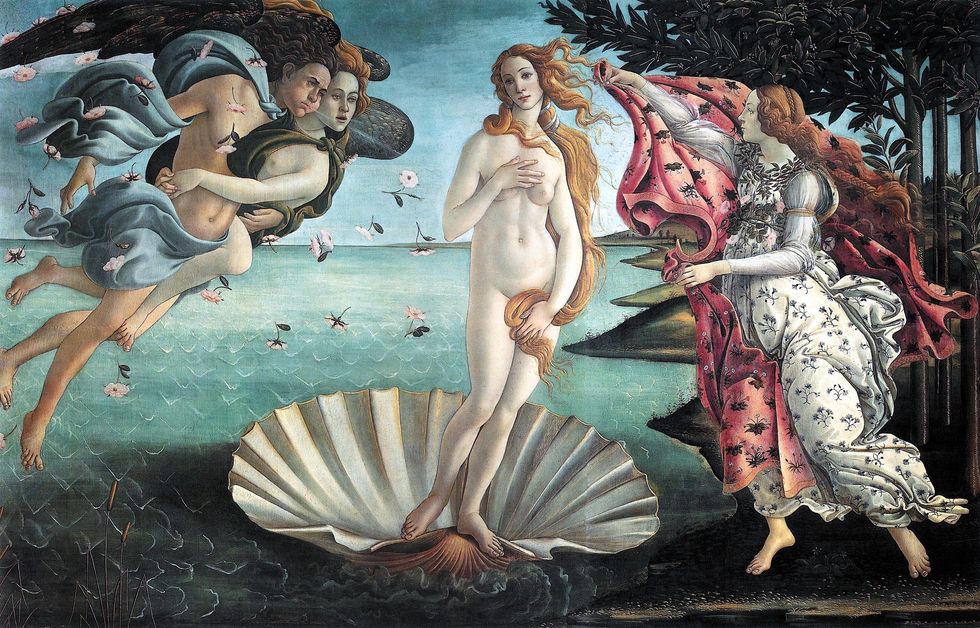 "The Birth of Venus "by Botticelli
en.wikipedia.org
Tallahassee Classical School is a private charter school that has only been open for three years and is affiliated with Hillsdale College, a private conservative college located in Michigan, according to the Tallahassee Democrat. Barney Bishop, the school board chair, told HuffPost, "Parental rights trump everything else."
But it seems Carrasquilla is gaining support across the internet. Comments range from frustration to people comparing it to a "Simpson's" episode about censorship that remarkably also depicted the statue of "David."
"Heavens to Betsy, a body part depicted in one of the most famous pieces of art in all of history! What next?!?," David Weiss wrote.
Another commenter pointed out that the statue is in Animal Crossing, which is a video game that children play.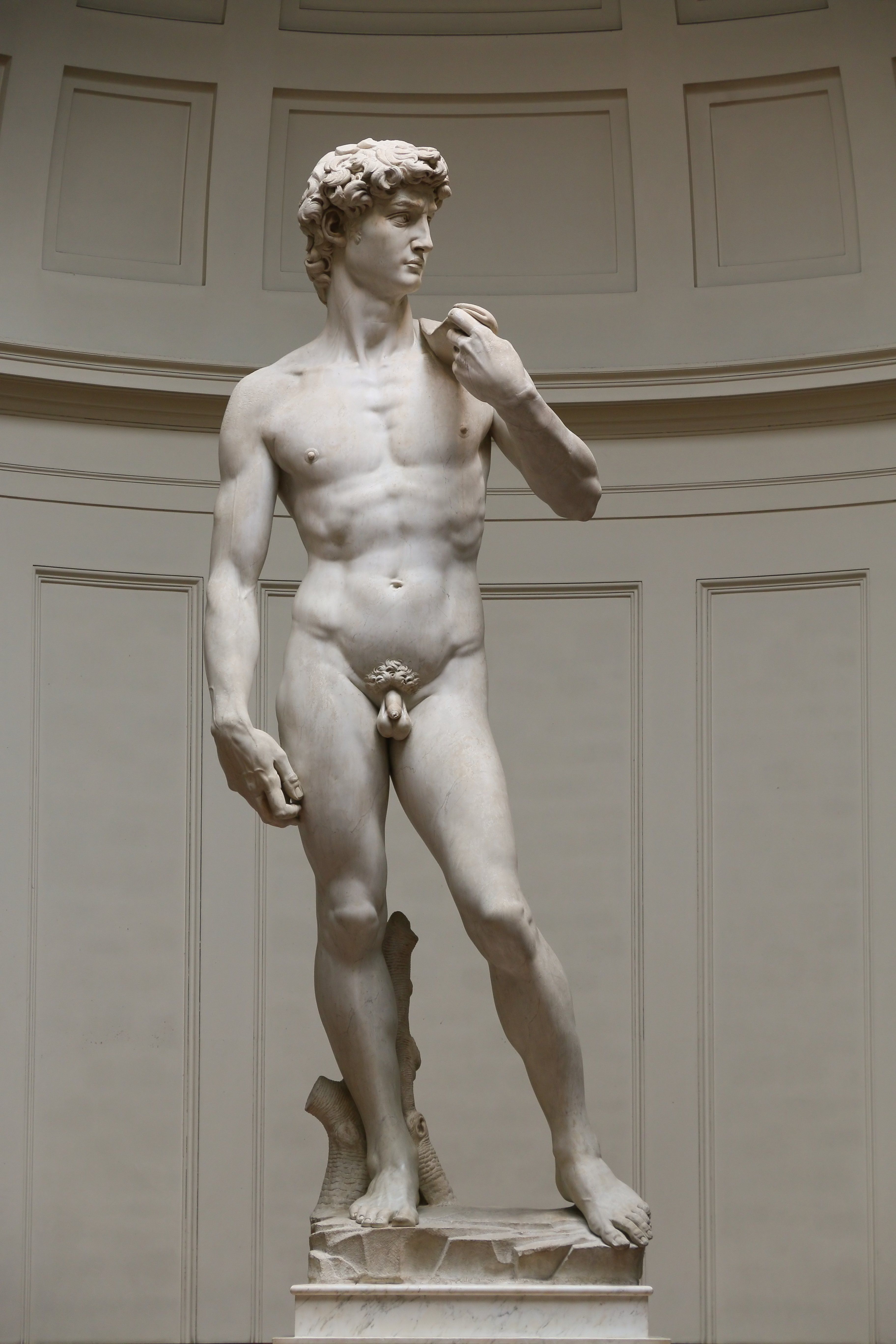 "David" by Michelangelo
commons.wikimedia.org
The greatest confusion seemed to stem from classical artwork being considered controversial enough to require parental notification when the school markets itself as a "classical school" and Renaissance art is a requirement. Renaissance art isn't exactly known for its elaborate depiction of clothing; it's quite the opposite.
Surely, the ousted principal will find other employment, but for now, she and the rest of the internet are left feeling a bit flabbergasted by the seemingly drastic response to classical works of art.
Get stories worth sharing delivered to your inbox
Pop Culture
Most people don't know he studied dance as a child.
via YouTube
These days, we could all use something to smile about, and few things do a better job at it than watching actor Christopher Walken dance.

A few years back, some genius at HuffPo Entertainment put together a clip featuring Walken dancing in 50 of his films, and it was taken down. But it re-emerged in 2014 and the world has been a better place for it.
Walken became famous as a serious actor after his breakout roles in "Annie Hall" (1977) and "The Deer Hunter" (1978) so people were pretty shocked in 1981 when he tap-danced in Steve Martin's "Pennies from Heaven."
But Walken actually started his career in entertainment as a dancer. He took his first dance lessons at the age of three. "It was very typical for people—and I mean working-class people—to send their kids to dancing school," he told Interview Magazine. "You'd learn ballet, tap, acrobatics, usually you'd even learn to sing a song," he later explained to Interview magazine.
As a child, he also studied tap dance and toured in musicals. He even danced with a young Liza Minelli. "I'd been around dancers my whole life, having watched my parents make musicals at MGM, and Chris reminded me of so many of the dancers I knew growing up," Minelli said according to Entertainment Weekly. "He's talented in every way."
Craig Zadan, Executive Producer of "Peter Pan Live!," agrees with Minelli. "I think that if he had been around in the heyday of MGM, he would have been a big star of musicals on film," he told Entertainment Weekly.

His dance moves were put center stage in 2001 in Spike Jonze's video for Fatboy Slim's song "Weapon of Choice." Walken says he did it because one day he'll be too old to cut a rug. "You think, 'Well, do it now!' You know, you get too decrepit to dance," he told Entertainment Weekly.
This article originally appeared on 02.15.22
Pop Culture
It was authenticated by experts from the British Museum.
Get stories worth sharing delivered to your inbox