Health
What do women do when no one is watching? These images sum it up nicely.
Realness is key in Sally Nixon's work.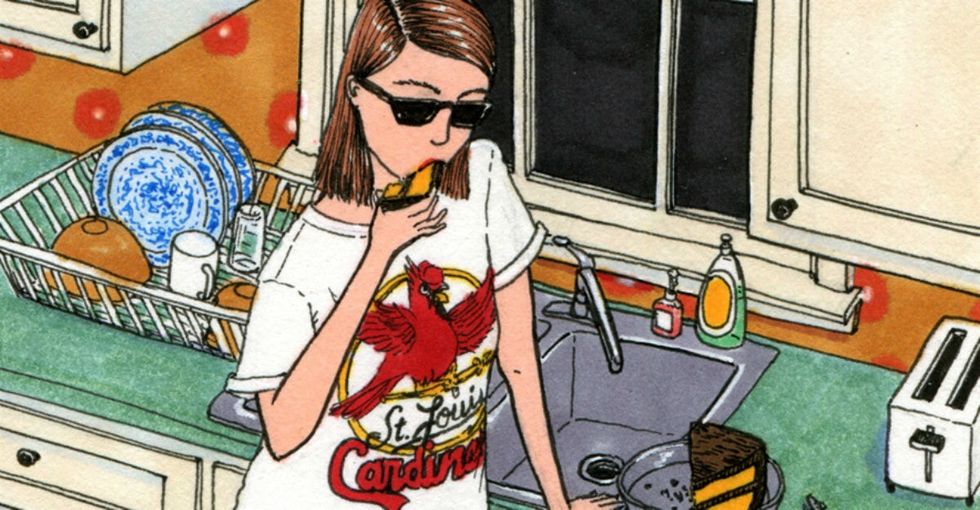 What are women up to when no one is watching?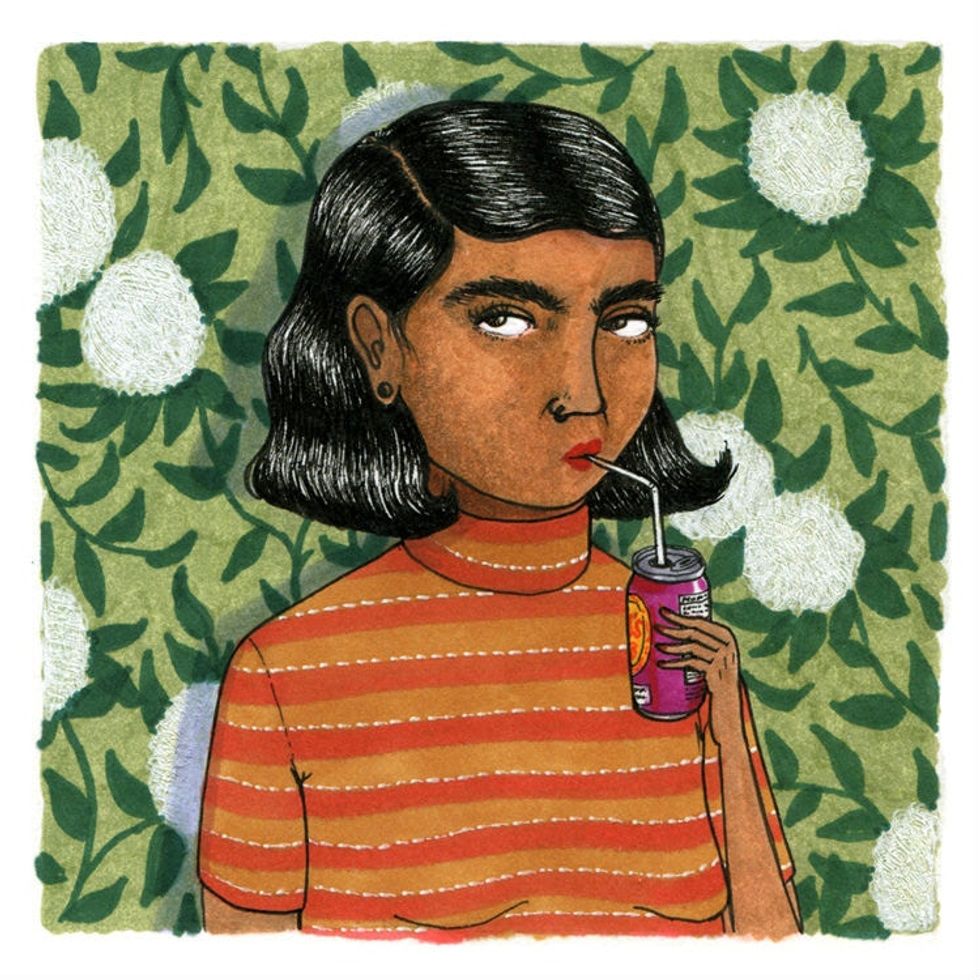 Artwork courtesy of Sally Nixon, used with permission.
---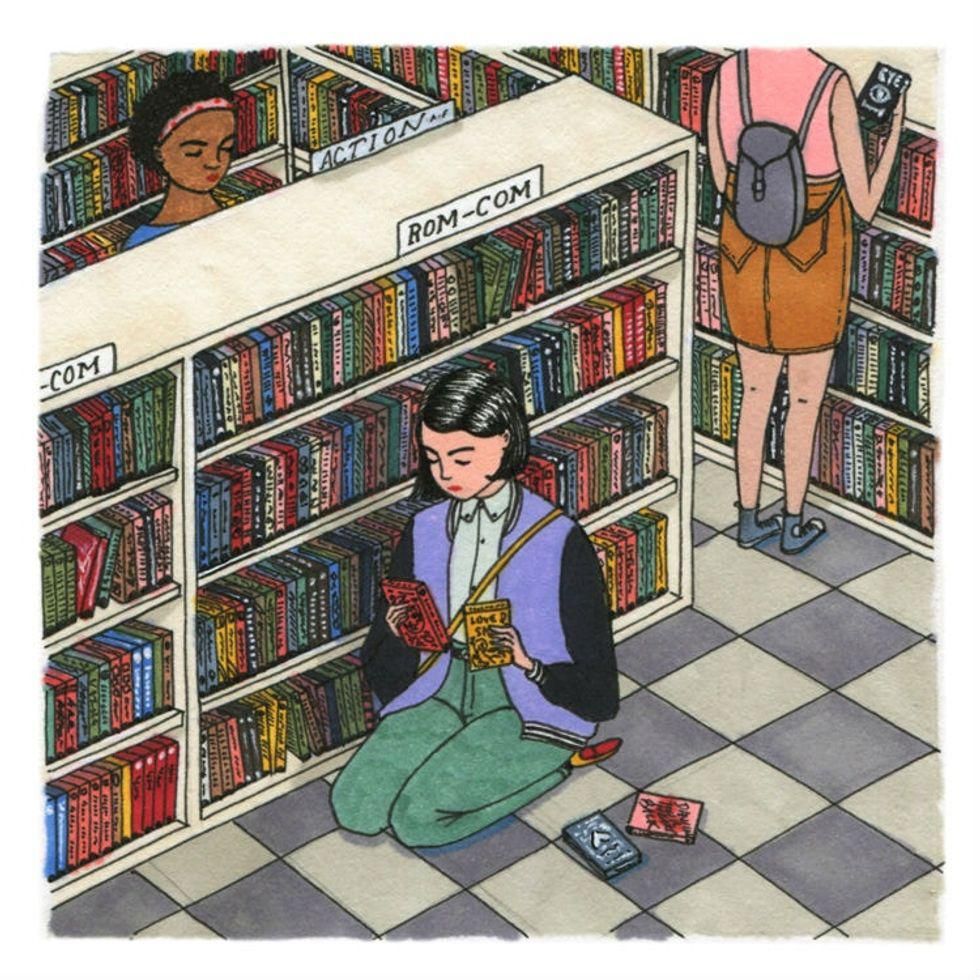 The subjects in her artwork aren't aware we're looking at them.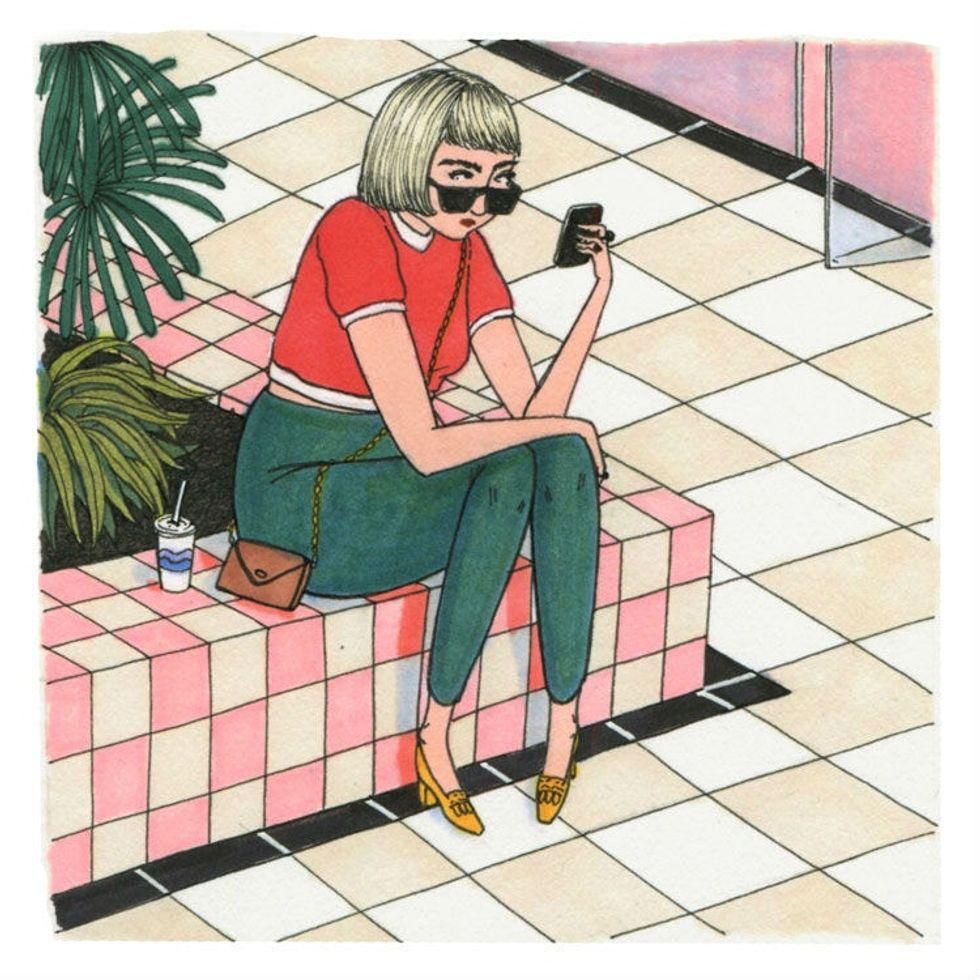 And that's the point. They're living in a world free from the pressures that exist in the real one.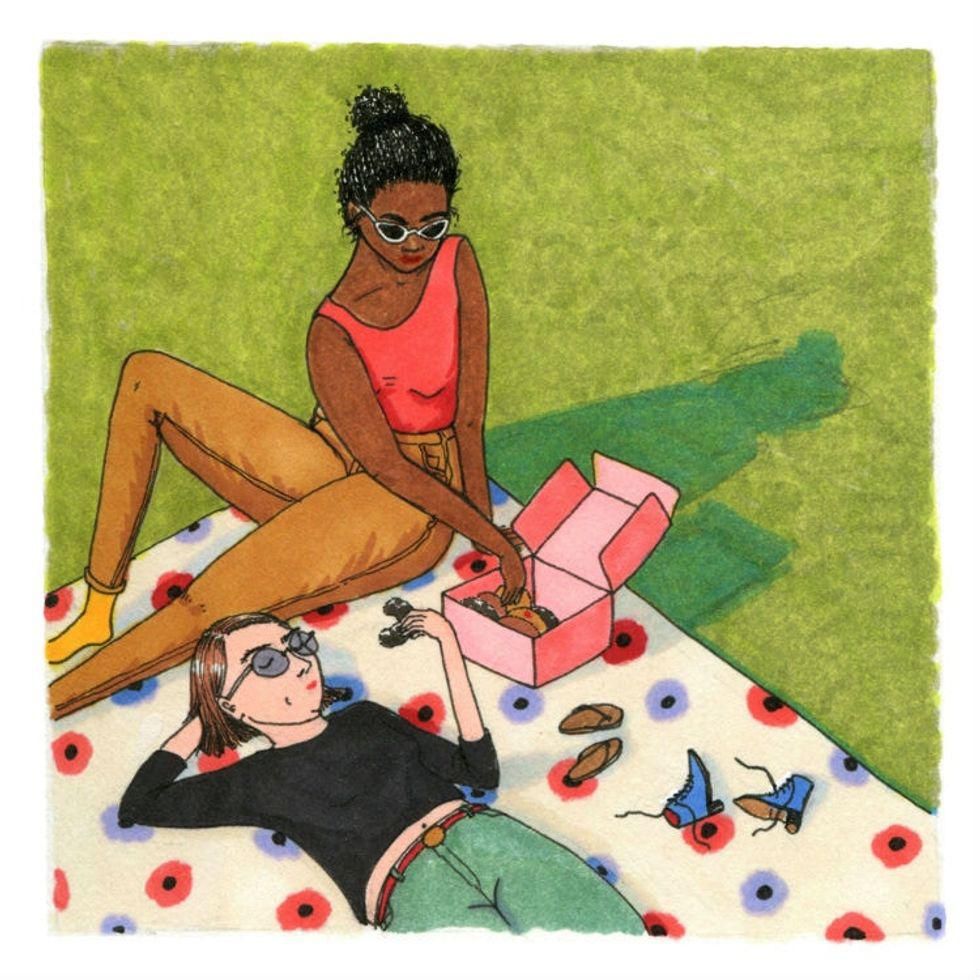 "I like drawing girls doing their everyday routine — just hanging out, not worried about what others are thinking," Nixon told Upworthy. "They're usually alone or with other girls. Their guard is down."
Editor's note: An image below contains partial nudity.
Capturing her subjects in this liberated light wasn't intentional at first, she explained.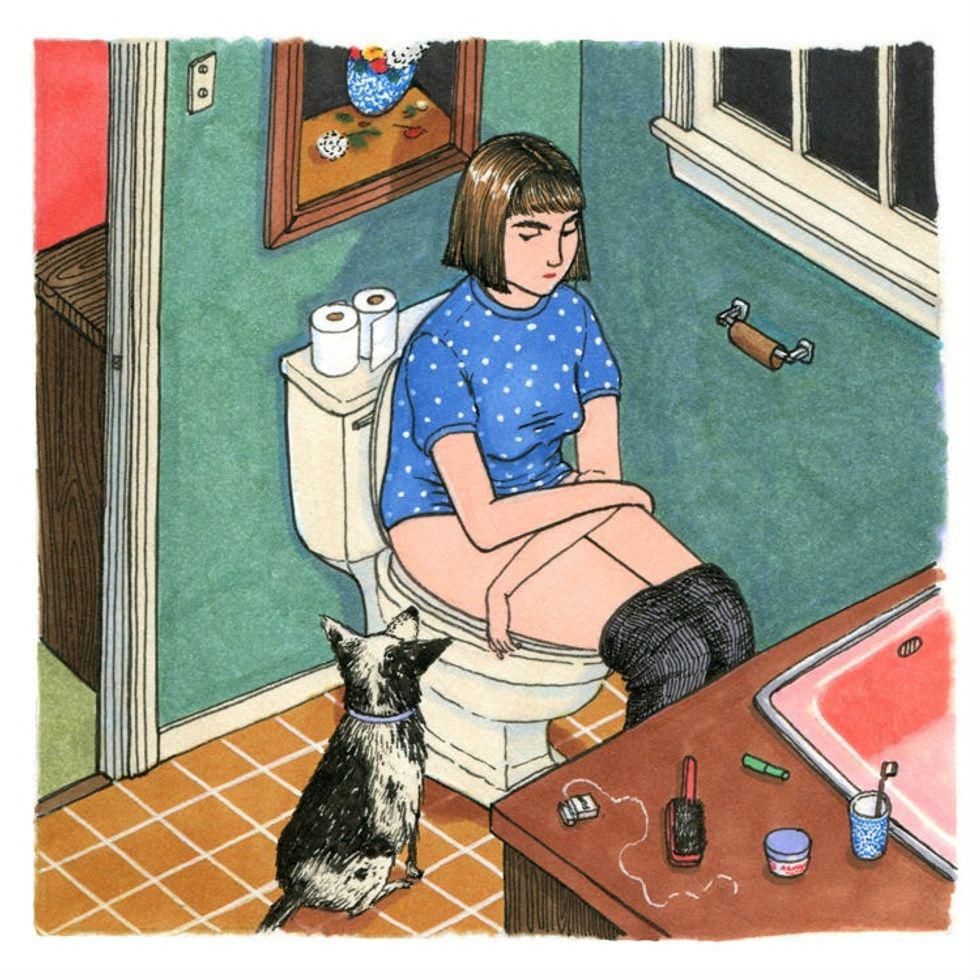 But when she started a 365-day challenge last April to create one art piece a day, the work started reflecting the nuances of her own life away from prying eyes — "I was kind of like, 'Oh, I'm brushing my teeth, so I'll draw that.'" — and a theme began to form.Her illustrations show how women look, away from the exhausting world where they're often judged more harshly than men.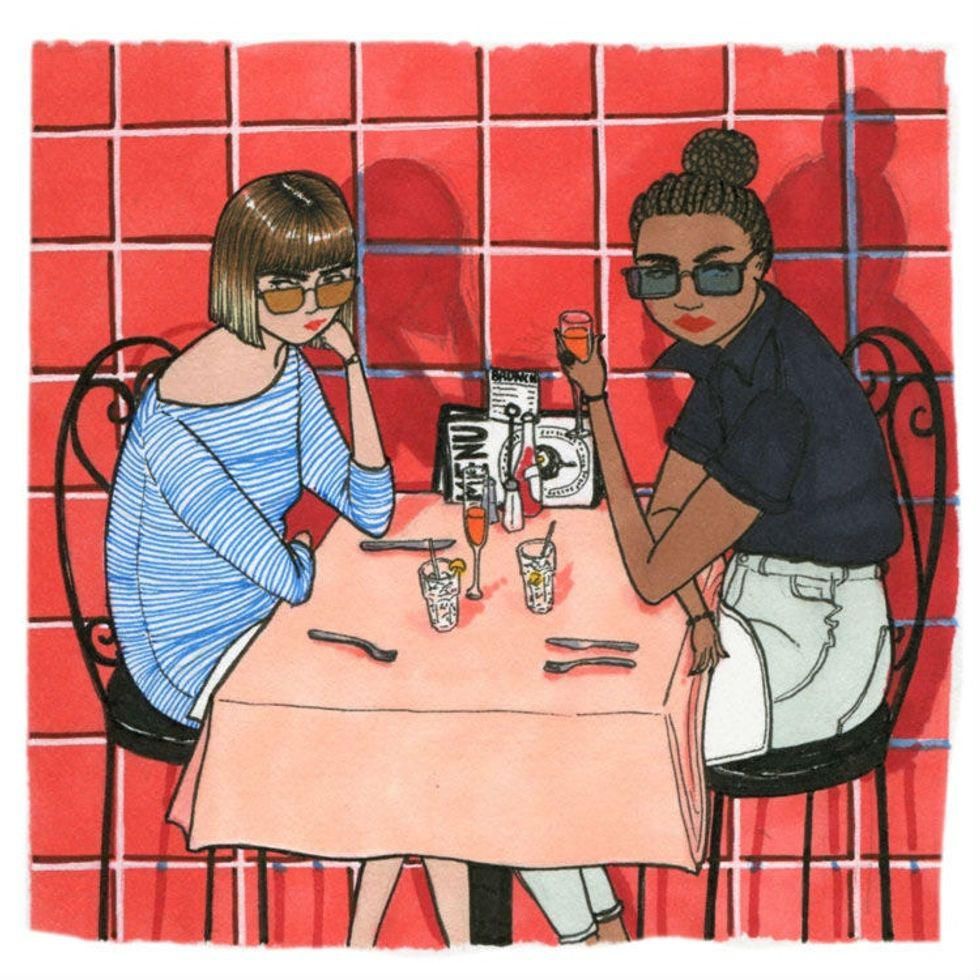 You also might notice none of the girls in her illustrations are smiling.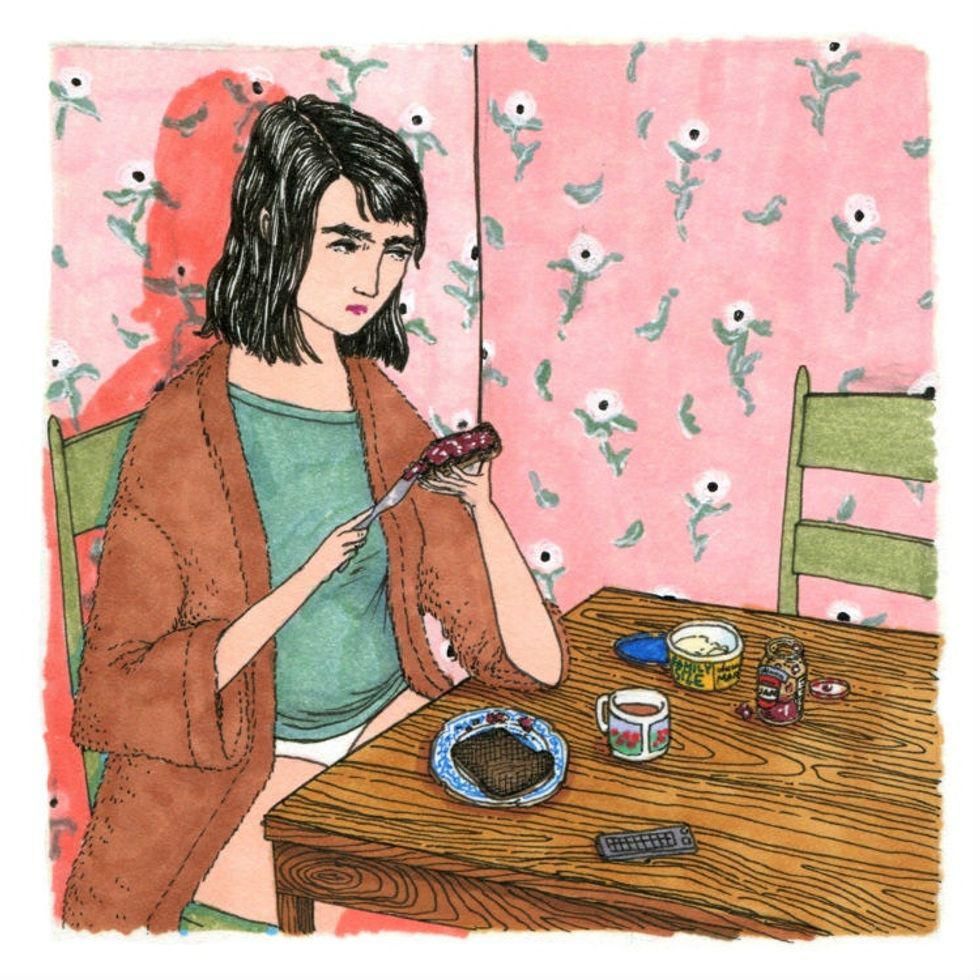 According to Nixon, that's a deliberate choice.
"I don't sit around smiling to myself," Nixon said, noting the double standard that exists in thinking women should always appear cheerful.
"I've been told, 'You need to smile more.' It's so infuriating. I wanted to show the way girls actually look, comfortably."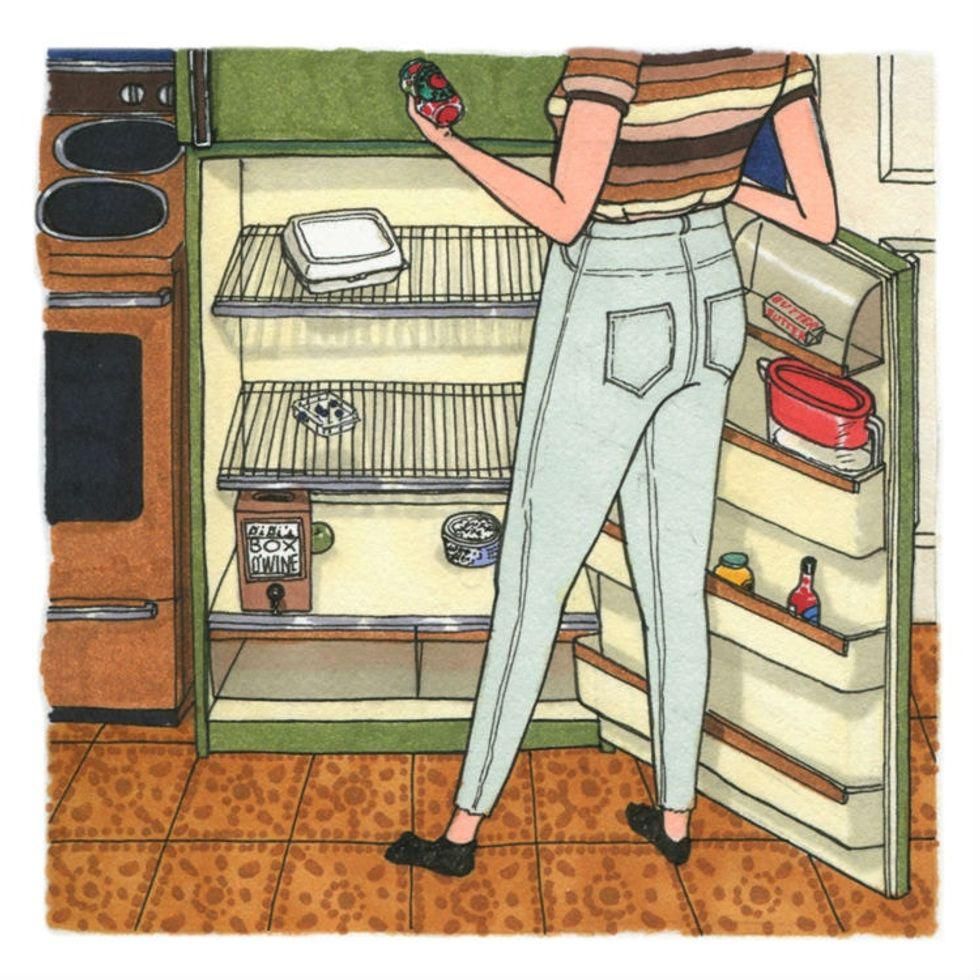 The theme of friendship is also an important one in Nixon's drawings.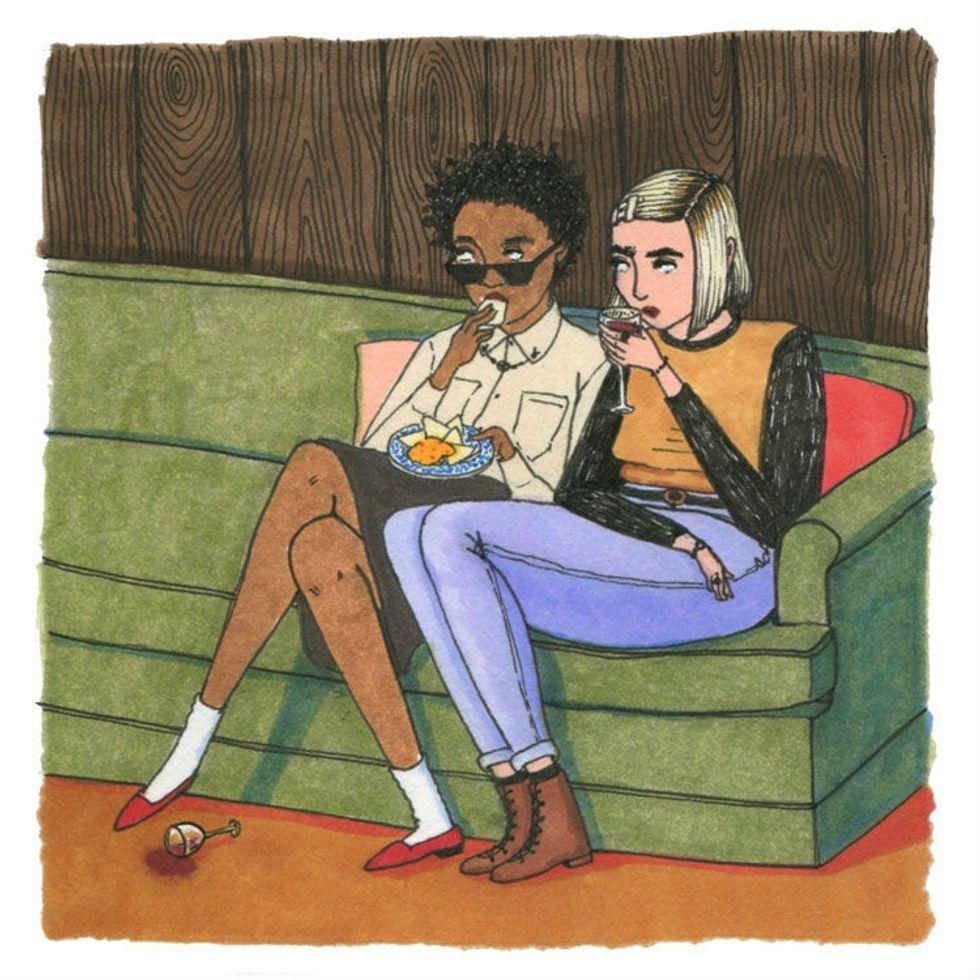 "I have four older sisters, so female friendship has always been a big part of my life," Nixon told The Huffington Post. "You gotta have someone to talk about periods with, and dudes just don't get it."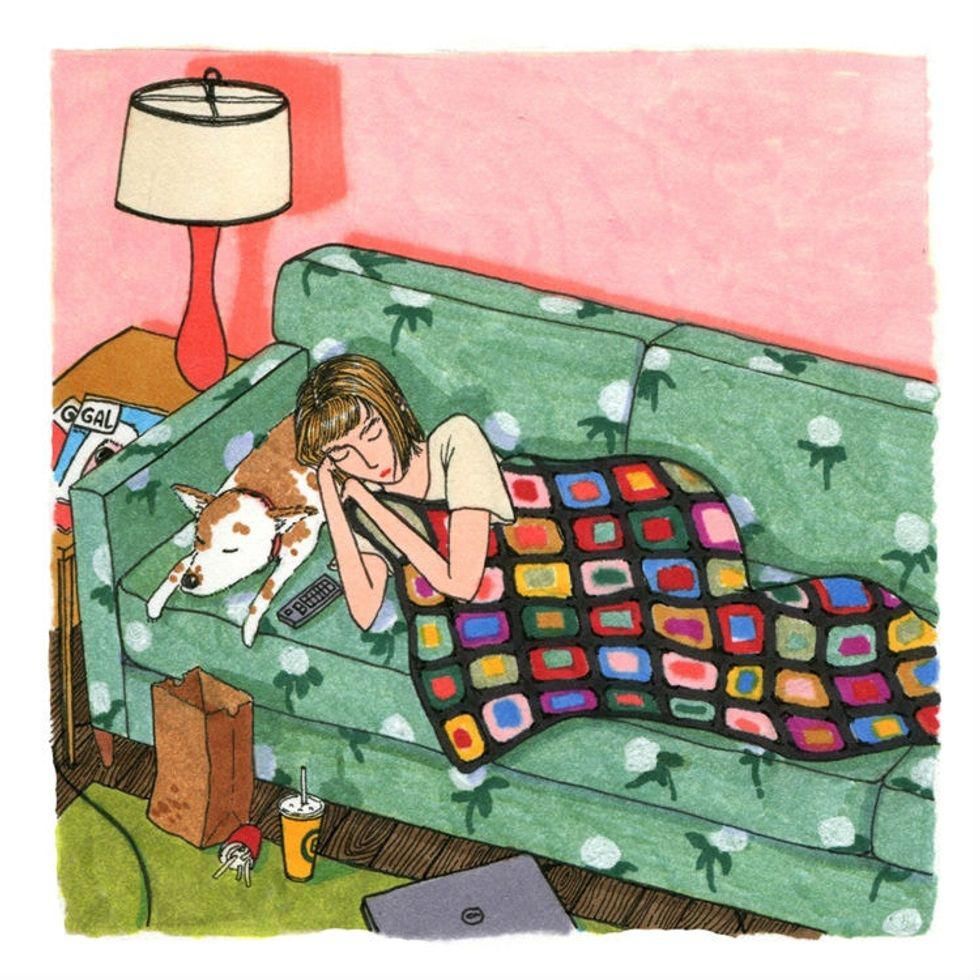 Creating relatable scenes was key to Nixon, too — from the details of women's lives to the physical shapes of their bodies.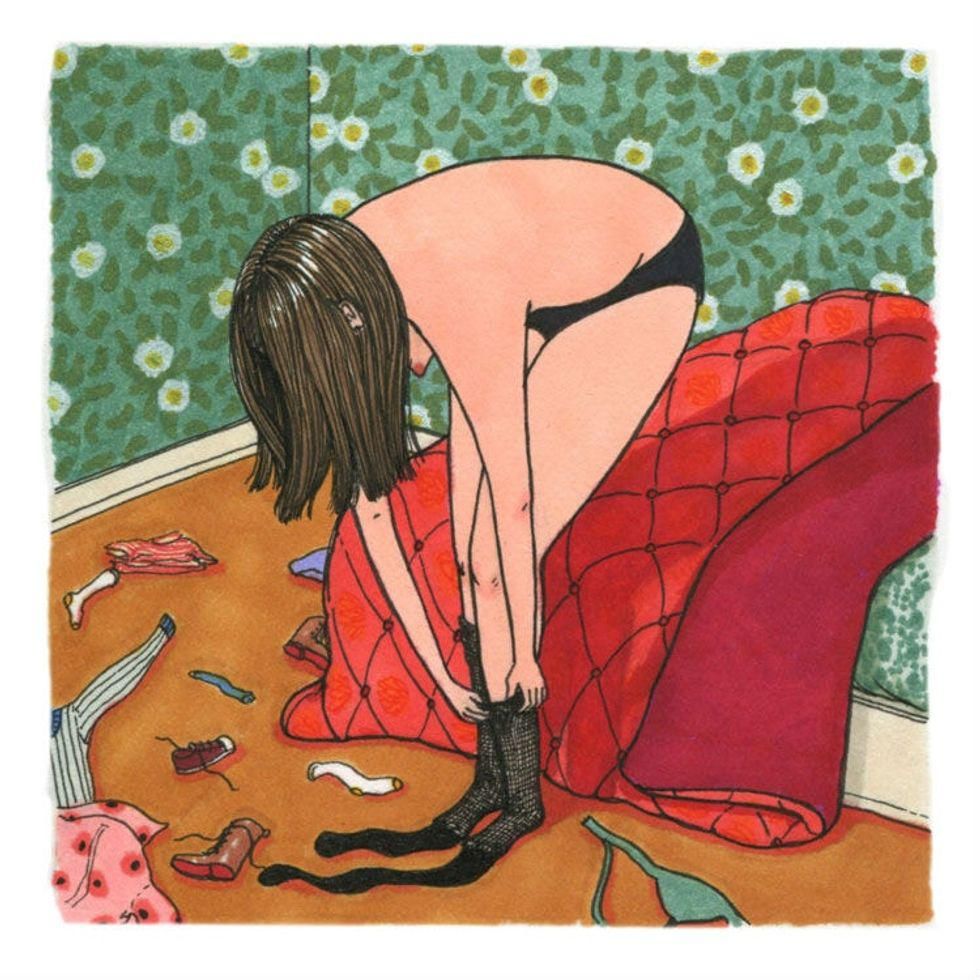 "It's important that the women I draw aren't rail thin with huge boobs," Nixon said. "I think there are enough images of bodies like that out in the world. The ladies I draw typically have small-ish, droopy breasts and thick thighs. They're kind of lumpy but in an attractive way. Just like real people."
The women in Nixon's work aren't real, but she hopes their stories are.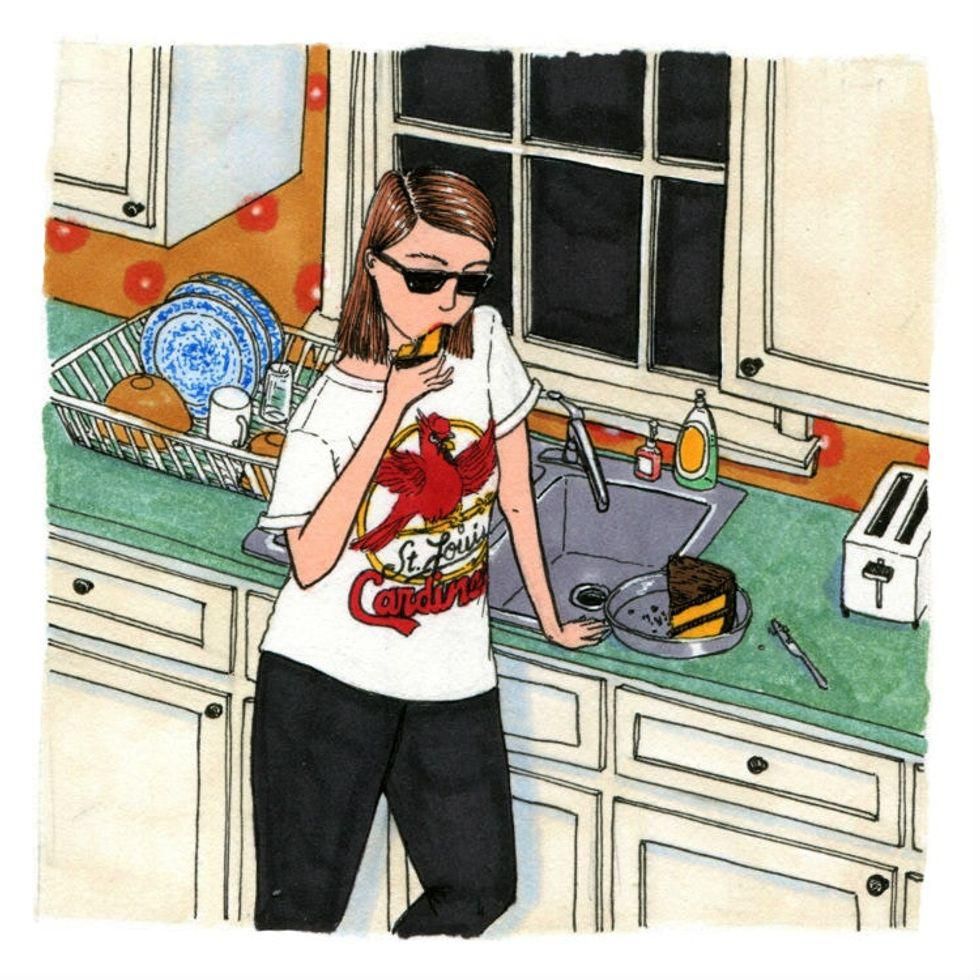 "One of my absolute favorite comments [on my work] is, 'Oh my God, it's me!'" she explained of the depictions.
"There's a little bit of beauty in [everyday life] and I wanted to bring that out."
You can view more of Nixon's artwork on her website and check out her prints for purchase on Etsy.
This article originally appeared on 04.15.16