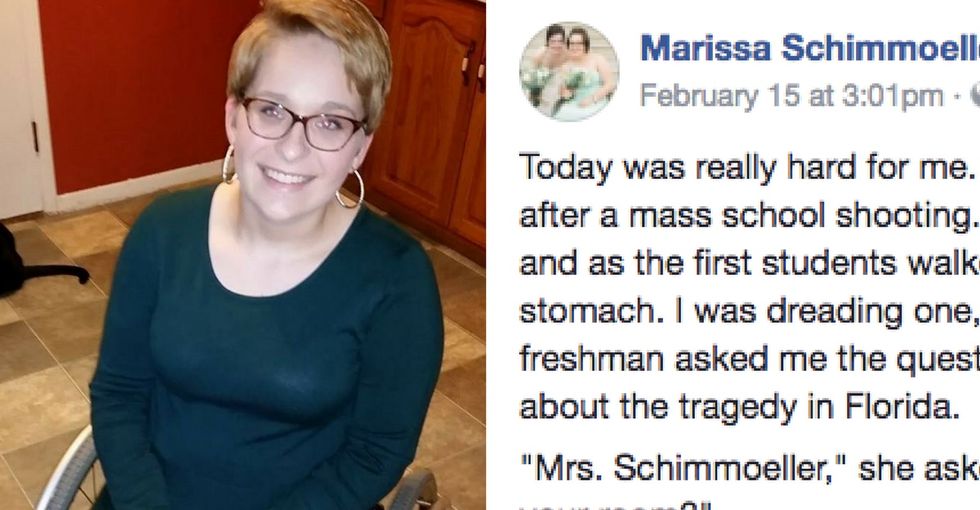 Marissa Schimmoeller teaches English at a high school in Ohio. She also happens to use a wheelchair.
As you may expect, Schimmoeller was on edge returning to work after the horrifying shooting at Marjory Stoneman Douglas High in Florida. "As the first students walked in, I began to feel the anxiety pooling in my stomach," she recollected from those first tense moments starting a new day.

But Schimmoeller was dreading one question specifically because she uses a wheelchair: "Mrs. Schimmoeller, what will we do if a shooter comes in your room?"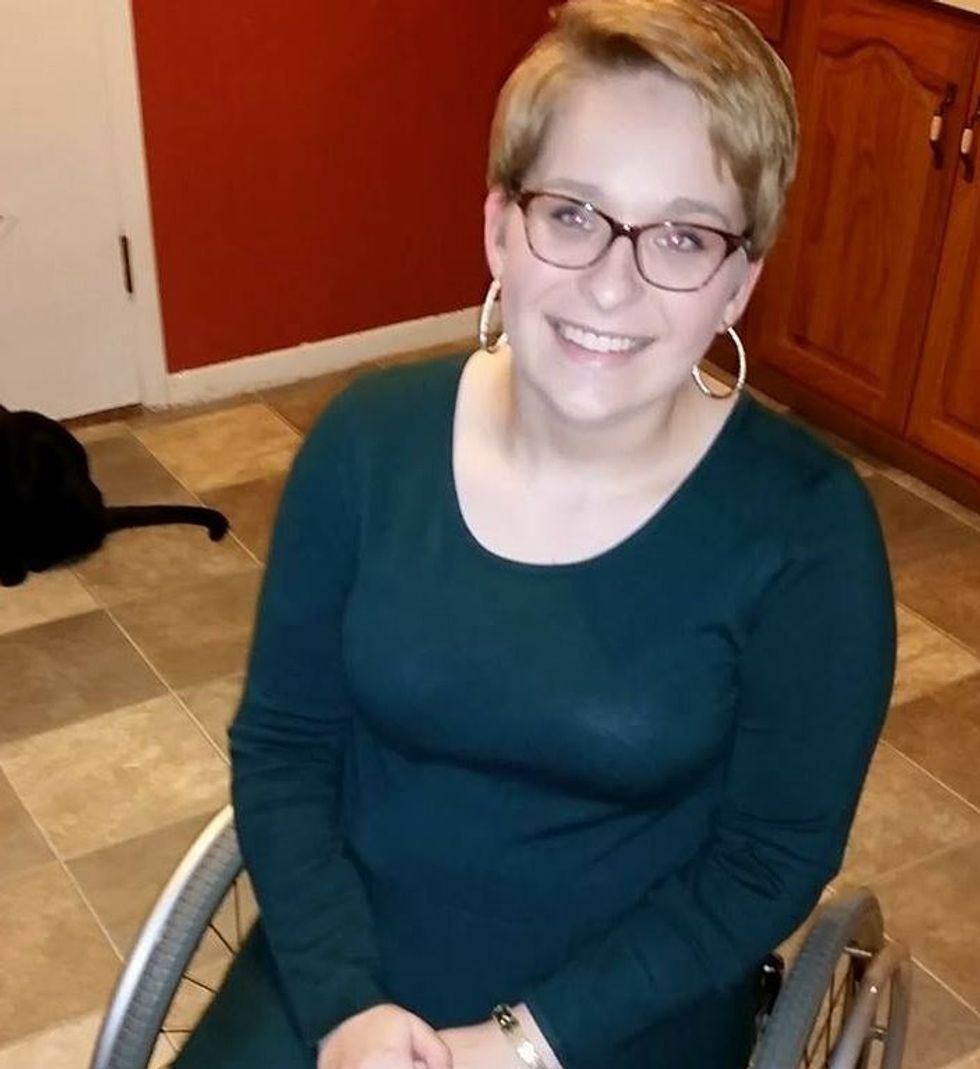 Photo courtesy of Marissa Schimmoeller.
---
Inevitably, the question was asked.
"My stomach sank," Schimmoeller wrote in a Facebook post on Feb. 15. "I launched into my pre-planned speech about our plan of action."
But then came the more difficult part of her answer, she noted — the part she'd especially been dreading.
"I want you to know that I care deeply about each and every one of you and that I will do everything I can to protect you," she assured them. "But, being in a wheelchair, I will not be able to protect you the way an able-bodied teacher will."
She continued: "If there is a chance for you to escape, I want you to go. Do not worry about me. Your safety is my number one priority."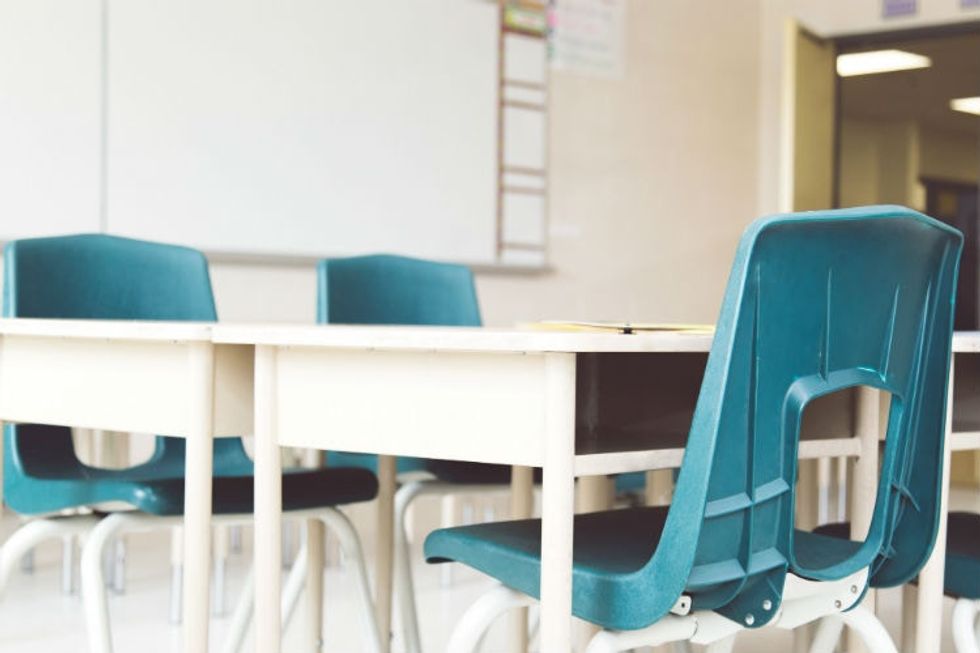 Photo via Marissa Schimmoeller.
Schimmoeller's big-hearted students are truly good. They're incredibly thoughtful. They care.
They're also having to think about things no teenager should: how to help their teacher (and themselves) survive a mass shooting.
That's not OK. That's not normal.
We are better than this.
You can support students taking action against gun violence at March for Our Lives or visit Everytown for Gun Safety to learn more and act.