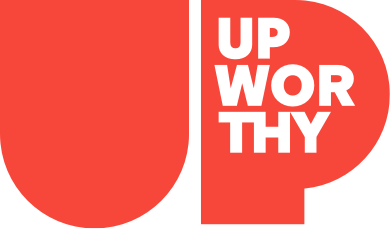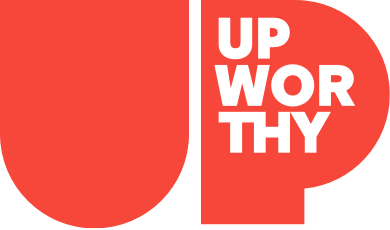 Stories Worth Sharing.

For People Who Give a Damn.
Sign up for the Upworthy newsletter:
(c) GOOD Inc. All Rights Reserved.
PS. You are doing great. Keep it up :<)
This website uses cookies in order to enhance your experience. Please review our Privacy Policy to learn how we may use cookies and how you can change your browser settings to disable cookies. By continuing to use this website without changing your settings, you consent to our use of cookies.
"Why is Dad So Mad"
Army veteran Seth Kastle had everything going for him when he came home from serving 16 years overseas. That's why it was so confusing to him when his life began to fall apart.
He had a job, a loving wife, family, and friends. He knew things would be different when he moved back to Kansas, but he didn't think they'd be that different. But he felt an extreme anger building up inside, a fire inside his chest that he couldn't explain or get rid of.
Kastle was unknowingly suffering from Post Traumatic Stress Disorder (PTSD), an anxiety disorder that can develop after experiencing or witnessing a traumatic event — like war.
Family
True
Verizon
Get stories worth sharing delivered to your inbox
If you're a Game of Thrones fan, then Gwendoline Christie aka Brienne of Tarth needs no introduction. While there was disappointment surrounding the finale, and the last season in general, Christie's character was one of the few to remain near and dear to the hearts of fans throughout it all.
Fans wept when they finally witnessed Ser Brienne of Tarth get knighted after six seasons of being one of the most honorable and integrity filled characters to grace the Game of Thrones screen.
Similarly, Brienne of Tarth's final tribute to Jaime Lannister left people both misty-eyed and eager to dedicate countless memes to the moment.
Culture
When Lily Evans set out to walk her dog, she had no idea the story of that walk would later go viral on the internet.
When she took to Twitter to recount her experience, she opened with a simple question, one that many men have probably wondered for a long time — though women already know the answer.
(Before you click through to the thread itself, note that Lily's Twitter account is expressly for adults and may be NSFW.)
More
Youtube
Flowers are a great way to express your feelings for someone. Red roses say, "I love you," but a whole garden of pink flowers screams it. One husband took the romantic gesture of getting your wife flowers to the next level.
Mr. and Mrs. Kuroki got married in 1956, and Mrs. Kuroki joined her husband on his dairy farm in Shintomi, Japan, The Telegraph reports. The couple lived a full life and had two kids. After 30 years of marriage, the couple planned on retiring and traveling around Japan, but those plans were soon dashed.
When she was 52, Mrs. Kuroki lost her vision due to complications from diabetes. Her blindness hit her hard, and she began staying inside all day. Mr. Kuroki knew his wife was depressed and wanted to do something to cheer her up.
Mr. Kuroki noticed some people stopping to admire his small garden of pink shibazakura flowers (also known as moss phlox) and got an idea. He couldn't take his wife to see the world, so he had to make the world come to his wife.
Family
Get stories worth sharing delivered to your inbox