Nature
Touching video shows a donkey overwhelmed with emotion after seeing the girl who raised him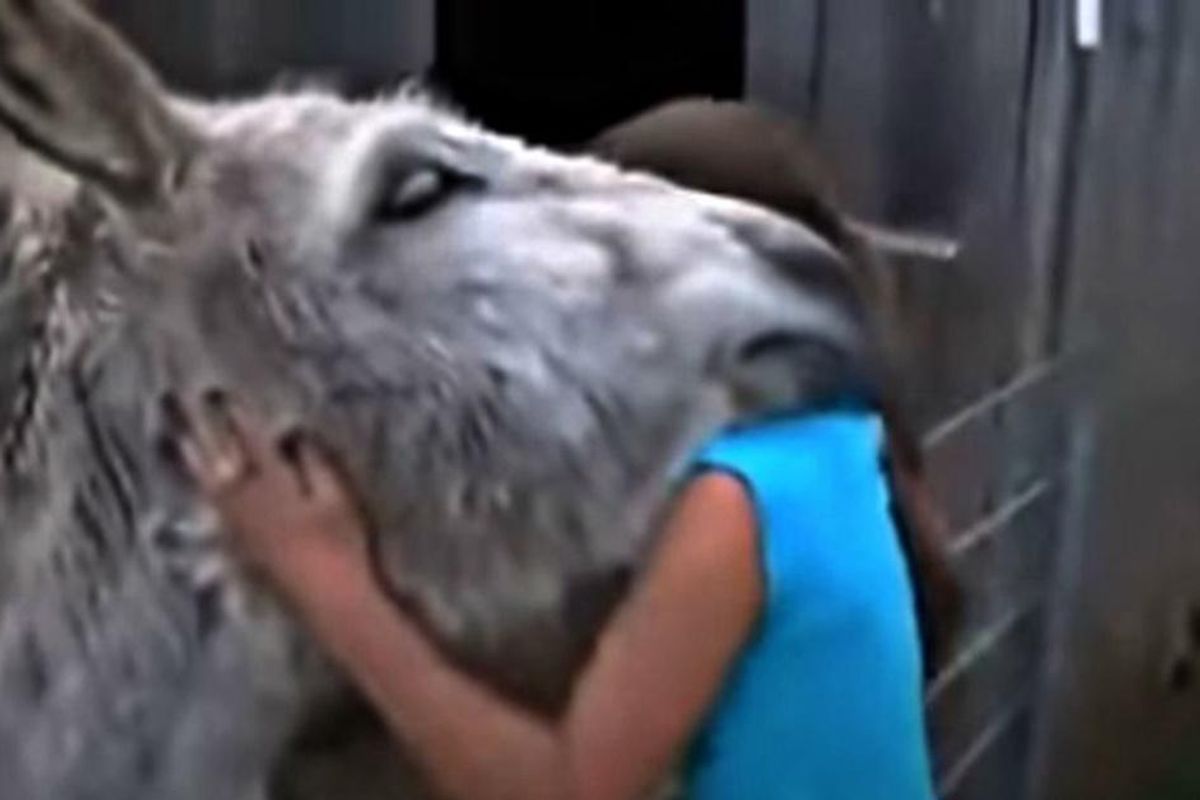 via Buitengebieden / Twitter
If there was ever any doubt that donkeys are capable of feeling deep emotions, the video below is pretty clear proof. In the short clip shared by Buitengebieden, a young girl is reunited with the donkey she raised and it's a real tear-jerker.

When the girl approaches the gate, the donkey lets out an enthusiastic bray as it trots over to greet her. She stretches out her arms and the donkey can't get enough of her. The donkey burrows his head into her and appears to be overwhelmed with emotion.
---
The video counters the common stereotype that donkeys aren't the most intelligent species.
In reality, the opposite is true. They are known to be gentle animals that form deep bonds. They have incredible memories — evidenced by the video — and are very affectionate.
They are also known to be incredibly loyal to people that they trust.
"How can people say that animals have no emotions, can't love, don't feel pain the same way we do. What a beautiful video," Twitter user Dino Johnson said in response to the clip.
"Love never forgets, especially when it's between a human and an animal. Lovely to see such genuine affection," Candy Krause remarked.
This donkey is reunited with the girl who raised it.. https://t.co/SAWNOhqESr

— Buitengebieden (@Buitengebieden) 1621784910.0