Well Being
Romanticizing? Or false advertising? What's really behind TikTok's 'that girl' trend.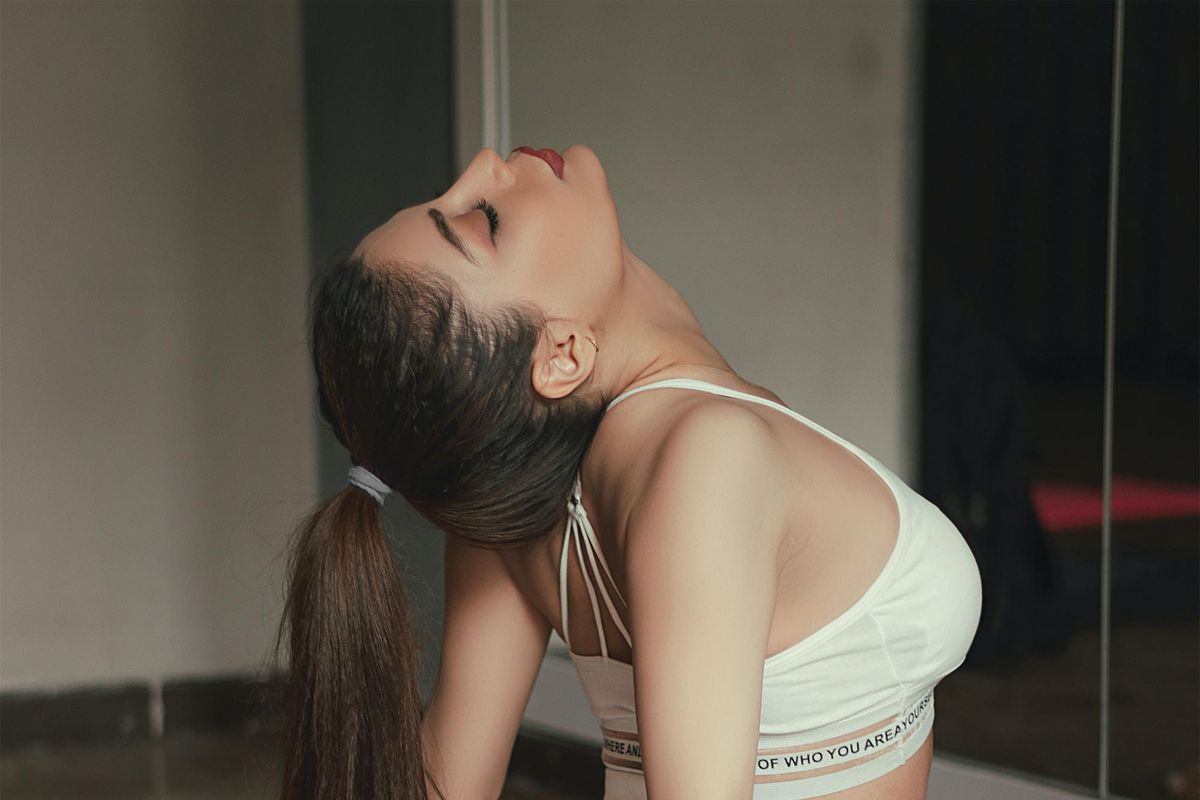 Gracing our phone screens since April, the "that girl" TikTok trend shows us an archetypal, if not stereotypical, wellness formula usually consisting of an early morning wake up + healthy breakfast (plant-based, preferably) + wellness activity + goal setting. Have this done before 7 a.m., then go boldly forth into your new day with full confidence that you have earned your happiness. Document it all for the world to see, and voila, you have now become "that girl."
@__butterflly__

Perfect 'That girl' morning routine🦋 #thatgirl #morning #routine #perfect #aesthetic #fypシ #foryou #viral #blowup #foryoupage #iphone11 #fy #like
On the one hand, "that girl" encourages us all to bring our A-game every day. By offering a small snapshot of what our lives could look and feel like if we really committed to morning routines, we can find motivation to follow through on our goals. And hey, if multiple studies show that faking it till you make it actually works, then maybe posting that yoga routine will genuinely boost confidence and help it stick. Nothing wrong with that.
And "that girl" inspires us to find joy in the small things, even our daily habits. Much like the #maincharacter trend, which encourages everyone to see themselves as the hero of their own story, "that girl" is all about romanticizing life. Sometimes, that can be good medicine.
However, things that at first glance appear empowering can often have more insidious effects on mental health.
---
For example, when it presents a narrow view of wellness. Though you'd think that we could move beyond picturing healthy eating as avocado toast and celery juice, trends like "that girl" allow that narrow view to permeate. The biggest danger of this message being that good health is only a result of a privileged lifestyle. Not everyone can easily have access to fermented coconut yogurt and goji berries; only a certain few, therefore, can trully become "that girl," even though everyone should, apparently, be striving to become "that girl." Yikes, even writing out this logic is exhausting.
In this instance, wellness takes on an all-or-nothing attitude. Where instead of one person jogging at the crack of dawn in their Lululemons, everyone is, and therefore you should be too. It seems harmless enough, but when women, especially young girls, are being bombarded with images of extremely low calorie diets, and only one aspirational body type, it's a recipe for disappointment. If not worse.
all that the that girl trend did to me is give me an eating disorder and made me hate my life :(

— ꧁MilkyOnce꧂ (@꧁MilkyOnce꧂) 1624827292.0
Of course, we can't put all the blame on "that girl." This idolizing of a certain aesthetic of health and success is no new trend. "That girl" goes by many names: girlboss, bossbabe, bosslady. Whatever moniker she takes on, "that girl" is here to tell us to wake up earlier, eat cleaner, get the reps in, and you can be everything you want to be. And before TikTok and Instagram, "that girl" showed up in magazines, showing us all exactly what to do to have the perfect life.
The real question here is: Why won't this trend die? Why does it continue to reinvent itself even in a digital space? What is so intoxicating about the idea of perfection that generations of women have become addicted? In a word, it's control. The dizzying high of knowing deep in your bones that Z always follows X and Y. That if you control your body, you control your life, and if you control your life, you control destiny. You will be worthy. And at the heart of many women, there is a fear of UNworthiness. If that uncomfortable, unattainable, downright rigid routine keeps you at arm's length from the dreaded UNworthiness? Then sobeit.
Though this is not the first time TikTok has inadvertently promoted body image issues, in an interview with Refinery29, a company spokesperson stated "Being true to yourself is celebrated and encouraged on TikTok. As a platform, we're focused on safeguarding our community from harmful content and behaviours while supporting an inclusive – and body-positive – environment." Because the platform has had several trends that actually advocate body positivity, in addition to viral success stories of self-love, there's reason to believe the platform can help break the social media mold on beauty standards.
After all, nothing is inherently wrong with the desire for self-improvement, but there's no need for women to be "that girl," if they don't want to, or can't. They're perfectly fine being themselves.