This Is The Most Depressing Version Of Google Maps I've Ever Seen
What do you get when you combine Google maps and a bunch of info about household income? Only one of the most fascinating things ever to happen because of the census.
02.08.13
Colder colors mean wealthier neighborhoods; warmer colors mean poorer ones. Whoever thought segregation could be this hypnotic, am I right? Here are some cities (US only):
Los Angeles, California:
---

Cleveland, Ohio: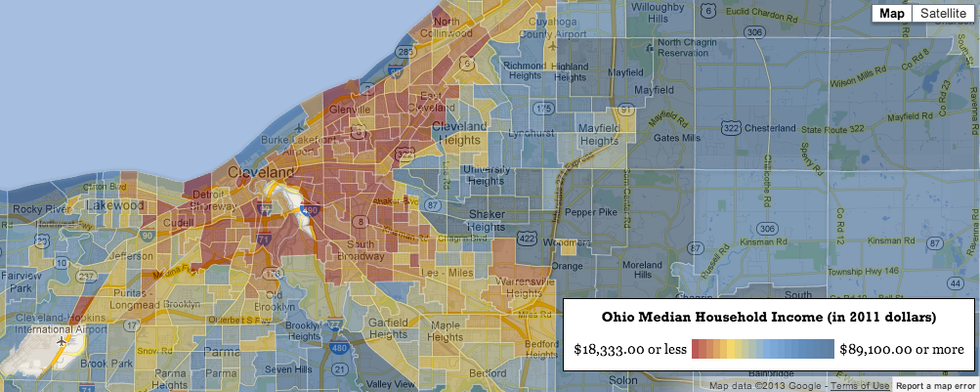 Houston, Texas: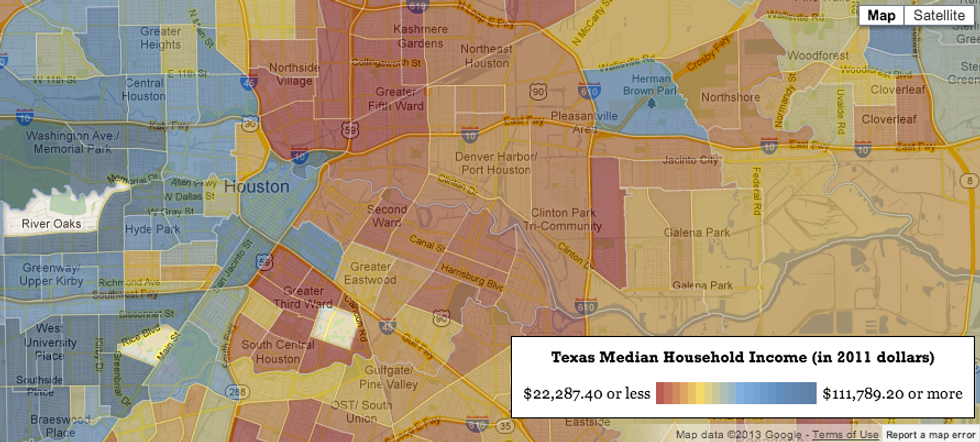 Washington, D.C.: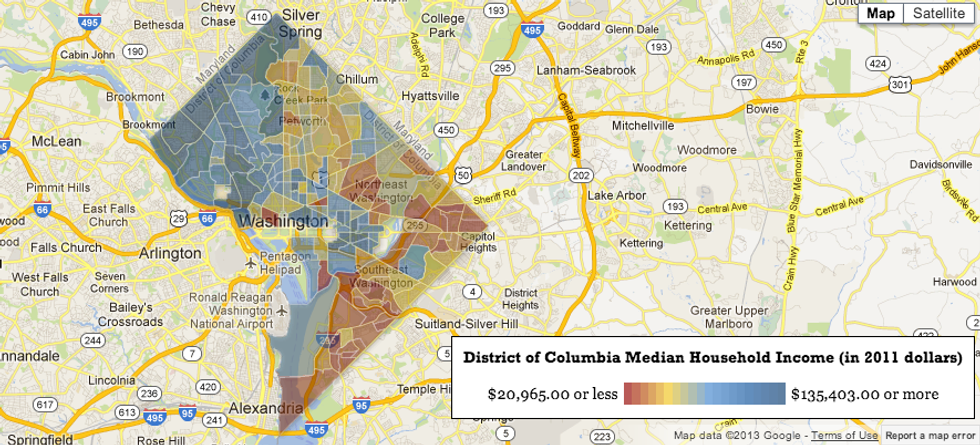 Detroit, Michigan:

Philadelphia, Pennsylvania: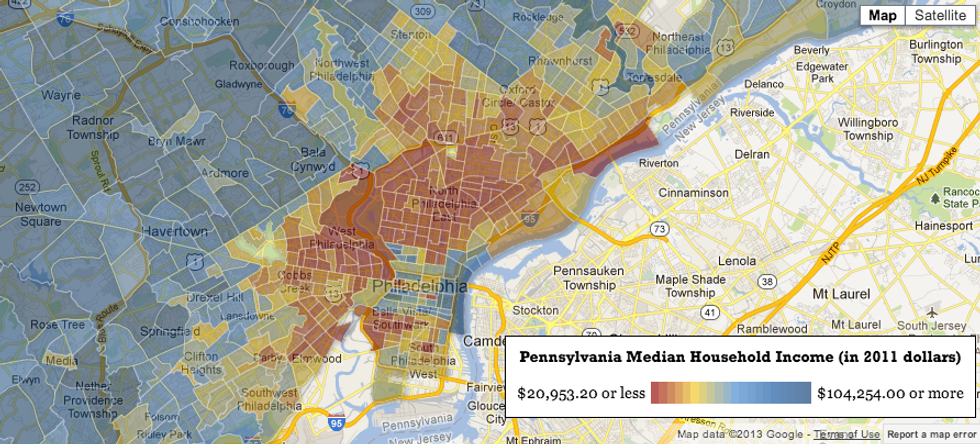 Atlanta, Georgia: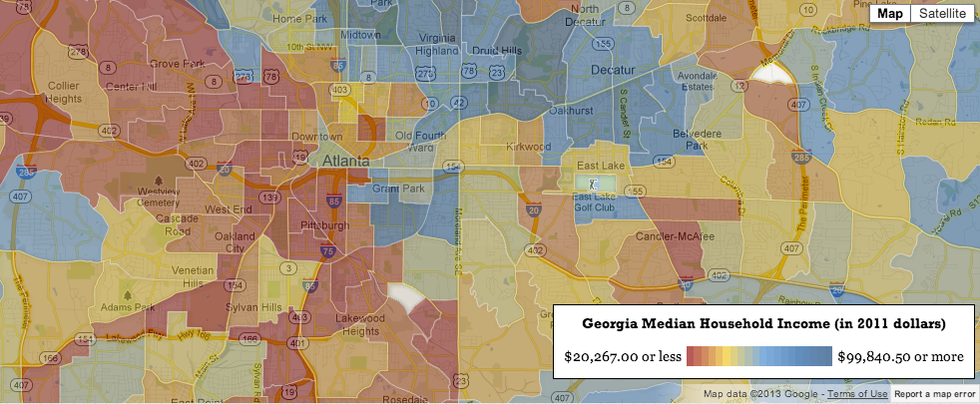 Las Vegas, Nevada: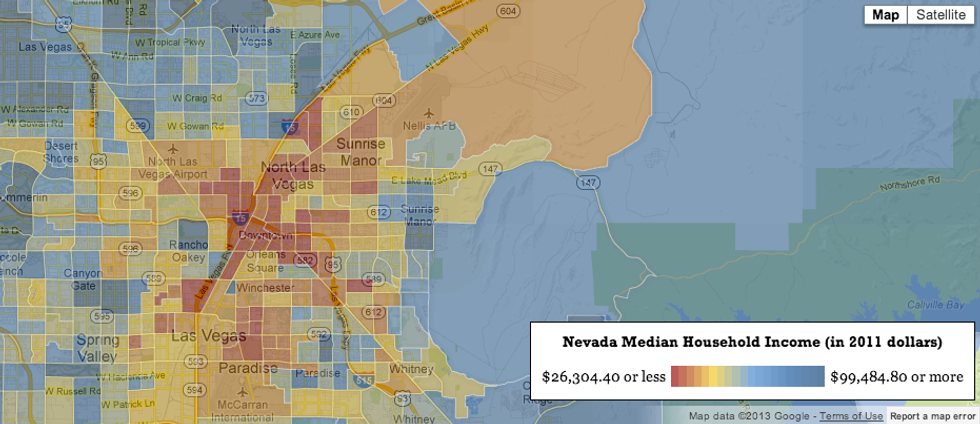 If you don't see your city, check out Rich Blocks, Poor Blocks to find it.
More