Most Shared
This artist is fighting back against selfie culture by 'dying' at the world's most popular landmarks.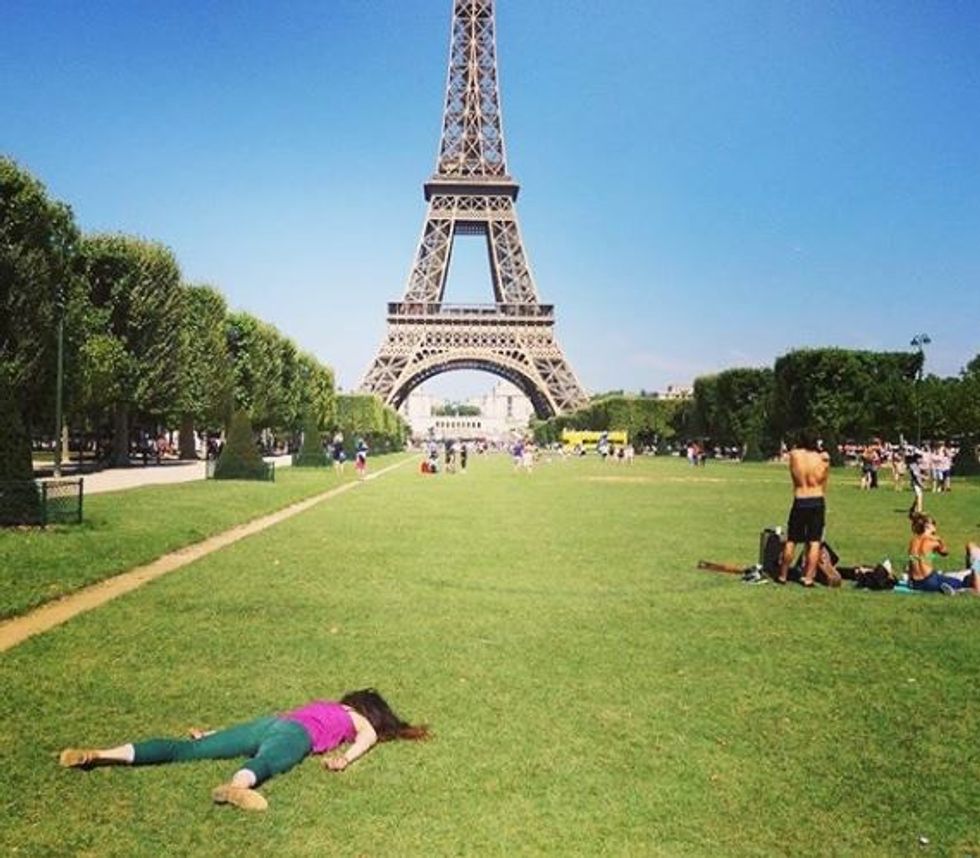 Remember 15 years ago when taking a photo of yourself seemed like the height of narcissism? Nowadays, when people visit a landmark or beautiful landscape, they don't take a photo to document its beauty; instead, they stand in front of it and make themselves the subject of the picture.
Then they post the photo on social media and the underlying message is: "Look at me standing at this location."
Artist Stephanie Leigh Rose is fighting back against selfie culture with an Instagram page called STEFDIES. It's a performance art piece where Rose plays dead at historical sites and landmarks and captures people's reactions.
---
One of her main goals with the project is to call out how people stage their lives for social media.
"In the current culture of selfie stick-Kardashian-YouTube-Photoshopped-mememememe sh*tshows, we have forgotten what it means to take or treasure a photograph," she explains in her mission statement.
"We live in a virtual reality obsessed culture," she continues. "Nothing is what it truly is, especially in photographs. Everything is airbrushed, circle light enhanced, prop centric, and enhanced. Everything is staged. We are all merely players."
Her art is also a reminder that we're all going to die someday and to enjoy life while we're still above ground.
"The STEFDIES series reminds us we will one day die, like our face down figure," a review on her website reads. "Hence seeing her in the photograph wakes up not only the image but us. Here is our dead body outside Big Ben… We are given the opportunity to 'die before we die' and really take in the moment in the photo as we must in life. It is not about death, it is about life."
Here are some of STEFDIES' best photos.
Myrtos Beach, Kefalonia
Iceland
Las Vegas, Nevada
London, England
Sardinia
Paris, France
Corse, France
Walt Disney World
San Francisco, California
Milwaukee, Wisconsin
Santa's workshop