Awards
100-year-old man has worked at the same company for 84 years, taking dedication to a new level
Can you fathom working for the same company for almost your entire life? Walter Orthmann can.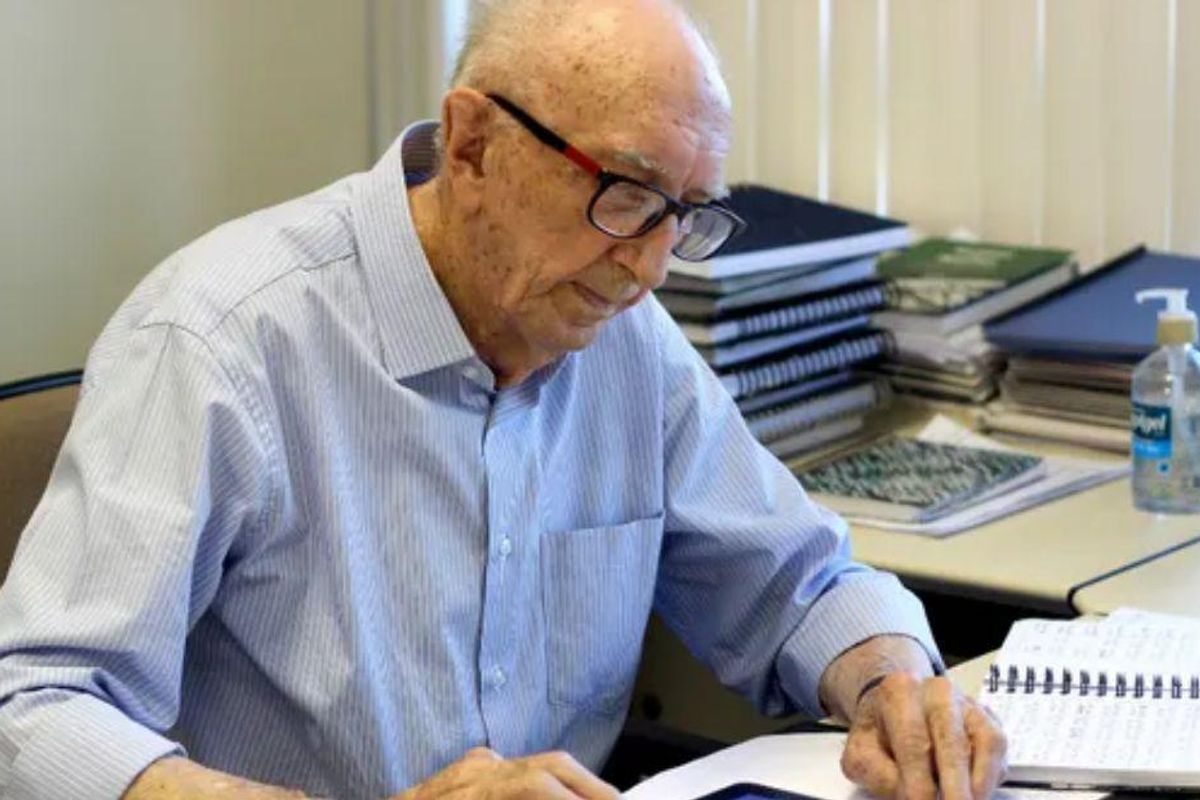 Would you want to work for the same company for most of your life? Usually, after a handful of years, people are ready to move on to something new; it's a perfectly normal occurrence. But for one Brazilian man it wasn't. That's right, there's a man out in the world who has spent the vast majority of his life not only working, but working for the same company. Guinness World Records shared the story of record breaker Walter Orthmann, who has been working at the same company for 84 years and 9 days, verified on January 6, 2022.
It's important to note that Orthmann broke his own record, first set in 2019 when he had been working for 81 years and 85 days. Can you imagine?
---
Orthmann, who turned 100 years old in April 2022, started working for Industrias Renaux S.A. (now known as RenauxView), a textile company based in Santa Catarina, Brazil, in 1938. He was 15.
His family had fallen on tough times and young Walter was tasked with finding a job. Because he was born in Brusque, a small town in Santa Catarina with a large German population, he could speak pretty good German, which made him stand out to his future employer.
"Back in 1938, kids were expected to work to help support the family. As the oldest son of five, my mother took me to find a job at the age of 14," Orthmann said.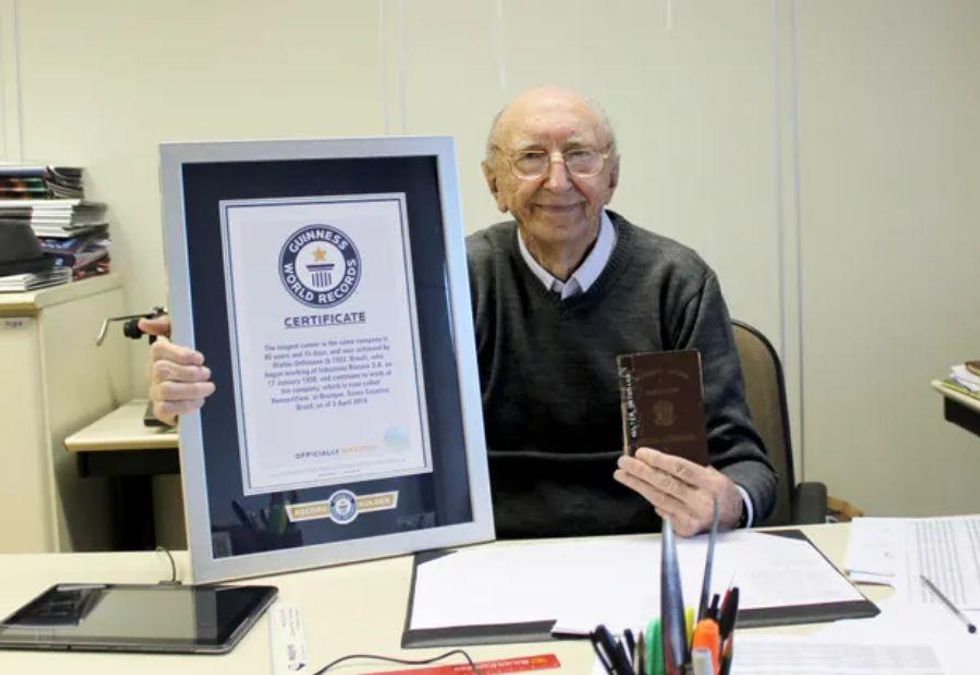 Even though he got a job out of absolute necessity, he was eager to get started. His willingness to learn and prove himself led to him moving swiftly up the ladder at RenauxView. He started as a shipping assistant, then was promoted to a position in sales and eventually became sales manager.
Obviously, Walter Orthmann has seen a lot in his life—not just at his job, where you can imagine a lot has changed since 1937, but also in the world around him. He credits his long tenure at the company to his willingness to adapt with the times.
Interestingly, it seems that Orthmann continues to work because he wants to and not out of any necessity. Why would a 100-year-old man still need to work? He loves what he does and doesn't really see the point in stopping if he's still able to do it. Although the idea of working until the age of 100 seems absolutely ludicrous to most of us, some older people like to find ways to keep busy. Personally, gardening sounds like a better option, but if Walter's happy, I'm happy for him.
"I don't do much planning, nor care much about tomorrow," Orthmann said, sharing his belief in remaining in the present. "All I care about is that tomorrow will be another day in which I will wake up, get up, exercise and go to work; you need to get busy with the present, not the past or the future. Here and now is what counts. So, let's go to work!"