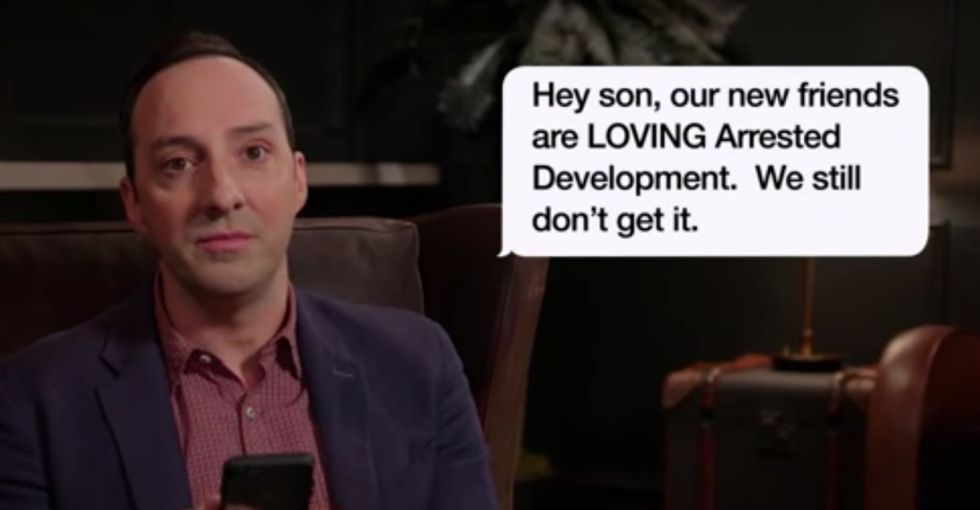 In honor of Mother's Day, Jimmy Kimmel asked celebrities to read very real texts from their own moms:
It did not disappoint.
Anna Faris' mom, for instance, said she believes her daughter is the greatest actress of her generation but also needs Faris to remember to wear sunscreen.
And that's a message urgent enough to send at 3:34 a.m.
---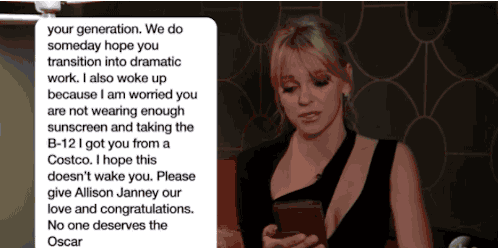 GIF via "Jimmy Kimmel Live."
Then there's Jack McBrayer. He sends his mom a Christmas ornament for the tree every holiday season. But after receiving the last one, she had quite the morbid response.
"Thank you, Jack. Hope you live long enough to see it in person."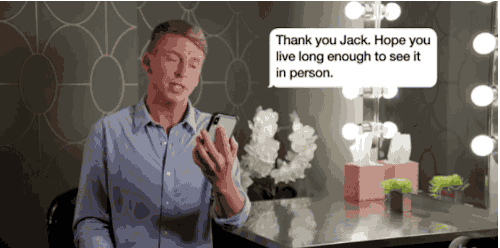 GIF via "Jimmy Kimmel Live."
Kristen Bell's mom asked her daughter for insider information on who was going to take home Academy Awards.
Because Oscar hosts can just pass out that information like candy apparently.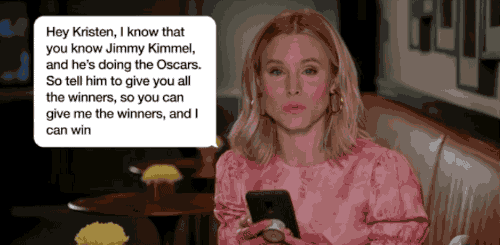 GIF via "Jimmy Kimmel Live."
Tony Hale's mom was supportive but also candid about her complete failure to keep up with her son's on-screen storylines.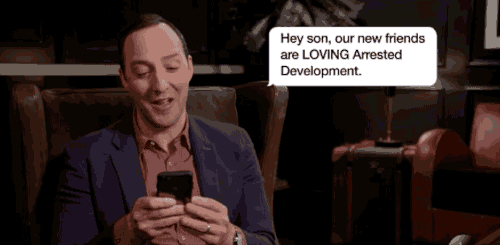 GIF via "JImmy Kimmel Live."
Will Forte's mom enjoyed sending her son a series of duck emojis.
Literally that was it.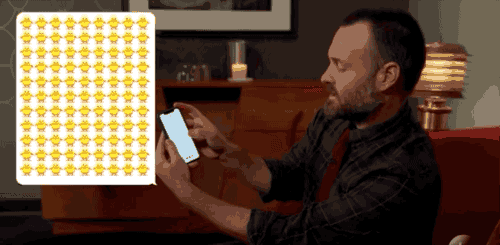 GIF via "Jimmy Kimmel Live."
Anthony Anderson's mom had a straightforward (if not unusual) demand of her son for Mother's Day: a room in Vegas. Now.
As any mom should!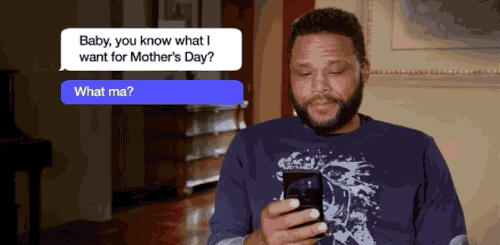 GIF via "JImmy Kimmel Live."
OK, so some (most?) moms aren't experts at texting.
But who cares? Tech-savviness isn't a prerequisite to good parenting, right? Unconditional love — now that's a little more necessary.
If you're celebrating a mom in your life who has gone above and beyond this Mother's Day, make sure to text — or maybe pick up the phone and actually call — to express how much they mean to you.
Happy Mother's Day! 💖