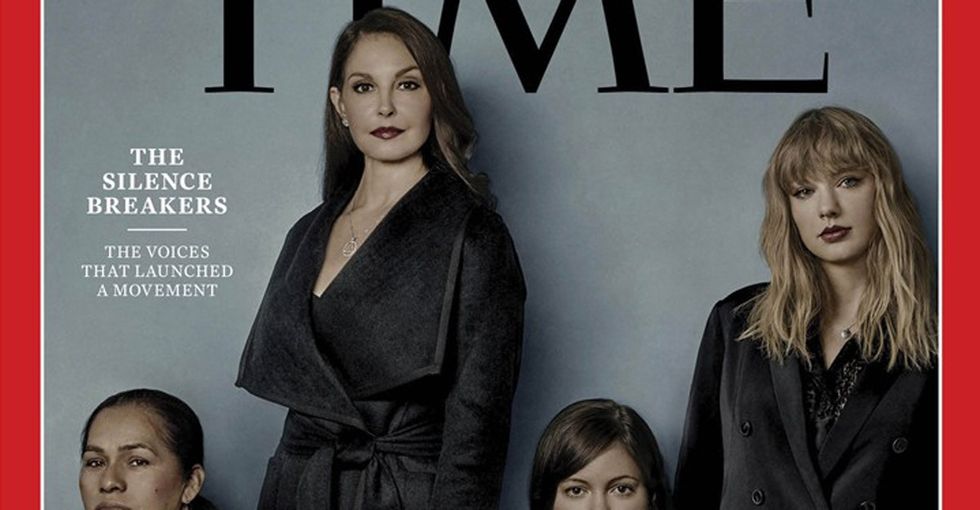 This is the sixth edition of "This week in black women," a weekly column dedicated to signal-boosting the black women who make the world spin.
This week, I'm cheering for Atlanta's mayor-elect, Tarana Burke, and two books sure to land on your wishlist. Support these women! Pay these women! Follow them! Encourage them! Let's do this.
"We see you": Tarana Burke
In 2006, activist Tarana Burke founded the Me Too movement as a way to help survivors of sexual assault and violence. More than a decade later, Burke's work became part of a pivotal national conversation about survivors and sexual predators, particularly in the workplace. For her work, Burke was recognized as part of Time magazine's collective person of the year, along with other "Silence Breakers" of the #MeToo movement.
---
I love the internet. Thank you @dairajean (IG) for doing what @time should have! The only #PersonOfTheYear we ackno… https://t.co/4MN5cZ6yPv

— Yaba Blay (@Yaba Blay)1512582033.0
But, to the consternation of many of her devoted fans, she was left off the widely celebrated cover. So we're here to shout you out and praise your excellent work, Ms. Burke.
"This is just the start. I've been saying from the beginning it's not just a moment, it's a movement," Burke said in an interview with Time. "Now the work really begins."
Thank you EVERYONE!! Especially all of you who rang the alarm when you thought I wasn't being acknowledged. I could… https://t.co/woG3mSivHy

— Tarana (@Tarana)1512564225.0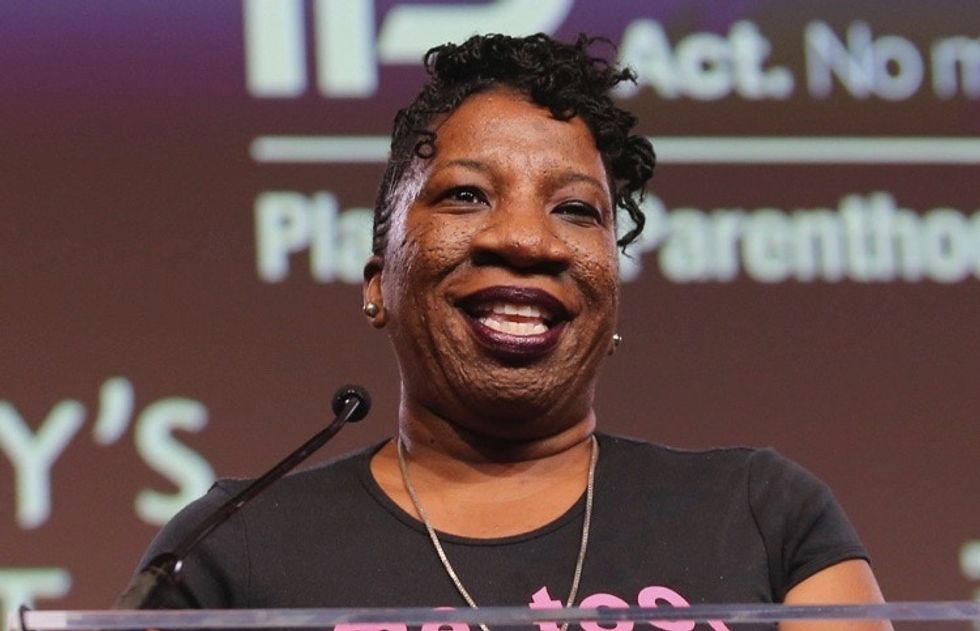 Photo by Chirag Wakaskar/Pacific Press/Sipa USA via AP Images.
"Taking care of business": Keisha Lance Bottoms
In a narrow victory, Keisha Lance Bottoms was elected the mayor of Atlanta. There is something so encouraging and affirming about a black woman named Keisha running one of the largest cities in the country. It's a beautiful name, steeped in black girl magic, which in many circles may have drawn ire or limited her opportunities. But instead, Keisha Lance Bottoms was elected by the people to lead her city. What a time to be alive.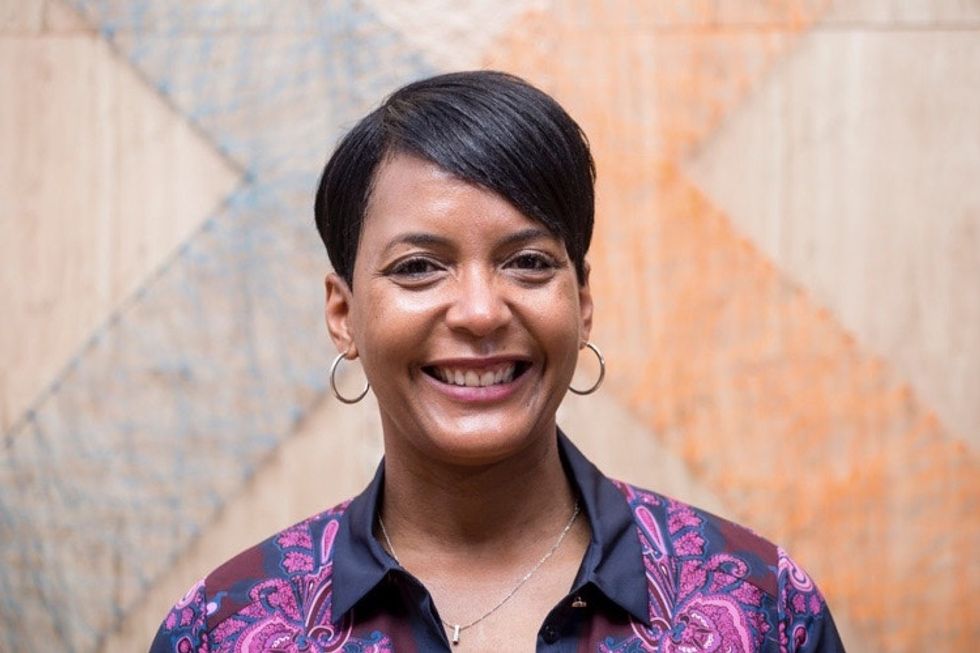 Photo by Craig Barritt/Getty Images for Lindt.
If you're dreaming of a black Christmas...
It's the season of giving, and this week, I discovered two awesome books that would make great gifts for the kiddos in your life.
The first is the "Black Queens" coloring book. It's got affirmations, encouraging quotations, and of course, ample room to color and draw.
I MADE A COLOURING BOOK 😊 https://t.co/WrGfHBP5Np

— danielle murrell cox (@danielle murrell cox)1512282349.0
The second is "Little Leaders: Bold Women In Black History." With darling illustrations and short, easy to read biographies, the book is perfect for children and the young at heart.
My debut book #LittleLeaders Bold Women in Black History ( @LittleBrownYR ) hits stores Dec 5! You can preorder now… https://t.co/ODgXmKcZio

— Vashti Harrison (@Vashti Harrison)1509660814.0
Final thoughts: Aisha Alexander
This country has a long way to go, but some days, it feels good to reflect on how far we've come.
My grandfather is a 96 year old Charlotte native. He wasnt the allowed to vote until he was 44 years old when the… https://t.co/XjekLxNiNv

— Aisha Alexander🏁 (@Aisha Alexander🏁)1512421869.0
​Note: We were not paid by the authors to promote the books included in this post (we would tell you!). We just think it's just awesome to see black women lifting up and celebrating other black women.