More
Taylor Swift believes elections matter and just wrote a huge check to prove it.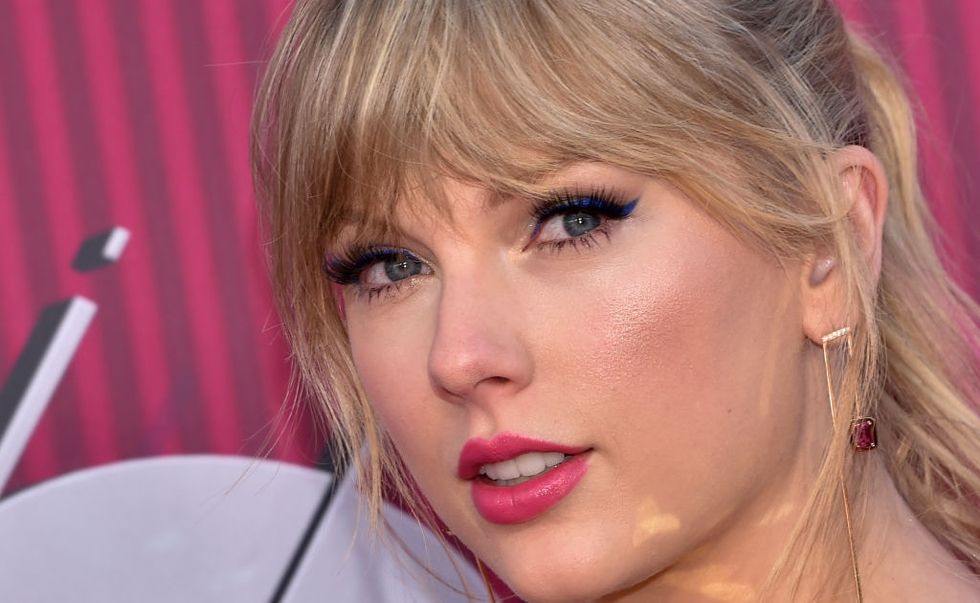 CHRIS DELMAS/AFP/Getty Images
Taylor Swift has been really upping her game. The singer, who's remained staunchly apolitical for most of her career, has made one thing very clear in the past year: Our current civil rights climate isn't one in which anyone can afford to keep quiet.
Now she's using her sphere of influence (and buckets and buckets of hard-earned) cash to make certain that the LGBT+ residents of Tennessee — many of whom I speculate have also warmed to "Look What You Made Me Do" via repeated listens — aren't ever treated like second-class citizens.
If you're unfamiliar, Tennessee has recently proposed a set of 12 bills that have quickly garnered the collective name "the slate of hate." These bills include proposals to reverse gay marriage, criminalize trans people in public spaces, and allow adoption agencies to discriminate on the basis of sexual orientation, even though there is already overwhelming evidence that, guess what, kids who are raised by same-sex couples are doing hella good (and should just keep on dancing). That sounds like a lot...but it's only the tip of a very hate and shame-filled iceberg.
---
That's where Tay Tay comes in. After publicly denouncing Republican candidate Marsha Blackburn for her anti-gay views during the midterms, Swift is putting her money where her mouth is and donating to organizations that promote and support inclusivity for all.
Earlier this week, Swift donated $113,000 (could this number have anything to do with a new album? Everything's a clue!) to The Tennessee Equality Project, which is working to fight the "slate of hate." She also included a handwritten note, which was shared by the org's Executive Director, Chris Sanders.
"Taylor Swift has been a long-time ally to the LGBTQ community. She sees our struggle in Tennessee and continues to add her voice with so many good people, including religious leaders, who are speaking out for love in the face of fear," Sanders wrote in a post accompanying Swift's note.
[rebelmouse-image 19534987 dam="1" original_size="750x915" caption="Image of letter sent by Taylor Swift. Photo via Chris Sanders on Facebook." expand=1]Image of letter sent by Taylor Swift. Photo via Chris Sanders on Facebook.
Of course, the news of Swift's donation was met with...some excitement.
What an ally the community has! Taylor Swift, thank you so much for supporting our community and standing for equa… https://t.co/dhwv0bKZyN

— Nashville LGBT Chamber (@Nashville LGBT Chamber) 1554765548.0
A short-list of tweet-jokes I'd like to make about this: Should've Said No (to discrimination) Forever & All Gays B… https://t.co/quy3StkUnh

— Nick Morrow (@Nick Morrow) 1554771868.0
.@TaylorSwift13, this lit up my heart. https://t.co/xfkRNvbPOt

— Ellen DeGeneres (@Ellen DeGeneres) 1554776666.0
One could view this donation as a celebrity doing the right thing for people who continue to be oppressed and marginalized (and please don't come at me with this "everyone has equal rights now" card because: no), but it's even more than that.
It's a call for all of us to get involved, to get out of "the lane" that so many people on Twitter would like you to remind you should stay in, and fight until all Americans have the equality we're promised as citizens.
You got an anthem for that, Taylor? We're waiting.