It's fun to make glittery holiday cards with the kids. Or without the kids. I don't know. Don't judge me.
But if you've ever worked with glitter, you know cleanup can be a mess. If it gets on your hands, it can take ages (or some fancy tricks) to wash it all off.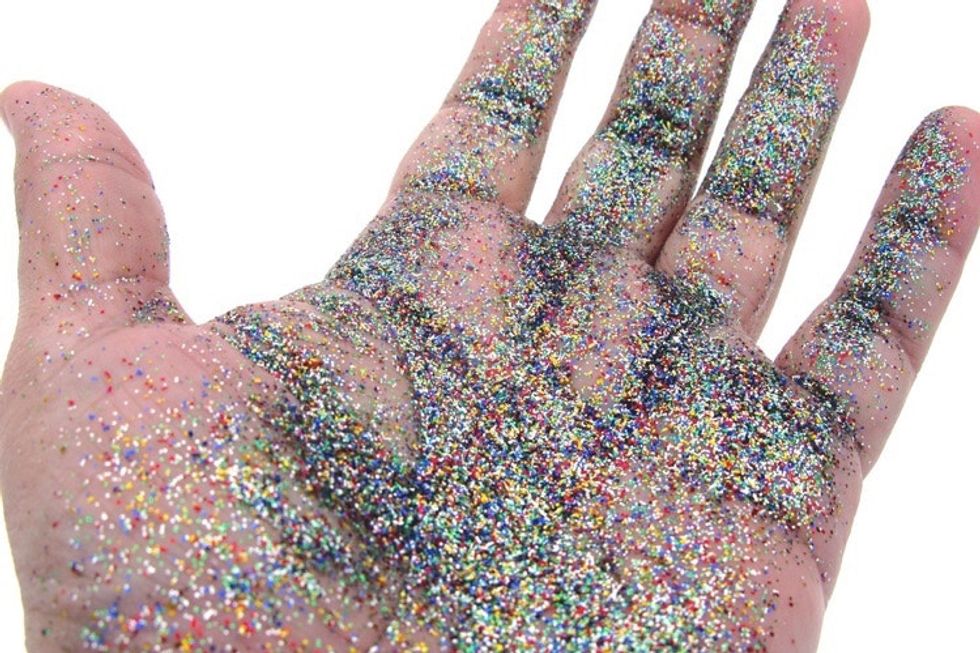 This is just my hand now. Photo from frankieleon/Flickr.
Heroes