'I wanted my Mexican father, with his thick Mexican accent, to experience what it was like to see a hero in a blockbuster film, speak the way he does.'
San Diego native and comic-book lover Perls finally got the chance to take her father to see "Rogue One: A Star Wars Story" the Monday after New Year's.
While going to the movies with your dad can be great for a lot of reasons, Perls was particularly excited to share "Rogue One" with her dad because he's Mexican, just like Diego Luna, one of the movie's lead actors.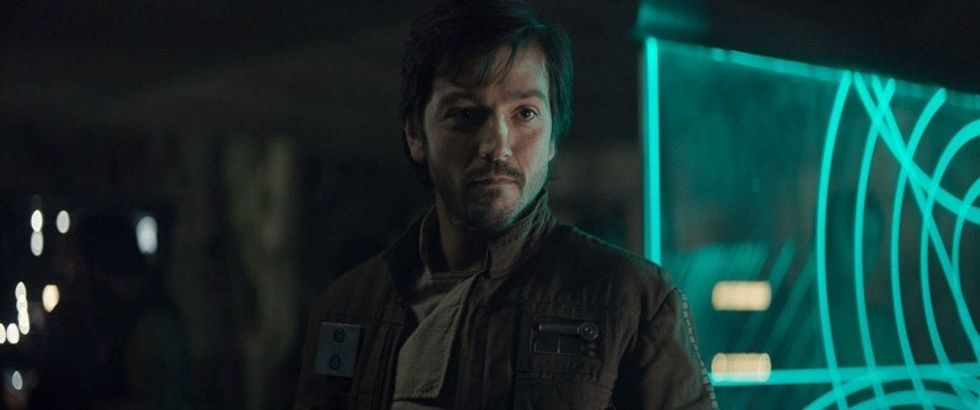 Diego Luna as Capt. Cassian Andor. Photo via Lucasfilm.
More