Most Shared
The actress opens up about her 2010 abortion.
Naya Rivera is best known for her role as Santana Lopez on "Glee" from 2009 through the show's 2015 finale.
While she hasn't been especially active in the entertainment world since the show closed up shop, she's been hard at work on her memoir, "Sorry Not Sorry: Dreams, Mistakes and Growing Up."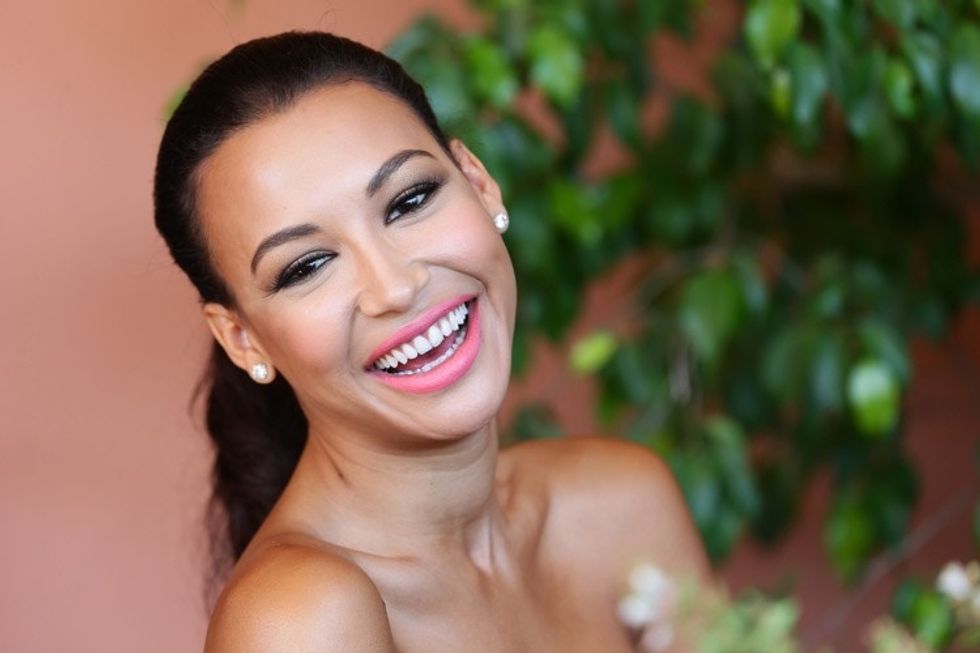 </div></div></div><h2>In the book, Rivera opens up publicly about the fact that in 2010, on a day off from filming, she had an abortion.</h2><p>As soon as this news made its way online, Rivera was hit with a wave of dissent as well as support. In 2016, abortion is still a very controversial topic to discuss openly, but she wants to help change that.</p><div id="75433" class="rm-shortcode" data-rm-shortcode-id="UQA58B1559349533"><blockquote class="twitter-tweet twitter-custom-tweet" data-twitter-tweet-id="768322770971140096" data-partner="rebelmouse"><div style="margin:1em 0">I set out to write a book that was true to myself and would hopefully help others along the way. Media will always distort anything</div> — Naya Rivera (@Naya Rivera)<a href="https://twitter.com/NayaRivera/statuses/768322770971140096">1472017398.0</a></blockquote></div><h2>It was important to her to share her story so other people can learn from her experience. </h2><p>"It was very scary to open up about everything," she told <a href="http://www.people.com/article/naya-rivera-talks-teenage-anorexia-struggles-abortion-during-glee" target="_blank">People</a>. "It's not something a lot of people talk about, but I think they should. I know some people might read it and say, 'What the Hell?' But I hope someone out there gets something out of it."</p><div><div class="push-wrapper--mobile" data-card="image" data-reactroot=""><img type="lazy-image" data-runner-src="https://assets.rebelmouse.io/eyJhbGciOiJIUzI1NiIsInR5cCI6IkpXVCJ9.eyJpbWFnZSI6Imh0dHBzOi8vYXNzZXRzLnJibC5tcy8xOTUyMDczNi9vcmlnaW4uanBnIiwiZXhwaXJlc19hdCI6MTYwNzgyNzE3MH0.y8dSHLKcl2MENsiRQwfWglKD0iyoj1p-fc3l5cIy2nU/img.jpg?width=980" id="74c7a" class="rm-shortcode" data-rm-shortcode-id="6b8110b7ec6df3ae4bc10e3248274e9d" data-rm-shortcode-name="rebelmouse-image"><div class="image-caption"><p>Photo by Stefania D'Alessandro/Getty Images.</p></div></div></div><p>She's absolutely right: Abortion is not something a lot of people talk about. The reality is, however, that <a href="http://www.politifact.com/texas/statements/2016/jan/19/wendy-davis/flawed-wendy-davis-claim-1-3-women-has-had-abortio/" target="_blank">a significant percentage</a> of people who are able to become pregnant terminate a pregnancy at some point in their lifetimes. Statistically speaking, you know someone who has had an abortion (even if you don't <em>know </em>that you know a person who has had an abortion because it's not exactly something people lead with when introducing themselves).</p><h2>In recent years, lawmakers have taken drastic steps to restrict abortion rights across the U.S. To combat that, reproductive rights advocates are working hard to fight the stigma that surrounds it.</h2><p>According to the Guttmacher Institute, between 2011 and July 2016, 334 pieces of legislation aimed at restricting abortion access have been enacted by states.</p><div id="7c2f1" class="rm-shortcode" data-rm-shortcode-id="CYWFZW1559349533"><blockquote class="twitter-tweet twitter-custom-tweet" data-twitter-tweet-id="756141870246277122" data-partner="rebelmouse"><div style="margin:1em 0">In 1st half of '16, 445 state #abortion restrictions were introduced &amp; 46 were enacted: https://t.co/SfBg6AWmN5 https://t.co/fkhH3IY4QW</div> — Guttmacher Institute (@Guttmacher Institute)<a href="https://twitter.com/Guttmacher/statuses/756141870246277122">1469113244.0</a></blockquote></div><p>While pro-choice advocates have won a few <a href="http://www.upworthy.com/the-reactions-to-the-supreme-courts-abortion-ruling-are-just-plain-awesome">key battles in the courts</a>, much of the fight remains in the realm of public opinion. If the goal is to help people understand why access to abortion is a necessary right, it's important to demystify and destigmatize the procedure. A huge part of doing that comes from telling the stories of people who have had abortions. </p><p>That's where hashtags like <a href="http://www.upworthy.com/after-tweeting-on-the-shoutyourabortion-hashtag-these-women-got-an-earful">#ShoutYourAbortion</a> and video campaigns like the one actress <a href="http://www.upworthy.com/amy-brenneman-opens-up-about-the-abortion-she-had-when-she-was-21">Amy Brenneman</a> took part in come in, and yes, you guessed it, where Naya Rivera's openness and honesty in her memoir come in.</p><h2>Rivera is now a happily married mother of an 11-month-old son.</h2><p>In 2014, she married actor Ryan Dorsey. The following year, the two welcomed their son, <a href="http://celebritybabies.people.com/2015/09/30/naya-rivera-ryan-dorsey-welcome-son-josey-hollis/" target="_blank">Josey Hollis Dorsey</a>, into the world. Rivera is, like <a href="https://www.guttmacher.org/united-states/abortion" target="_blank">nearly 60% of all women who have had an abortion</a>, a mother. </p><div><div class="push-wrapper--mobile" data-card="image" data-reactroot=""><img type="lazy-image" data-runner-src="https://assets.rebelmouse.io/eyJhbGciOiJIUzI1NiIsInR5cCI6IkpXVCJ9.eyJpbWFnZSI6Imh0dHBzOi8vYXNzZXRzLnJibC5tcy8xOTUyMDczNy9vcmlnaW4uanBnIiwiZXhwaXJlc19hdCI6MTYzMjg3Mzg2OX0.n-v7_LVIvjgyYTSOO2FhnmXHtv5UrShdcP9ZUbdioYQ/img.jpg?width=980" id="7d154" class="rm-shortcode" data-rm-shortcode-id="be321c194209547a3282df786e827964" data-rm-shortcode-name="rebelmouse-image"><div class="image-caption"><p>Rivera and her husband, actor Ryan Dorsey. Photo by Joe Scarnici/Getty Images for March Of Dimes.</p></div></div></div><p><strong>"I hope Josey will read [the book] one day," she told People. "I hope it gives him a better perspective on the issues women face."</strong></p>