Via T-Mobile
True
The holiday season is a great time to spread kindness to loved ones and strangers alike. That's not just common sense, it's science. Research suggests that people are happier when they can see their generosity making a positive impact on someone else. You don't need to give a huge amount, either: even donating a few dollars produces a "warm glow" for the giver and helps out a person in need.
When it comes to mobilizing communities to spread kindness to one another, T-Mobile doesn't just talk about making the world a more joyous, equitable place—they deliver when it matters most.
"We don't wait for change, we make it," said Brigitta Witt, T-Mobile's vice president of social impact and sustainability. "T-Mobile makes that change by focusing our efforts on three key areas. We strive to close the digital divide; promote diversity, equity, and inclusion inside and outside our walls; and build a more sustainable future."
As we look ahead to 2022 and beyond, Witt noted that the challenges facing people and the planet cannot be solved by one company, sector, or country. But acknowledging this interconnectedness doesn't preclude the company from giving big and taking bold steps to create a connected world where everyone can thrive.
T-Mobile's inaugural 2020 Corporate Responsibility Report details their full scope of ESG initiatives, from post-disaster aid in Puerto Rico to climate risk mitigation to programs that invest in youth entrepreneurship like the Changemaker Challenge. Here are some of the highlights that set them apart:
Bridging the Digital Divide
To ensure everyone can participate in our increasingly digital world and the 5G economy, T-Mobile launched Project 10Million, a $10.7 billion campaign to give fast, reliable internet to 10 million student households in underserved communities.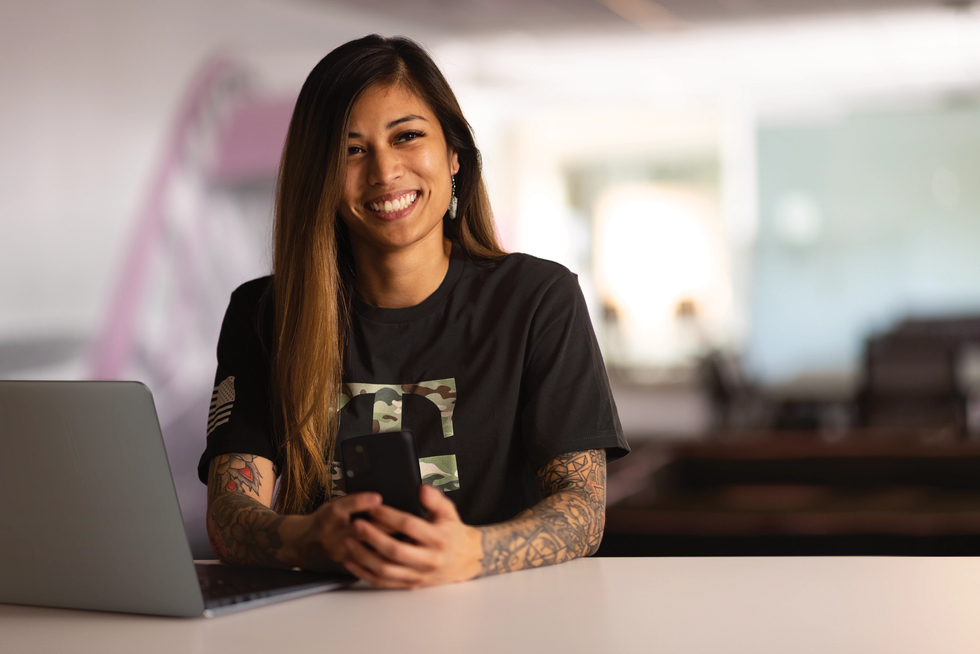 Via T-Mobile
Through this initiative, T-Mobile partners with districts like California's 35,000-student Oakland Unified School District (OUSD) to ensure students have equitable access to the tools they need to excel in school. As one of the most diverse in the country, one-third of OUSD's students are learning English for the first time, and almost 9 out of 10 low-income students in its K–12 schools lack home internet connections.
"This left a huge disparity between those prepared with the tools for meaningful remote learning and those without," Witt explained.
T-Mobile and #OaklandUndivided worked together with OUSD to give hotspots and wireless devices to students. With the help of Project 10Million, Witt said OUSD improved its student connectivity rate from 12% to 98%.
OUSD is just one of the thousands of school districts T-Mobile hopes Project 10Million will reach with free or highly subsidized data plans to Bridge the Digital Divide. As of September 2021, they have connected more than 3 million K–12 students across the country.
Equity In Action
The widespread outrage surrounding the murders of unarmed Black people and subsequent protests for racial and economic justice compelled T-Mobile to use its platform and voice to drive action and expand its existing diversity and inclusion commitments. This meant rethinking Equity In Action across its entire business.
Witt noted that in response to the murder of George Floyd last year, both T-Mobile and their employees (through a matching program), donated to the NAACP's Legal Defense Fund for a total of $550,000. Additionally, as part of a $25 million commitment that had previously been made to drive their broad diversity and inclusion work, they immediately donated to five organizations: NUL, NAN, NAACP, Rainbow PUSH Coalition, and NCBCP for a total of $1.25 million.
The donations to nationally-known organizations are just one prong of T-Mobile's Equity In Action commitments.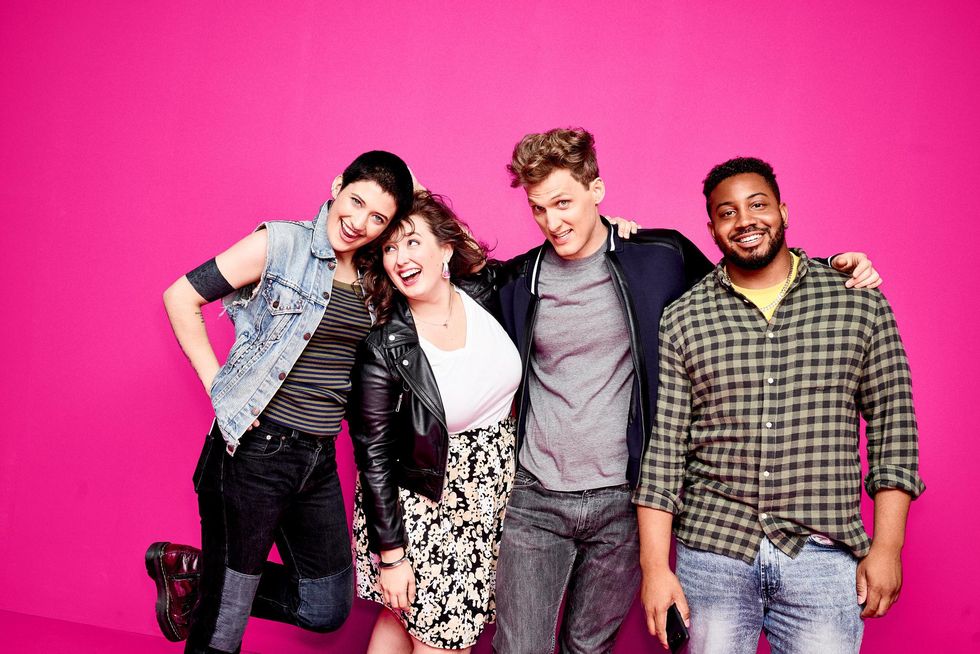 Via T-Mobile
In addition to the investments they've already made, the company has also established new programs for their employees, customers, and communities. Their NextTech Diversity Program provides career training and placement for thousands of underrepresented candidates to take on roles as 5G network technicians, while their Lead Magenta Next program creates more opportunities for previously untapped talent and strengthens their recruiting pipeline. Witt added they also recently launched a company-wide training called One Team, Together Learning Journey, which will take all employees through an expansive multi-year experience to help them form more inclusive habits in the workplace.
Mobilize for a Thriving Planet
Witt noted that meeting these social responsibility goals isn't possible if we don't have a healthy, thriving planet that's resilient in the face of a changing climate. The company is on track to meet their goal of sourcing 100% renewable energy for their total electricity usage by the end of 2021. That goal, set back in 2018 with the RE100 pledge, was an industry first.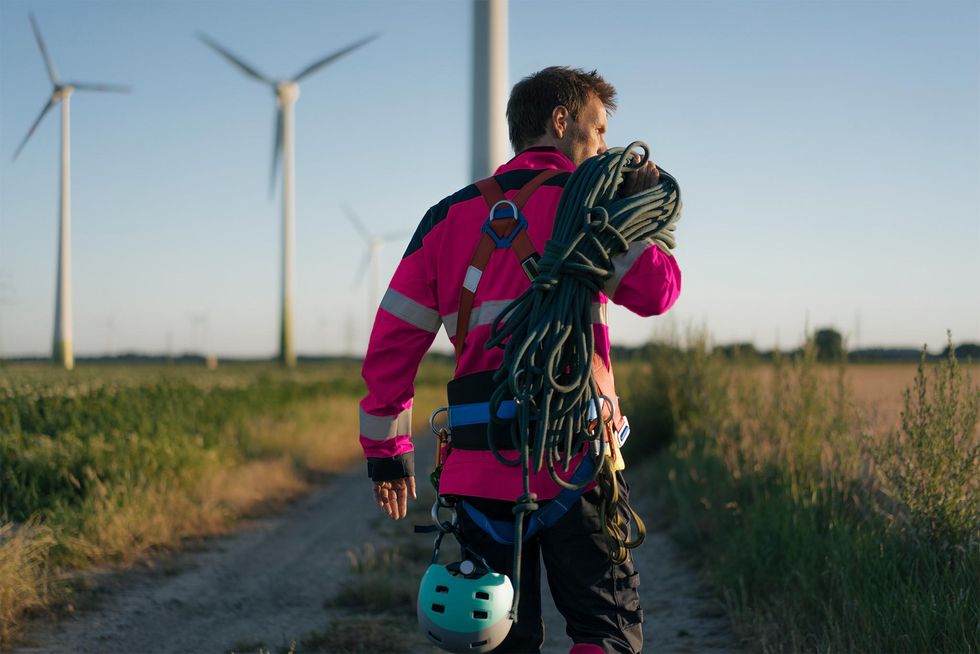 Via T-Mobile
"We take responsibility for our environmental footprint by putting a stake in the ground to go green to preserve our planet for future generations, while also setting an example that others can follow to do the same," Witt said.
As part of its effort to Mobilize for a Thriving Planet, T-Mobile is also keen on reducing atmospheric carbon. They set two carbon reduction targets grounded in the Science-Based Targets Initiative (SBTi), and they're "future-proofing" network infrastructure against the effects of climate change.
How you can help
T-Mobile is making thoughtful, meaningful investments towards its social responsibility goals, but they know engaging their communities is the best way to reach those in need.
Due to the pandemic, many are unable to afford holiday gifts for their families this year. You may be one of those people, or you may know someone who is struggling.
That's why this December the company is partnering with Pay Away the LayAway, "an amazing organization working to make a difference for families in need by paying off their layaway balances that include gifts for their children, such as games, toys, books, backpacks, clothes, and coats," Witt explained. "We understand how much of a financial strain the pandemic has put on families."
T-Mobile is rallying employees and the general public to raise up to $1 million for this cause, and there's still time to get in on the action. From now through December 14, everyone can join in donating to Pay Away the LayAway. T-Mobile is asking people to retweet the #TMobileGivesBack post to trigger a $5 donation to Pay Away the LayAway.
Fa la la la la layayaways with @PayAwayLayaway \n\n#TMobileGivesBack with your help (unless you're an angry elf). For every retweet through 12/14, we\u2019ll donate $5 to pay off layaways for families, up to $200k.pic.twitter.com/C8RgDbRcpt

— T-Mobile (@T-Mobile) 1638262827
"Because of the way we've set up this campaign, one-click or tweet will help make the difference for a family this holiday season. It's so easy! And when we all work together, we can make a bigger impact," Witt said.