'[Our prenatal specialist] repeatedly suggested we abort. He said her and our quality of life would be horrible. He was so unbelievably wrong.'
Courtney Williams Baker lives in Sanford, Florida, with her three daughters.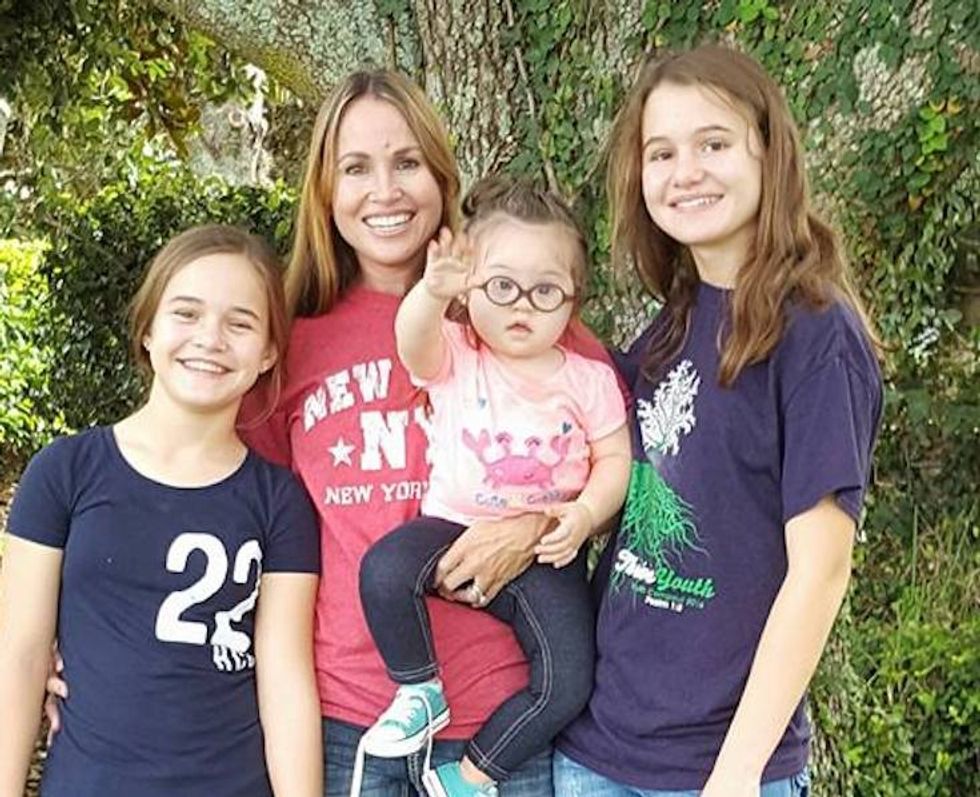 Her youngest, Emersyn Faith, has Down syndrome.
Courtney said that before Emersyn was born, her doctor recommended that she abort the baby.
More