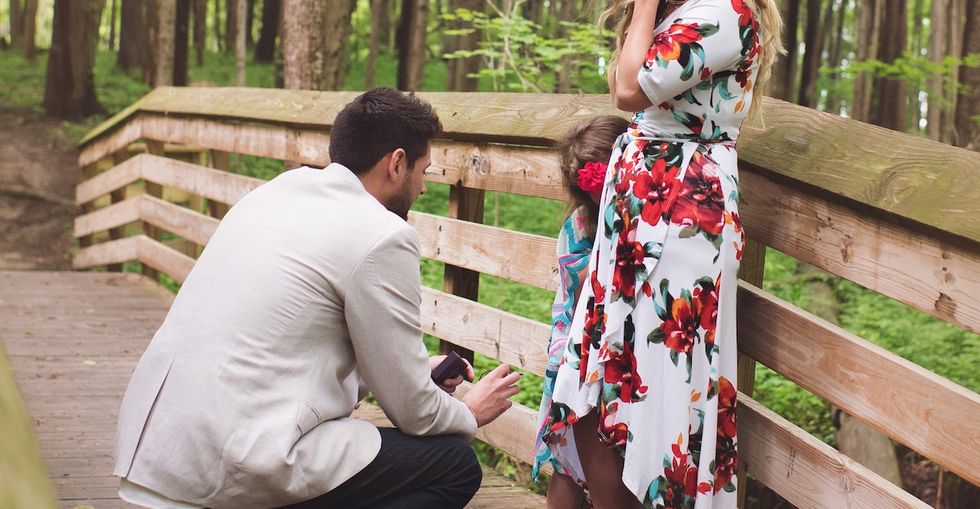 Dating as a single parent isn't easy. Just ask Cassandra Reschar.
"I have full custody of my daughter and very little 'me' time," she wrote on How He Asked. There are over 13 million parents in the U.S. just like her.
Then she met Grant Tribbett online, and the two hit it off big-time over the next couple of weeks, constantly trading messages and eventually phone calls.
---
Their relationship blossomed from there, and one day, six months or so into dating, Tribbett asked Reschar and her 5-year-old daughter, Adrianna, to come on a walk through the woods with him.
In the middle of the forest, on a small wooden footbridge, Tribbett dropped to one knee and asked Reschar to spend the rest of her life with him.
The proposal was a big surprise, but Tribbett had a few more tricks up his sleeve:
"As soon as he got down on one knee, my friend, who is a professional photographer (Mandi Gilliland), came out of hiding and captured one of the best moments of my life!" Reschar wrote.