Joy
People can't get enough of this fierce mama raccoon who claimed a trash can for her babies
Never come between a mother and her babies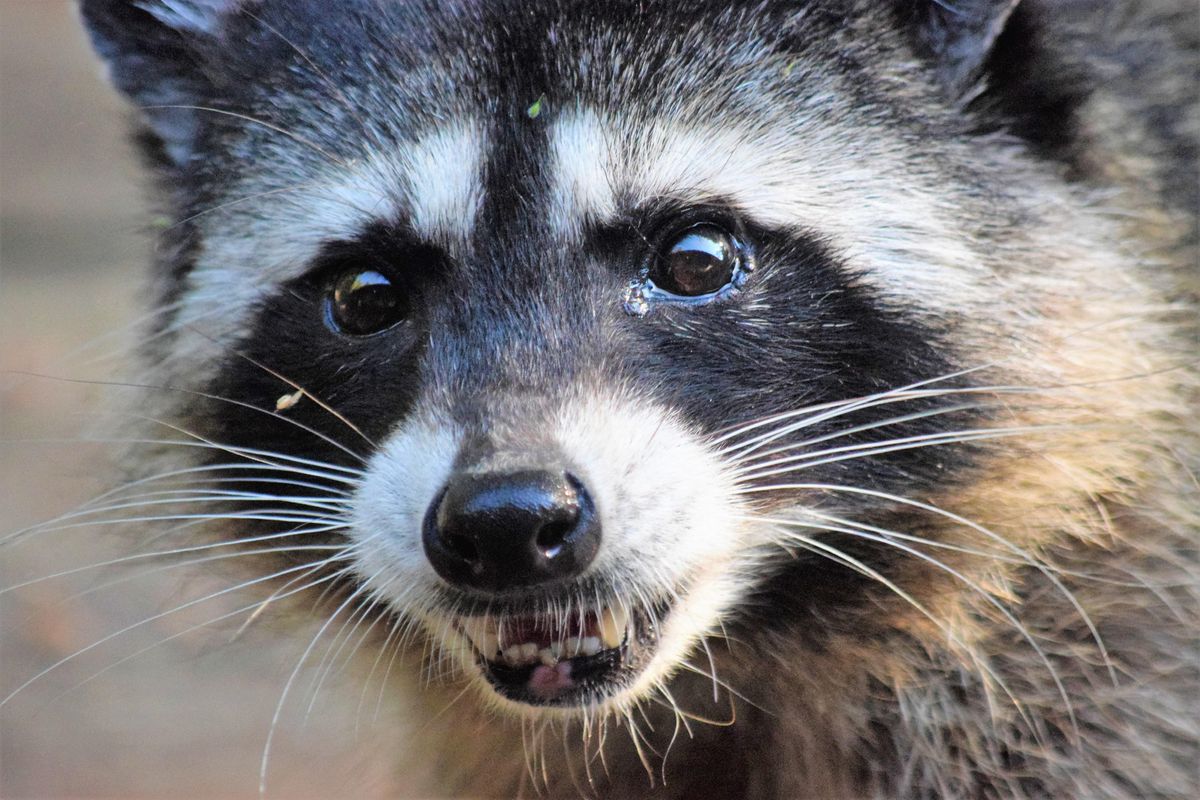 In a video recently released by The Dodo—the beloved source of all sweet animal things—a female raccoon is spotted peeking her little eyes and paws from inside a public trash bin.
It's the kind with a top lid, making it her private cave. Meaning anyone who comes close is a trespasser. She aggressively swipes at anyone who dares approach.
The man taking the video is a professional animal rehabilitator of some sort and clearly knows what's up. He's seen warning passersby to "don't go near there! There's a raccoon in there!"
Despite the handler's smooth talking and gentle maneuvering, Miss Raccoon is not happy as she wriggles and screeches. But still, she is successfully removed from her post.
And then, small chirps continue from the bin…
---
Cuddled up in the corner of the can, under a blanket of red coffee cups, are six raccoon kits, only about 21 days old. The sounds they make are unbelievably cute. Like, cartoon-in-real-life cute.
Raccoon is very protective over garbage can for the sweetest reason 🖤

Follow along on Instagram https://t.co/BFNEhREIL6. pic.twitter.com/dtLhS1pWhV

— The Dodo (@dodo) May 19, 2022
A litter of raccoons might not be the first thing we expect to see when we toss our takeout, but it makes sense. The inside of a trash can is usually warm, enclosed and small—everything that a raccoon likes to make a shelter. Especially when they need to keep little ones safe and sound.
But of course, in this case (being smack dab in a public place), the sanctuary would be short-lived for Mama Raccoon.
But never fear: Mama Raccoon might have been temporarily upset, but the family has been safely relocated to the wild.
If you'd like to see even more family photos of these adorable trash pandas, you can go to the Gates' Wildlife Control's Instagram, where you can catch gems like this one.
A big shoutout to all the fierce mamas of the world. So glad this family found their way to a safe home.