Democracy
A teenager took advantage of Popeyes' long chicken sandwich lines by registering people to vote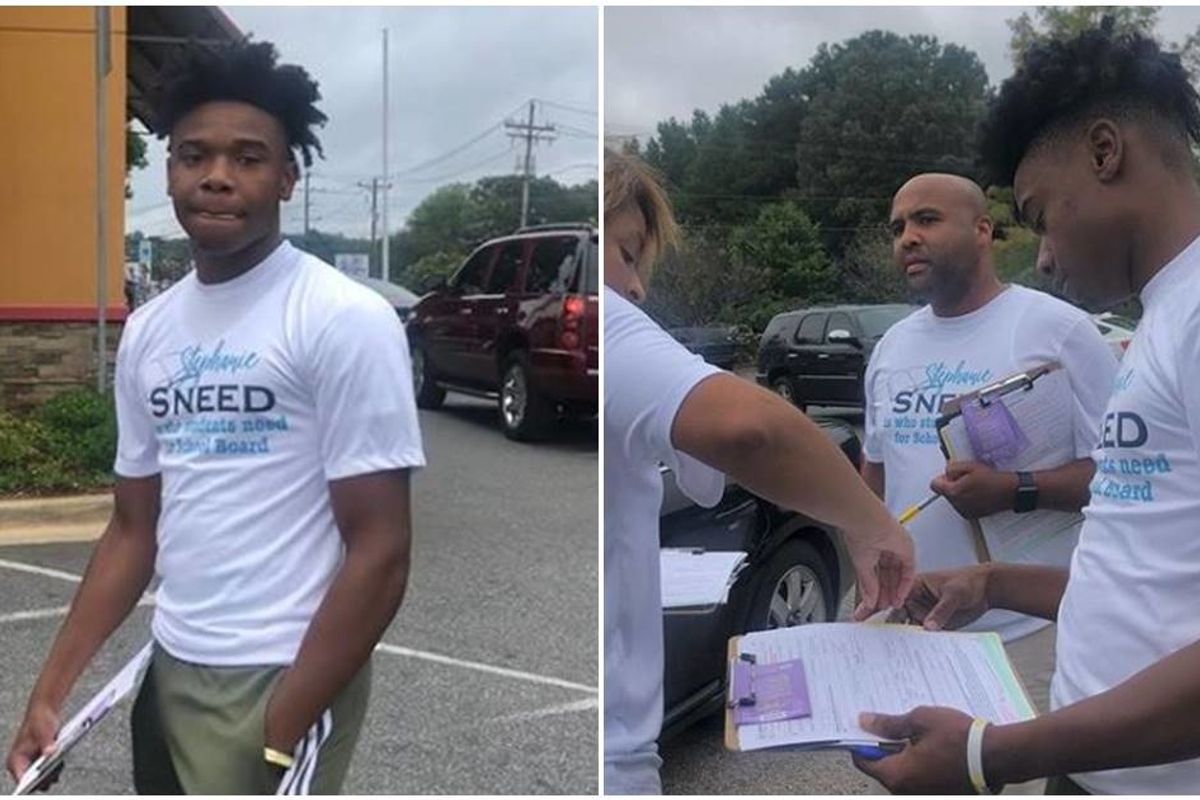 Earlier this month, Cajun fried-chicken restaurant Popeyes rolled out its first nationwide chicken sandwich, and it kicked off a heated debate on social media: Which chicken sandwich is better, Popeyes or Chick-fil-A?
The sandwich is getting rave reviews for its large friend chicken breast, brioche bun, and two pickles.
People have been flocking to Popeyes to find out for themselves and many are experiencing long lines or can't get the sandwich because its sold out.
---
While the folks at Popeyes are obviously seeing dollar signs, 17-year-old David Ledbetter saw it as an opportunity to create social change.

On Saturday, Ledbetter took advantage of the long lines at a Popeyes in Charlotte, North Carolina by asking people to register to vote as they waited. According to reports, he was able to register 16 people.
"I decided to register people to vote after I saw there was a lack of young people politically involved," Ledbetter told CNN. "I believe that it is our duty to vote as American citizens and it would be wrong not to exercise our political voice."
Ledbetter came up with the idea after talking with Stephanie Sneed, an attorney running for a position on the local school board.

"Because he's young, he has a new perspective on candidates engaging with young people," Sneed said. "He's already engaged and it's in his makeup."
"I like engaging with the community and I have aspirations with helping people and making society better as a whole," Ledbetter said.
Ledbetter is setting a great example for his fellow North Carolinians by encouraging them to register to vote. North Carolina is a swing state that'll be pivotal in the 2020 election. In 2016, Donald Trump defeated Hillary Clinton 49.8% to 46.2% in the state.

Joe Biden has a large lead amongst Democrats in the state, polling at 37.5%. Bernie Sanders (18.5%) and Elizabeth Warren (14%) round off the top three.
Biden also wins in a hypothetical matchup versus Trump in North Carolina. Real Clear Politics has Biden with a 51.3% to 43.7% lead.