Culture
Pierogi the puppy crashed a live weather report and there's nothing more adorable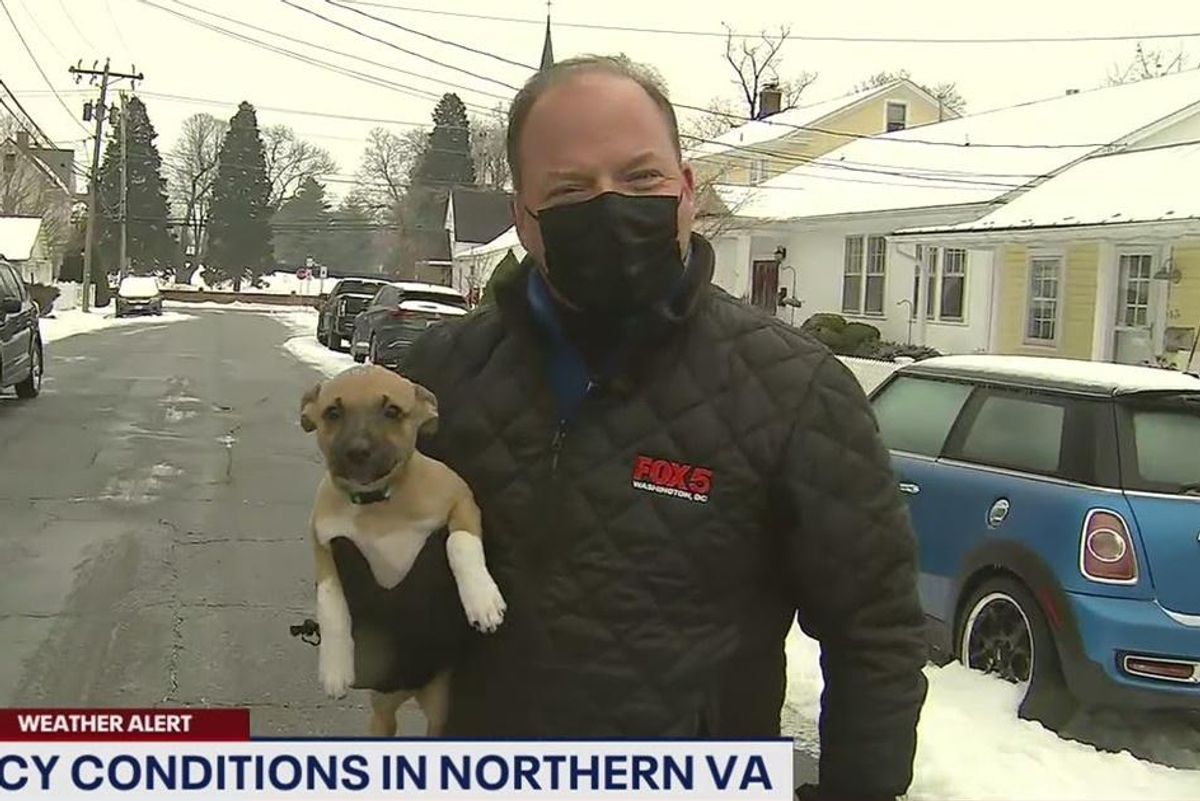 via Fox 5 / YouTube
Back in February, northern Virginia was experiencing freezing temperatures, so FOX 5 DC's Bob Barnard took to the streets to get the low down. His report opens with him having fun with some Leesburg locals and trying his hand at scraping ice off their parked cars.

But at about the 1:50 mark, he was interrupted by an unaccompanied puppy running down the street towards the news crew.
The dog had a collar but there was no owner in sight.
Barnard stopped everything he was doing to pick the dog up off the freezing road to keep it safe. "Forget the people we talked to earlier, I want to get to know this dog," he told his fellow reporters back in the warm newsroom.
---
About a minute later, the dog's owner rushed out of the house in cold-weather gear and took the dog from Barnard. "I'm so sorry!" the owner exclaimed, realizing she interrupted a live TV shoot.
"She just jumped over the gate," the owner says. "She wanted to see us!" Barnard excitedly added. Before returning the dog to its home the owner, told Barnard that the dog's name is Pierogi.
For the uninitiated, pierogies are a European dumpling made with unleavened dough around a savory or sweet filling.
Since the video was released on February 19, Pierogi has become quite the sensation. Over 4.5 million people have watched the video of the dog's incredibly adorable video bomb.
Adorable puppy crashes reporter's weather report on live TV! | FOX 5 DCwww.youtube.com