Nature
Someone stole a meerkat from the Perth Zoo because he thought it would 'be cool as a pet'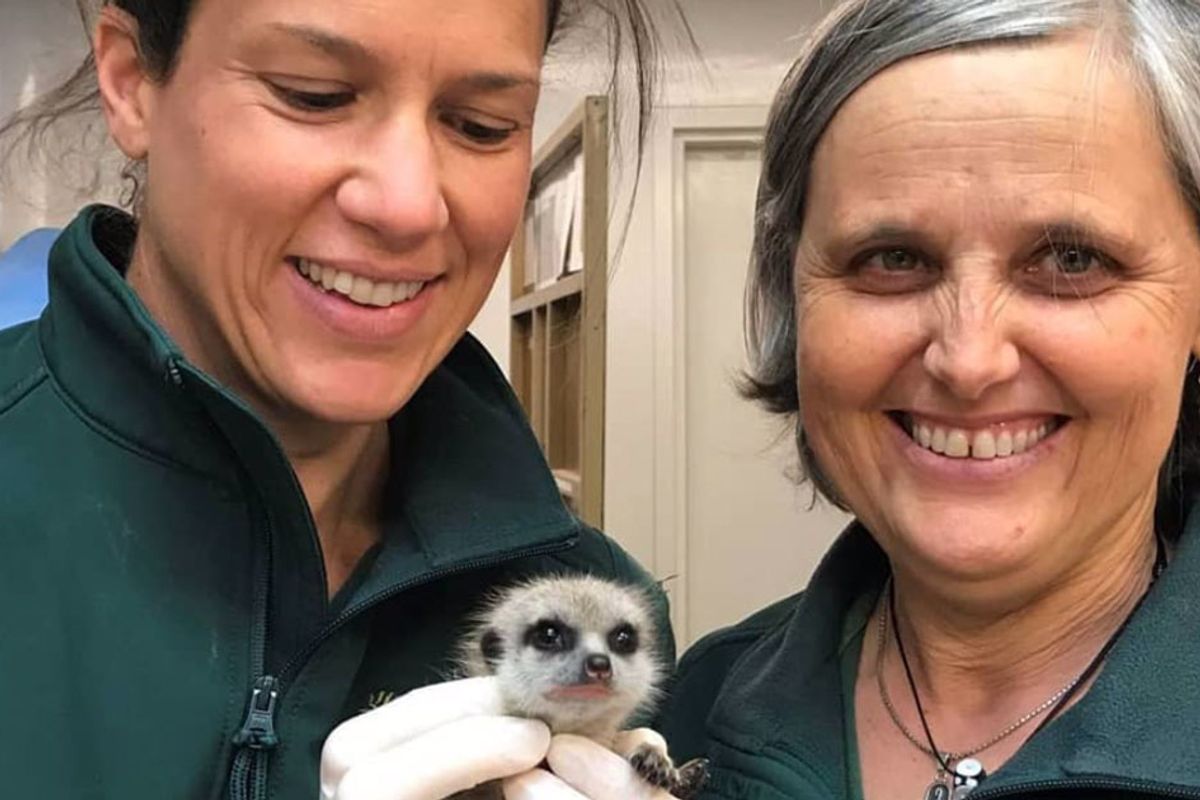 Perth Zoo
One person fell in love with a meerkat on his trip to the zoo and actually did what most people would only joke about: he took it home with him.
Less than 24 hours before a baby meerkat was officially introduced to the public, it disappeared from the Perth Zoo in Australia. After the meerkat went missing, zookeepers believed it was either taken by a predator or stolen, so they began searching for it.

Two days later, the meerkat was found in Beverley, which is over 80 miles from Perth. The meerkat was taken by Jesse Ray Hooker, who thought the animal would "be cool as a pet." He scooped up the animal from its enclosure and put it in a cooler bag, playing loud music to hide the its yelps for help. "[He thought] it was very cute indeed," Chad Silver, Hooker's lawyer, said. "He fell in love with it." Technically, he's not wrong, but it's also not a reason to take an animal from the zoo.
---
After the meerkat was returned, the zoo posted a photo of the animal on Instagram.
Once he was returned, the zoo was worried they might have problems reintroducing him to his family. "He was very stressed and tired and hungry, just like any bub that's been away from mum," Senior vet Simone Vitali said when he was returned. "But after an evening of getting his favorite foods and getting a bit of warmth and a bit of quiet, he's really bounced back quite well, so we're quite happy with his progress so far."

Now the meerkat is now doing just fine. "Our meerkat kit, Salama, is doing well with the rest of the meerkat mob. He is growing fast and currently weighs around 500 grams," Perth Zoo's executive director Wendy Attenborough told The West Australian.
Hooker was fined $4,000 for taking the animal. He also wrote an apology letter and offered to do community service at the Perth Zoo. According to Attenborough, the zoo decided they "will not be taking up his offer to do community work at Perth Zoo." That's probably a good call.
Now that the meerkat is back at the zoo, everyone can enjoy his cuteness — as long as you look but don't touch.