Most Shared
Olivia Colman deserves an award for Most Endearing Oscar Speech Ever.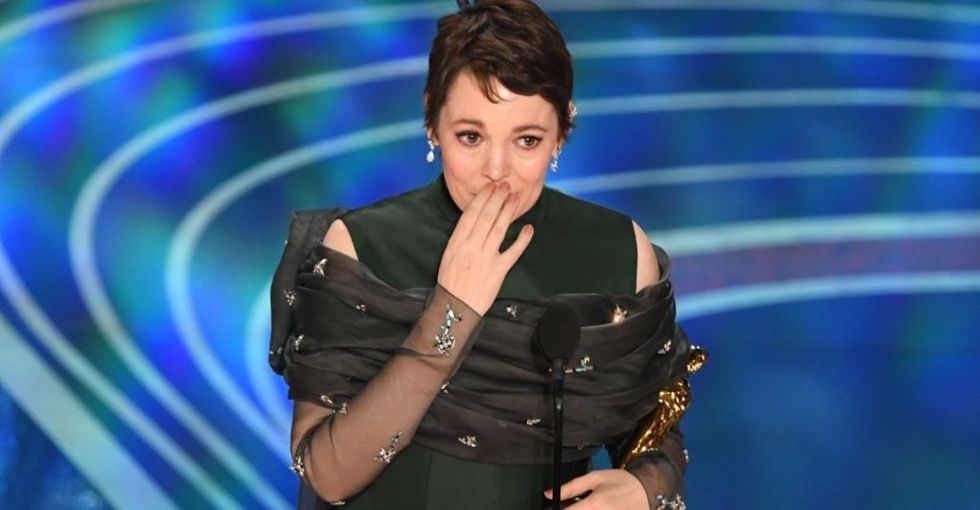 She was an unlikely winner, but Olivia Colman won everyone's hearts with her Oscar acceptance speech.
Glenn Close was the widely favored Oscar pick for Best Actress in a Leading Role. So when Olivia Colman's name was announced as the winner at last night's Academy Awards, most of us were surprised—but perhaps not as surprised as Colman herself. Visibly stunned, the actress from "The Favourite" took a moment to get her bearings and then got onstage to deliver an acceptance speech for the ages.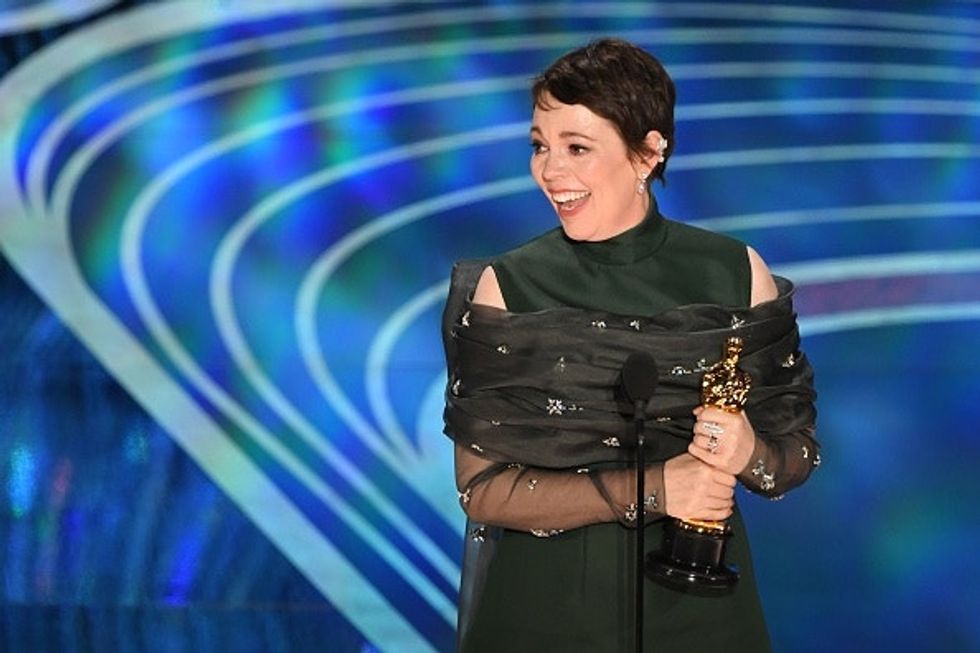 Valerie Macon/Getty Images
---
It wasn't a grand speech. She didn't make any big social or political statements. It wasn't a spectacle in any way. It was just so incredibly genuine that we all felt like we were watching an old friend achieve their wildest dream.
I haven't even seen "The Favourite" and I'm happy that she won, simply because watching her receive the award was so entertaining.
Her humility, humor, adorable fluster, and down-to-earth realness was the highlight of the night.
Yes, I know. The highlight of the night was witnessing Lady Gaga and Bradley Cooper's undeniable connection during their performance of "Shallow." But Colman's speech was a close second.
She started off with a statement that seemed to give us a peek straight into her brain in the moment: "Oooh," she said in her proper British accent while gazing around at the audience. "It's genuinely quite stressful." Then she giggled. "This is hilarious," she said before squeaking, "I got an Oscar!"
It's the immediate reaction most of us would have. Instead of trying to appear pulled together and delivering a clearly rehearsed litany of thanks, Colman seemed to share a stream-of-consciousness that was delivered with perfect imperfection.
Her tribute to Glenn Close was short, sweet, and sincere—and followed up by her spitting at the teleprompter.
How do you react when you win an award that everyone expected to go to an iconic actress who's never won an Oscar? If you're Olivia Colman, you acknowledge it with humility and grace and consequently make everyone fall in love with you.
"You've been my idol for so long, and this is not how I wanted it to be," Colman said to Close. "I think you're amazing. I love you very much." (For the record, Glenn Close's response in the audience could not have been more gracious.)
[rebelmouse-image 19345816 dam="1" original_size="750x400" caption="Screenshot via ABC/YouTube" expand=1]Screenshot via ABC/YouTube
Colman evoked laughter from the audience multiple times while thanking her family and joking about whether or not her kids were watching. She encouraged young actresses who might be imagining themselves "on the telly" as she used to during her days as a cleaning lady.
And then, the piece de resistance: She blew a raspberry at the time clock police when they posted a prompt for her to start wrapping up. Ha!
At the end, she just started thanking everybody, including Lady Gaga.
She thanked her husband of 25 years, and of course, the cast and crew of "The Favourite." Then she thanked Frances McDormand and Sam Rockwell, who presented the award. Then she thanked Lady Gaga in the front row, blowing her a kiss, and it became clear that she just wanted to thank anyone who had any connection to this dream-come-true whatsoever. So. Stinking. Adorable.
You really have to see it to appreciate it. Check out Colman's Most Endearing Oscars Speech Ever here:
Olivia Colman wins Best Actresswww.youtube.com
If you enjoyed this story, please share it on Facebook or Twitter!