Parenting
Video showing front blind zones in trucks and SUVs is a must-see for all drivers and parents
Knowing this could save a life.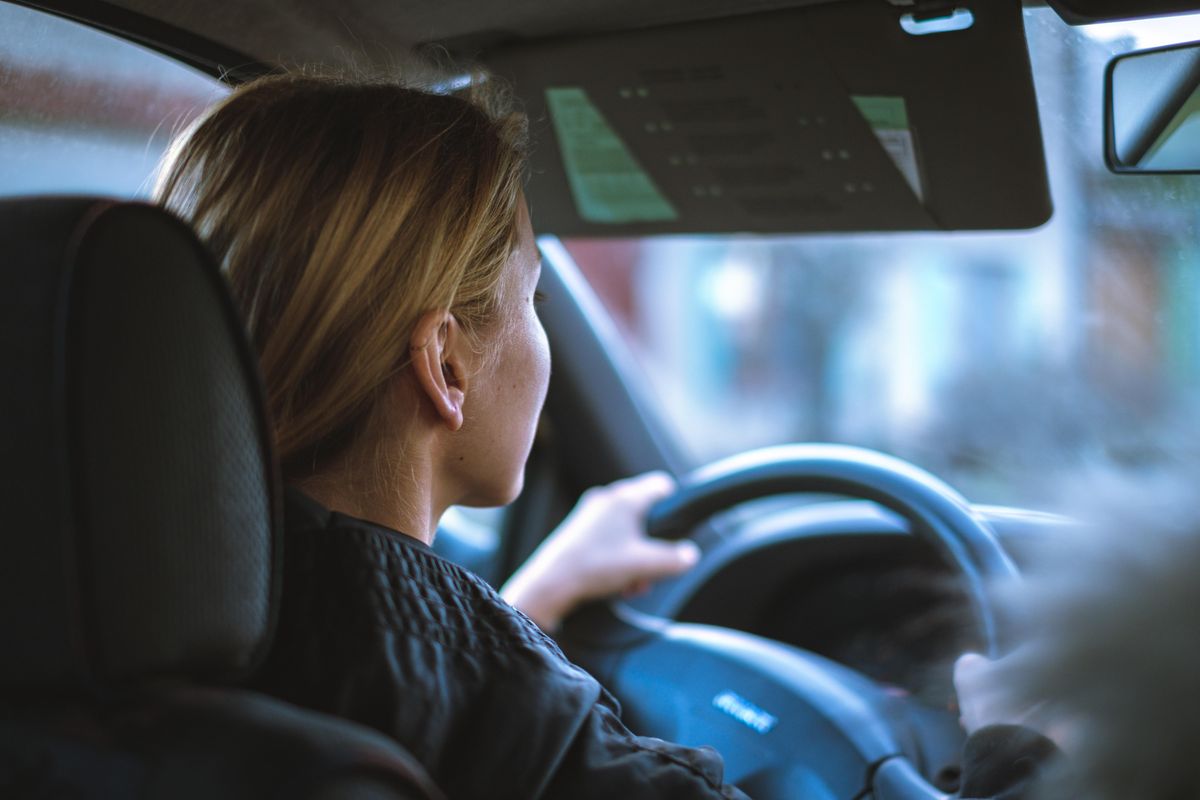 Since the invention of the automobile, humans have worked on innovative ways to make driving and riding in cars safer. From seatbelts to airbags to electronic stability control, cars today are safer than they've ever been.
Some safety features are also designed to make driving safer for people outside the car. Backup cameras have made backing out of a driveway far less nerve-wracking, allowing drivers to see those tiny tykes on trikes who sometimes dash by on the sidewalk. (Seriously the best invention.)
But along with increased safety features have come car design trends that make some aspects of new vehicles less safe. SUVs have been around for a while, and many families buy them for both comfort and safety. But as many SUVs have gotten bigger and taller, the blind zones in front of the car have become much larger and more dangerous than people might think.
---
KSDK News 5 reported in 2019 that "backover" accidents with children had reduced dramatically, thanks to backup cameras. However, "frontover" fatalities—children killed when a car rolls forward and hits them—had gone up over 60% in the previous seven years, largely due to the increasing size of trucks and SUVs.
"The hoods are much higher on these newer vehicles which is creating higher blind zones and people really just aren't aware that there's a blind zone in front where they can't see," Amber Rollins, director of KidsAndCars.org told the outlet.
The consumer investigation team at NBC 4 News in Washington, D.C. recently did a demonstration showing how far out a child has to be before a driver of a large SUV can see them in front of the vehicle. Most of us probably assume we can't see a few feet ahead of us, but as the demonstration illustrates, the blind zone of a large SUV can be a whopping 16 feet.

\u201cProducing this story has changed the way I drive. The risk of "Frontover" accidents. Our @NBC4ITeam investigation showed how the the #BLINDZONE in front of your vehicle might be bigger than you think. @susanhogantv @nbcwashington #Working4You https://t.co/LyGyFKcmrh\u201d

— Rick Yarborough (@Rick Yarborough) 1659048981
The video from the report is eye-opening. Senior investigative producer Rick Yarborough shared on Twitter that producing this story has changed the way he drives.
Watch the demonstration to see how large some SUV blind zones really are:
Front-facing cameras would go a long way in helping drivers see what's right in front of them, but unfortunately, they aren't that easy to come by.
While backup cameras have been required by federal law on almost all new American-made vehicles since 2018, there are no requirements to have front-facing cameras and few manufacturers include them as a standard feature—a fact that Michael Brooks of the Center for Auto Safety says needs to change.
"I think the part that frustrates me the most is seeing safety technology sold as a luxury when everyone should have it," he told NBC 4.
Indeed, if we have technology that can save lives, it shouldn't be considered an upgrade like a better sound system or leather seats. As cars get larger, we need to make sure that they have the safety features necessary to reduce danger and save lives.
In the meantime, videos like this can help inform drivers—and parents of young children as well—about the dangers of blind zones. We need know and our kids need to know that those zones are much larger than we may think they are.